Ten fantastic places to visit in… Falkirk and West Lothian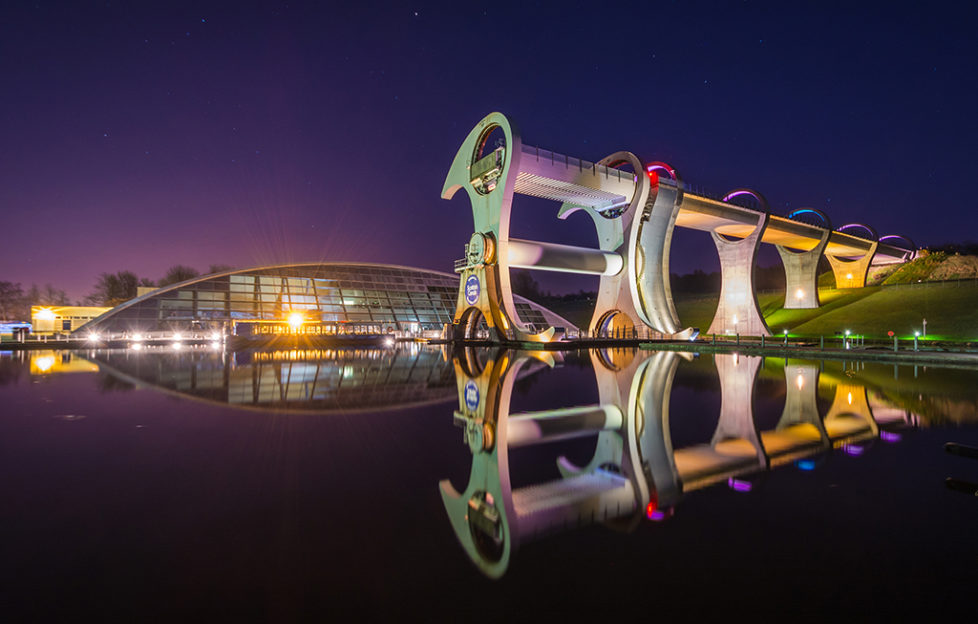 Head to Falkirk and West Lothian, and you'll find a fantastic mix of things to see and do.
If you're interested in travel by rail or water, it's the perfect area to visit. And there's plenty of animals to see too!
Here's 10 places we recommend.
THE FALKIRK WHEEL
The 35m high Falkirk Wheel is one of Scotland's top tourist destinations, attracting visitors from across the globe. It is the world's first and only rotating boatlift, built to connect the Union Canal with the Forth and Clyde Canal.
FIVE SISTERS ZOO
Set up in 2005, the Five Sisters Zoo is home to 150 different species of mammals, birds and reptiles from all around the world, and visitors are invited to take part in daily talks, feeds and handling sessions.
SCOTTISH OWL CENTRE
The Scottish Owl Centre offers a day out with a difference. With more than 100 owls and 40 species from around the world, the centre's main aim is to educate the public about owls and their habitats.
BO'NESS & KINNEIL RAILWAY
Take a ten-mile round trip on a traditional steam train via Kinneil Halt, Birkhill Station and over the River Avon viaduct. You can also take a tour of the museum of Scottish Railways at Bo'ness Station.
CALLENDAR HOUSE AND PARK
Dating back to 142AD, Callendar Park spans 170 acres and includes Callendar House, one of Scotland's finest baronial mansions that played host to Mary, Queen of Scots and Bonnie Prince Charlie.
THE KELPIES
The Kelpies are 30-metre-high horse-head sculptures depicting water horse spirits, the kelpies, standing next to a extension to the Forth and Clyde Canal, and near River Carron. The kelpies were the vision of artist Andy Scott and visitors to see them at Helix Park can experience a Kelpie from the inside, and see the breathtaking engineering and design.
BLACKNESS CASTLE
Known as 'the ship that never sailed' due to its boatlike appearance, this 15th-century castle was hugely strengthened in the 16th century and throughout its history has been a royal castle, prison and film location.
ST MICHAEL'S PARISH CHURCH
Built next to Linlithgow Palace, this stunning church was chartered by King David I of Scotland in 1138. Mary, Queen of Scots was baptised in St. Michael's and today the church still has a functioning congregation.
ANTONINE WALL: ROUGH CASTLE
A turf fortification on stone foundations built by the Romans, this is the best-preserved length of rampart and ditch, together with the earthworks of a fort – the most complete on the wall.
JUPITER URBAN WILDLIFE CENTRE
Jupiter Urban Wildlife Centre, in the middle of industrial Grangemouth, is a fantastic example of how wasteland can be transformed into an urban green space that provides a rich habitat and haven for wildlife.