Ten fantastic places to visit in… Islay and Jura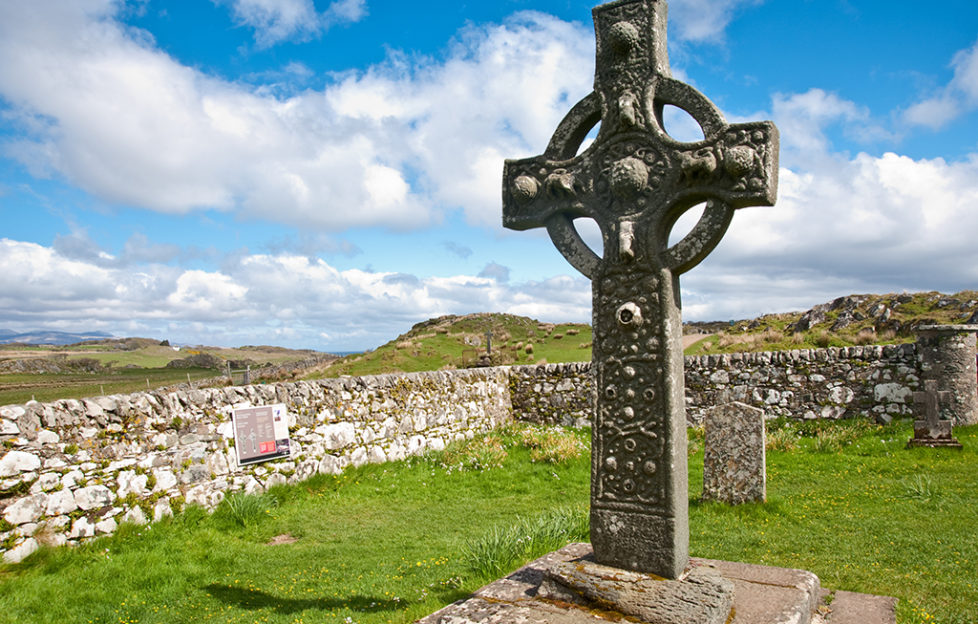 Many people on the Scottish mainland will never have been to the beautiful islands of Islay and Jura.
They are home to some beautiful scenery and wonderful attractions which are worth a visit.
Here's 10 we recommend.
KILDALTON CROSS
Nearly three metres high, Islay's Kildalton Cross dates back to the eighth century and is considered to be one of the finest preserved Celtic high crosses in the world. Several biblical scenes are depicted on it.
THE ISLAY WOOLLEN MILL
First established in 1883, the mill was re-opened in 1981 and produces rugs, scarves, caps, tweed jackets and kilts, all woven on two Victorian looms. Their designs have featured in films such as Braveheart, Forrest Gump and Rob Roy.
CLAIG CASTLE
Set on Am Fraoch Eilean, Claig Castle was built in 1154 and helped the Clan Donald dominate Hebridean sea traffic for four centuries. It fell into the hands of Clan Campbell, who, along with the Clan Maclean, fought hard for its control.
JURA WHISKY DISTILLERY
Recently celebrating its 200th anniversary, Jura's distillery was set up in an old smugglers' cave in Craighouse. Today's fascinating tour explains the history, art and science of whisky-making and the opportunity to taste a wee dram.
FINLAGGAN
When the Lords of the Isles ruled much of the west of Scotland in the 13th, 14th and 15th centuries, their headquarters were at Eilann Mor on Islay's Loch Finlaggan. The new museum there is full of artefacts and well worth a visit.
CORRYVRECKAN WHIRLPOOL
Carraig Mhor is right on the north tip of Jura and provides visitors with views of the world's most spectacular whirlpool. As well as the dramatically swirling waters, visitors will have the chance to see seals, dolphins, porpoises and otters.
MACHRIE GOLF COURSE
This 18-hole championship course is one of the finest links courses in Scotland, regularly featuring in lists of the top 100 golf courses in the world.
BOWMORE ROUND CHURCH
Dominating the main street of the village of Bowmore, this church was built in 1767 by Daniel Campbell. The circular design was chosen to ensure that there were no corners for evil spirits to hide in.
ISLAY MALT AND MUSIC FESTIVAL
The 'Feis Ile' is a week-long festival, held on the last weekend of May each year. The festival is a showcase of both the musical talent and the whisky the island is famous for, and features concerts, ceilidhs and distillery open days
MUSEUM OF ISLAY LIFE
The museum is in the former Free Church in Port Charlotte. It is the place to visit to discover more about the history and life of Islay, and has a wonderful collection of around 2,000 objects and remnants from the Bronze Age.