Ten fantastic places to visit in… Perth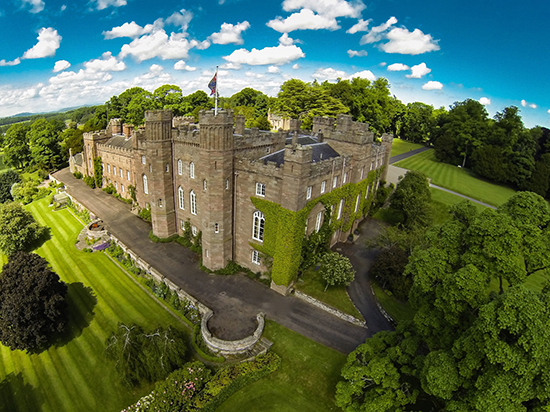 Perth was given the title of 'The Fair City' by Sir Walter Scott, and hundreds of years later, it's easy to see why the name has stuck.
With a mixture of beautiful buildings, history, and the magnificent River Tay running through the city, it's very easy to fall in love with Perth.
Here's 10 places we recommend visiting.
SCONE PALACE
The remains of Scone Abbey, where many Kings of Scotland were crowned, lie within the grounds. A replica of the Stone of Destiny now sits on Moot Hill where the coronations took place
BLACK WATCH CASTLE & MUSEUM
Located within Balhousie Castle is the museum that brings the famous regiment's history to life through a series of displays featuring paintings, photographs, uniforms, diaries and weapons.
PERTH MUSEUM & ART GALLERY
One of the oldest museums in the UK, with more than half a million objects dedicated to exploring the social, cultural and natural history of Perth and the surrounding area. The museum was founded in 1784.
FERGUSSON GALLERY
This gallery celebrates the life and works of Scottish colourist JD Fergusson, considered one of the pioneers of modern art, and his wife, Margaret Morris, a pioneer in her own right in the field of modern dance.
ST JOHN'S KIRK
The city was named 'St John's Town' after the church, which is the oldest standing building in Perth. It was key to the Reformation when, in 1559, John Knox gave a sermon there. It was renovated in 1926.
BRANKLYN GARDEN
Described as one of the most beautiful two acres of private garden in Scotland, it is made of mainly plants from China, Tibet, Bhutan and the Himalayas. The garden is managed by the National Trust for Scotland.
PERTH CONCERT HALL
Scotland's newest concert hall was opened in 2005 as a millennium project and features a huge auditorium with a year round programme of top class art. In the public area there is a cafe and a space for performances.
HUNTING TOWER CASTLE
Once owned by the family who held King James IV captive for ten months, the castle consists of two prominent towers with a building in between them. Highlights include 16th century paintings.
NORTH & SOUTH INCH
A wonderful place to start any visit to the city is these two beautiful green spaces where you can see the city and the river at its best. A favourite of cyclists and joggers these parks are also used to hold special events.
FAIR MAID'S HOUSE
The oldest surviving secular building in Perth, it was the home of Catherine Glover in Sir Walter Scott's novel The Fair Maid of Perth. In 2010 it was converted into a visitor centre educating people about the history of Perth.
Click HERE to read our 10 fantastic places to visit in Lanarkshire