Ten things to do in… Dumfries and Galloway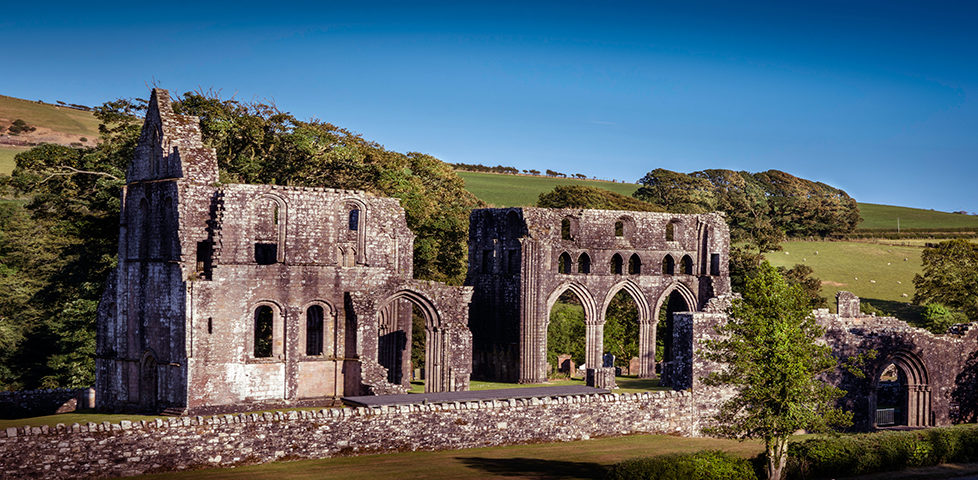 Scottish Field continues its handy guide of places to visit this summer.
Our recommendations today features 10 great things to see and do in the Dumfries and Galloway area.
DUNDRENNAN ABBEY
Situated near Kirkcudbright, Dundrennan was a Cistercian monastery established in 1142 by King David I of Scotland. Parts of the ruined Abbey are the best preserved examples of late-12th century Cistercian architecture in Scotland.
SCOTTISH CYCLE MUSEUM, DRUMLANRIG CASTLE
Situated within the Stableyard at Drumlanrig Castle, the Scottish Cycle Museum holds a superb collection of bicycles, from a replica of the first ever bike, made and ridden by Drumlanrig blacksmith Kirkpatrick Macmillan.
GEM ROCK MUSEUM
The Creetown Gem Rock Museum is the UK's leading independent gem museum, housing what many consider to be the finest private collections of gemstones, crystals, minerals, rocks and fossils in Britain.
LOGAN BOTANIC GARDEN
Situated on the south-western tip of Scotland and warmed by the Gulf Stream, Logan is Scotland's most exotic garden, with a wealth of southern hemisphere plants, walled garden, woodland garden and a magnificent fishpond.
NEW ABBEY CORN MILL
This fully restored water-powered mill in New Abbey operates regularly in the summer months to demonstrate to visitors how oatmeal is produced. The mill contains the buildings and machinery just as they were left over 50 years ago.
THE SUTHERLAND UPLAND WAY
The Southern Upland Way is Scotland's coast to coast route. The section running from Portpatrick to Castle Kennedy is a deliberately short one. It provides walkers with a gentler start to the walk allowing them to 'break themselves in'. From Portaptrick the route moves along the coast where you can enjoy stunning views out onto the North Channel, views of Knock Bay and stunning coastal cliffs to the north. At Black Head the route turns inland towards the outskirts of Stranraer and towards Castle Kennedy.
WIGTOWN BOOK FESTIVAL
This annual celebration of all things literary in Scotland's Book Town takes place every autumn. The festival is packed with events, from audiences with best-selling authors and writing workshops to art exhibitions and kids' activities.
MABIE FARM PARK
Just outside Dumfries, beneath Mabie Forest, this park is home to cows, horses, llamas, alpaca, pigs, goats, donkeys, sheep, many birds and smaller animals. There's also a boating pond. Closed November to March.
DUMFRIES & GALLOWAY AVIATION MUSEUM
The restored control tower of a former WWII airfield at Dumfries, this museum houses a large collection of aircraft and engines alongside artefacts and details of personal histories both civil and military. Open April to October.
DALSCONE FARM FUN
Indoor and outdoor attractions for children and families in Dumfries, including soft play, animal encounters, pedal carts, mini golf, toy shop and bumper boats.