10 fantastic places to visit in… Fort William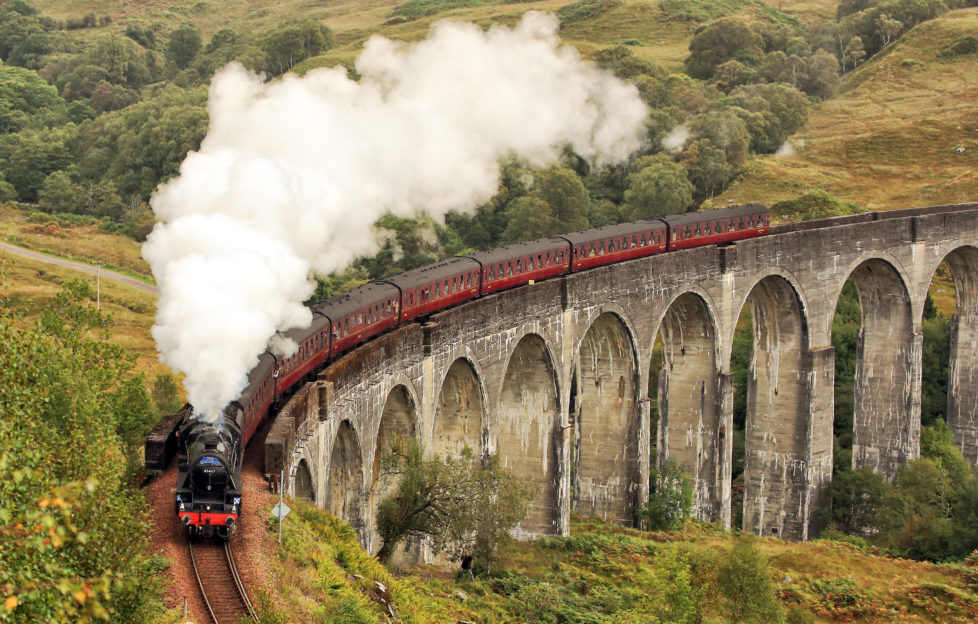 Think of Fort William, and the chances are you'll think of the great outdoors.
It's known as the outdoor capital of the UK for a reason.
Here we present 10 great places to visit in Fort William.
JACOBITE STEAM TRAIN
This is the train to take for one of the most beautiful railway journeys ever. It's an 84-mile round trip, boarding at Fort William and Mallaig with stops at Glenfinnan and Arisaig (from early May to late October).
WEST HIGHLAND MUSEUM
Founded in 1922, this brilliant little museum covers all aspects of the West Highlands' chaotic history and its people. It is particularly worth visiting for its impressive Jacobite and Bonnie Prince Charlie collections.
CALEDONIAN CANAL
Featuring the famous Neptune's Staircase, this canal was designed by the Scottish architect Thomas Telford. The staircase consists of eight locks for boats to travel through, and there are cafes to enjoy along the canal.
OLD INVERLOCHY CASTLE
Inverlochy Castle is in ruins, but it is still worth a visit. It dates back to the 13th century and was the area's main fortification until the new fort – Fort William – was built. General Wade's Military Road passes close by.
ST ANDREW'S CHURCH
This attractive old Episcopal church sits near the north end of Fort William High Street. Look out for the carved oak doors, the mosaic floor and the impressive stainedglass windows.
BEN NEVIS DISTILLERY
Sheltering at the bottom of Ben Nevis, this is one of the oldest licensed distilleries in Scotland. Meet the mythical giant, Hector McDram, who will share the Legend of the Dew of Ben Nevis, and enjoy a tour and tasting.
OLD FORT OF FORT WILLIAM
Built by Cromwell's forces in 1654, little now remains of the Old Fort since the town's railway station was built on it. Lots of information and history is provided around the site.
BEN NEVIS
At 1,344m above sea level, this stunning mountain is the highest in the UK. The Ben offers easy routes for walkers and more challenging ones for climbers, as well as some truly spectacular views.
LOCHABER ARCHIVE CENTRE
The Lochaber Archive Centre provides and preserves documents relating to Highland history, dating from the 17th century. Whether your interest is focused on local or family history, there are archives for everyone.
GREAT GLEN WAY
One of the longest walking trails in Scotland, the Great Glen Way stretches for 73 miles from Fort William to Inverness. There are incredible views to be admired along the walk, as well as historical and natural sites.