V&A Dundee will host Awards for New Music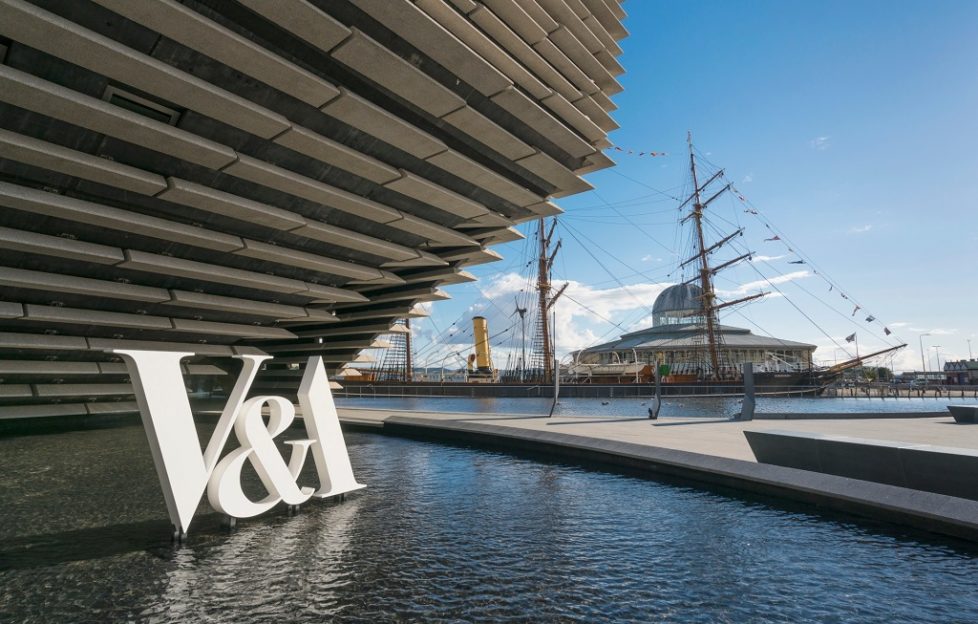 The Scottish Awards for New Music have announced the 2020 shortlist of nominees.
They have been selected by a panel of key figures in the music world from over 300 nominations submitted across twelve categories.
The winners will be announced at an event at V&A Dundee on Tuesday 14 April 2020.
The shortlisted nominees are as follows:
Large Scale New Work (11+ performers) sponsored by PRS for Music – David Fenessy : Conquest of the Useless; Stuart MacRae: Anthropocene; Thea Musgrave : Trumpet Concerto.
The RCS Award for Contribution to New Music in Scotland – Cathie Boyd; Chamber Music Scotland; Drake Music Scotland.
The RCS Award for Making it Happen – The Night With… : Matthew Whiteside; Nordic Viola : Katherine Wren; Benn Lunn : Diversions.
The ISM prize for Collaboration – Physical Education : Robert Reid Allan; Diversions : Ben Lunn; Rough Breathing : Nichola Scrutton.
Scottish New Music Performer(s) of the Year – Sarah Watts; Richard Craig; Scottish Ensemble.
Environment Sustainability – Below the Blanket : Cryptic; Chamber Music Scotland; Nevis Ensemble.
The Dorico Award for Small / Medium Scale New Work (1 – 10 performers) sponsored by Steinberg – Two Panels for String Quartet : Alistair White; The Wet Desert – A Collection of Highland Perspectives : Lisa Robertson; The Tuning : Martin Suckling.
Electroacoustic / Sound Artwork – Dhātu : Edwin Hillier; Listening Cave : Calum Scott; …shadows that in darkness dwell… : Timothy Cooper.
Community/Education project: Tinderbox Collective; SCO Soundmoves; Sound Symphony : Ellie Griffiths with Sonia Allori, Shioi Usui and Greg Sinclair, Katy Wilson (designer) and Colin Grenfell (lighting).
The Good Spirits Co Award for Innovation in New Traditional Music – 365 : Aidan O'Rourke and Kit Downes; The Reeling : Brighde Chaimbeul; Face to Face : Twelfth Day.
Recorded New Work – Airs from Another Planet : Chamber Music and Songs by Judith Weir. Hebrides Ensemble/Delphian Records; Sensations of Travel : Chamber Music by Nigel Osborne. Hebrides Ensemble/Delphian Records; Panopticon : David Fennessy / Psappha / Hebrides Ensemble / NMC.
The SMIA Award for Creative Programming – The Night With… : Matthew Whiteside; Diversions : Benn Lunn / Drake Music Scotland's Digital Orchestra and Hebrides Ensemble; Sound Festival : Fiona Robertson.
The panel were Jon Hargreaves, conductor ; Michael Duffy, British Council ; Morag Campbell, former CEO NYCOS ; Joanna Nicholson, musician; Nicola Le Fanu, composer; Mark Dooley, Peters Edition (publisher), and William Sweeney, composer.
The Scottish Awards for New Music take place at 7pm, on Tuesday 14 April, at V&A Dundee. For more details visit www.newmusicscotland.co.uk/awards2020.