Ten fascinating facts about Aberdeenshire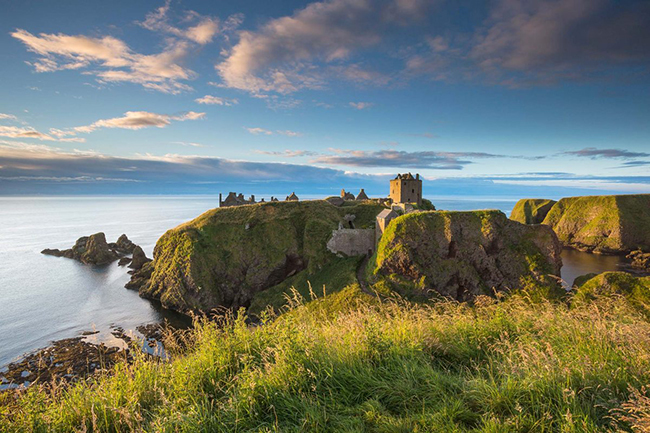 The Aberdeenshire are has a rich prehistoric and historic heritage.
The includes all of the area of the historic counties of Aberdeenshire and Kincardineshire, except the area making up the City of Aberdeen, as well as part of Banffshire, making it the sixth-most populated council area in Scotland.
Here's 10 facts you may not know about the area.
There are more than 300 castles in the Aberdeenshire area, more per acre than anywhere else in the British Isles.
The Battle of Barra was fought at Inverurie in 1308, when Robert the Bruce was defeated by the Earl of Buchan.
Close to the same spot, the Jacobites defeated an army of Hanoverian troops in 1745.
Stonehaven was a favourite holiday resort of Robert Burns, whose father was born there.
Thainstone is Scotland's biggest livestock market, selling thousands of sheep and cattle every year.
The Forvie Sands National Nature Reserve, north of Aberdeen, is home to the UK's largest breeding colony of eider duck.
Macduff is the only place in the United Kingdom where deep-water wooden fishing boats are still being built.
Peterhead's nickname, the Blue Toon, supposedly comes from the blue stockings worn by the fishermen. Locals are still called Blue Tooners.
Fraserburgh is Europe's biggest shellfish port.
Inverurie's strategic location at the meeting place of the Don and the Urie meant it was fought over for centuries.