Lockdown lamb: Five online ideas for wine pairings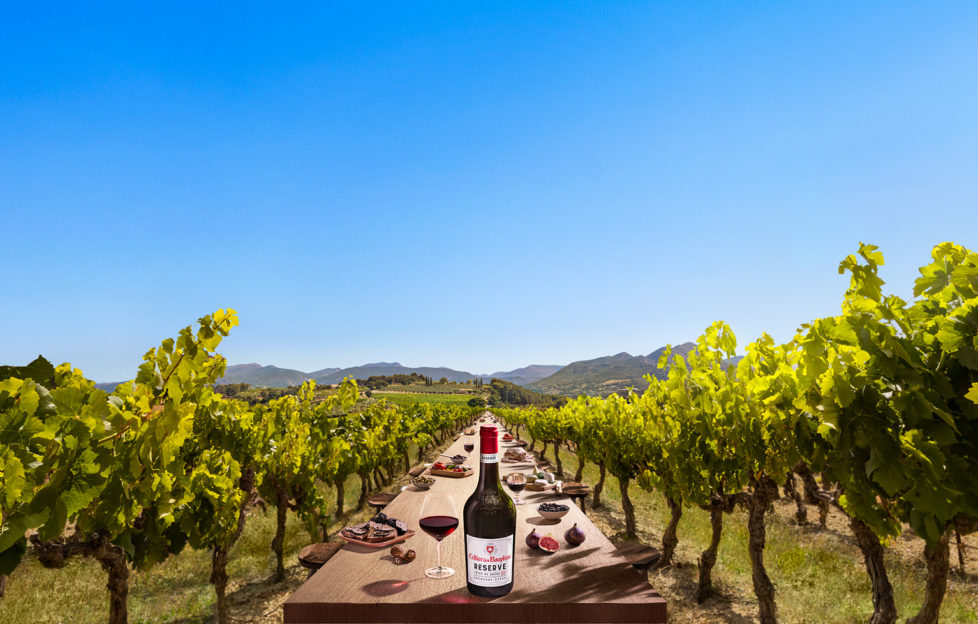 As Holy Week continues, Peter Ranscombe picks five bottles to go with your Easter feast.
IF YOU'VE managed to find yourself some lockdown lamb to celebrate Easter on Sunday then wine merchants from across Scotland and further afield are on hand with some perfect pairings.
My go-to matches for lamb tend to centre around the classics – like Rioja, Cotes du Rhone and new world syrah and grenache – but there are lots of options out there, especially when it comes to how you use your leftovers, which – let's face it – are almost equally as good as the main event itself when it comes to lamb.
For example, rosé with cold cuts and a green-leaf salad can be an excellent pairing, especially if it's a slightly fattier cut of meat, with the acidity in the pink wine slicing through the sweetness.
Plus, if you need further convincing that rosés aren't just for summer and can in fact create great food-and-wine matches across a range of dishes throughout the year then check-out my recent article.
Lamb has always been a popular ingredient with the guest chefs in Scottish Field magazine's food feature and so Easter is the ideal time to revisit the Wine to Dine column from May 2018, when the meat was the star ingredient and we explored wine pairings from Australia, France, Lebanon and the United States.
If you'd prefer to pair your wines with chocolate this Easter then take a look back at last month's Wine to Dine column, which accompanied chocolate as the star ingredient in the magazine's food feature, and the masterclass in chocolate and wine matching with Wine Events Scotland (WES) and Pacari.
In the meantime, here are lots of lovely lamb ideas to get you going, no matter how you plan to serve your meat…
THE DISH: Roast leg
THE WINE: CVNE Imperial Rioja Reserva 2015 (£24.99, The Wine Reserve)
Classic Rioja, bursting with all the heavy wood and coal smoke aromas you could ever want, alongside chocolate and vanilla. Those vanilla notes carry through onto the palate and are joined by black cherry and bramble. Normally available on Majestic Wine and Waitrose Cellar's websites, though out of stock at the time of writing, and also on sale at certain branches of The Co-operative, if that's where you're escaping to when you do your government-sanctioned grocery shopping.
THE DISH: Hotpot
THE WINE: Cellier des Dauphins Reserve 2018 (£9.95, Exel Wines)
Don't get this confused with any of the supermarket bottlings from the same cooperative – this is a step-up in quality, yet still offers great value. Light wood smoke and cedar mingles with sweet liquorice and strawberry sweet-shop laces on the nose, before leading into raspberry, red cherry and lots of sweet vanilla on the palate. It's a blend of 80% grenache and 20% syrah, hence the focus on the red fruit flavours.
THE DISH: Salad
THE WINE: Blackbook Rosé 2018 (£17.50, Blackbookwinery.com)
If you're using up your leftover lamb in a green lead salad then you can't go wrong with a dry rosé, and I'd definitely recommend the freshness of Blackbook's raspberry and savoury blackcurrant concoction. Lots of cranberry and a bit of bramble in there too. Blackbook is an urban winery underneath a railway arch in London and is the brainchild of Sergio Verrillo and his wife, Lynsey, who hails from Aberdeenshire via Edinburgh. There are some great Covid-19 deals on its website at the moment, including its lockdown case.
THE DISH: Tagine
THE WINE: Yalumba Samuel's Collection Barossa Bush Vine Grenache 2018 (£17.49, Amazon)
Sampling grenache from McLaren Vale was one of my highlights from last year's trip to Australia. Head further north on the other side of Adelaide and you reach the Barossa Valley, better-known for its shiraz but another Australian region with some achingly old vines. The concentrated raspberry jam, redcurrant jelly and spun sugar flavours in this example from Yalumba will sing alongside a spicy Moroccan-style tagine.
THE DISH: Curry
THE WINE: Araucano Reserva Carmenere 2017 (£11.05, Great Grog)
I was really impressed with all three Chilean bottles in last week's WES online tasting, but especially this carmenere, with its savoury roast meat and woodsmoke on the nose, plus classic flavours of bitter dark chocolate, sweet vanilla and a twist of mint. If you're currying your leftover lamb with tomatoes then the concentrated fruit flavours in this offering from Great Grog will be a great match.
Read more of Peter Ranscombe's blog entries about whisky, wine and other drinks on The Grape & The Grain at https://www.scottishfield.co.uk/grapegrain/