Five of the best from Inverarity Morton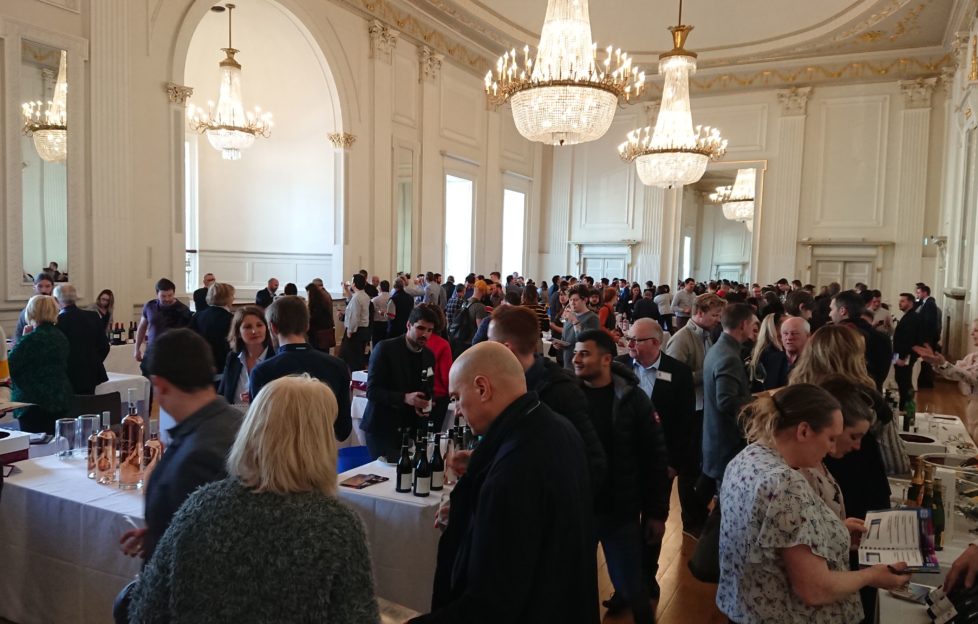 As spring gives way to summer, Peter Ranscombe looks back at Scotland's biggest wine tasting.
IT'S known in the trade as "the big one" – Inverarity Morton's annual tasting at the Assembly Rooms in Edinburgh has hundreds of wines from the importer's list on show and attracts hundreds more shopkeepers and restaurateurs seeking "the next big thing".
One of the highlights of the tasting is the series of masterclasses held over the course of the day, with this year's selection including sessions on how to match wine to sushi and even doughnuts.
Another high point is wondering round the dozens of tables, each ladened with bottles from different countries and regions.
Five wines in particular caught my eye and you don't even have to be in the wine trade to find them; they're also available from the wholesaler's shop, Inverarity 1-2-1, in Glasgow:
Lenz Moser Prestige Gruner Veltliner (£14.50)
A great introduction to Gruner Veltliner, one of my favourite white grapes, and a UK exclusive for Inverarity Morton. Pronounced peach and red apple aromas on the nose give way to crisply defined granny smith and golden delicious apples on the palate, accompanied by fresh acidity and a characteristic crack of white pepper on the finish.
Albert Bichot Chablis Domaine Long-Depaquit (£19.50)
I long for the days when we used to be able to find Chablis of this quality on the supermarket shelves. It's not cheap, but it's classic and classy, with well-balanced acidity, green apple and pear flavours, and that much sought-after minerality on the finish.
Domaine Jones Blanc Grenache Gris, 2014 (£17.95)
English winemaker Katie Jones' bottles from the Languedoc in the South of France have regularly featured in both The Grape & The Grain drinks blog and the Wine to Dine column in the printed Scottish Field magazine. The five years of age on her already-impressive Grenache Gris have produced savoury lemon rind and dried apple flavours, making this a superb match for roast chicken or earthier white fish.
Domaine La Taque Carignan (£17.50)
Like Katie Jones, master of wine Juliet Bruce Jones is another Brit making wine in the Languedoc. Her carignan includes an injection of 15% syrah, which adds violets and black cherry aromas. On the palate, it's the carignan that comes to the fore, with savoury roast meat and redcurrant flavours mingling with the blackcurrant and vanilla.
Amity Pinot Noir (£19.50)
I may write a lot about my love for Californian wines, but that doesn't mean I'm blind to the wiles of Oregon, its neighbour to the north. Amity's pinot noir demonstrates everything that's delicious about Oregon pinot, from the spun sugar, red cherry and ripe raspberry on its sweet and warm nose to the gorgeously creamy and fruity mouthfeel and raspberry jam on the finish.