These wine and doughnut matches have a certain ring to them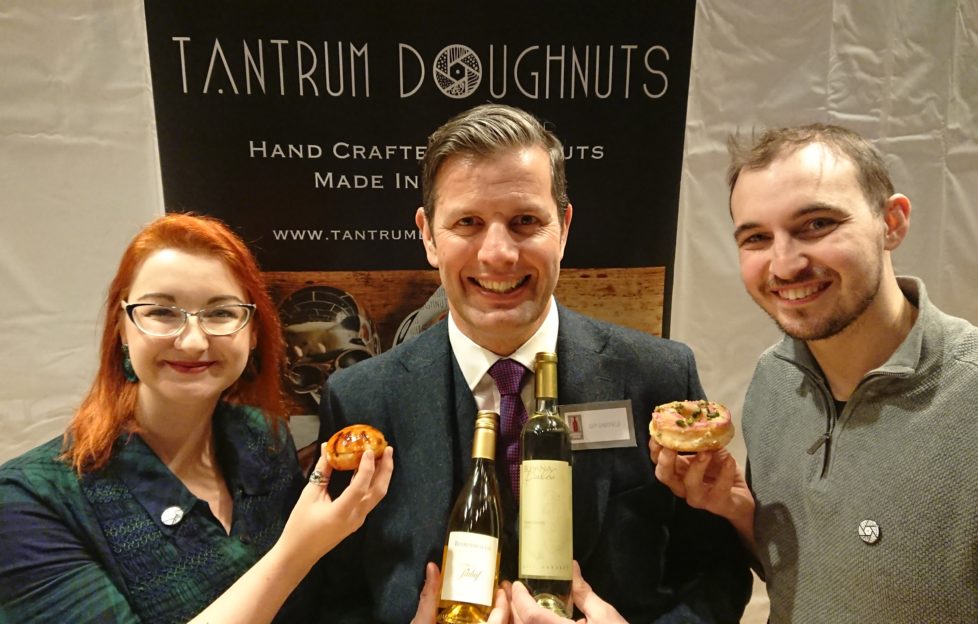 Food and wine pairing is a well-trodden route, but how about doughnut and wine matching? Peter Ranscombe investigates, with help from wine importer Inverarity Morton and Tantrum Doughnuts of Glasgow.
CAN I murmur "Mmmm, doughnuts…" without channelling Homer Simpson?
Probably not, but that's not going to stop me extoling the virtues of one of my favourite sugary snacks – and its surprising affinity with wine.
Now, I'll admit that wine wouldn't have been the first drink for which I'd reach to wash down a doughnut; tea would probably have been at the top of my list.
But Guy Chatfield, wine brand manager at Glasgow-based drinks importer Inverarity Morton, might just have changed my mind during a masterclass at the company's annual tasting last month in Edinburgh.
Chatfield enlisted the help of Iain and Annika Baillie, the husband-and-wife team that founded Tantrum Doughnuts in 2015 and now has two shops in Glasgow.
Tantrum had previously provided the goods for a whisky and doughnut matching session run by Inverarity, so I had high hopes for the tasting.
Breakfast is served
The Baillies produce two types of dough – an old-fashioned incarnation that's dense and cakier, and a brioche that's lighter – with the old-fashioned dough taking centre stage for their bacon-glazed doughnut, coated in brown sugar, maple syrup and bacon fat.
Chatfield paired the doughnut with the Torreon de Paredes Sweet Raquel (£9.95, Inverarity 121), a blend of sauvignon blanc and gewürztraminer from the Rapel Valley in Chile, which offered light peach, apricot and lemon rind on the nose.
The wine's acidity cut through the salty and sweet doughnut, while bringing out the drink's lighter lemon and lemon curd flavours.
Top of the pops
Tantrum's vanilla crème brûlée doughnut has been its best-seller since the business was founded and it's easy to see why with its crunchy torched-sugar topping.
The Tinhof Beerenauslese (£16.50, Inverarity 121) was Chatfield's choice, with the Austrian blend of neuburger, weissburgunder and welschriesling – exclusive to Inverarity in the UK – bringing a complex array of aromas and flavours ranging from honey and caramel through to marmalade and lemon curd.
The wine worked extremely well with the vanilla custard inside the doughnut.
Wine fit for a queen
The Susana Balbo Late Harvest Torrontes (£16.50, Inverarity 121) was Chatfield's final bottle and it sat alongside a pistachio and hibiscus ring doughnut made using the brioche dough.
He hailed Susana Balbo as the "Queen of Torrontes", Argentina's signature white grape, and there was certainly something regal about the wine, with refined stalky and herby notes on the nose.
On its own, the wine was sweet, with tart acidity and elderflower notes, but the doughnut emphasised more of its lemon-focused citrus flavours.