There's nothing fishy about these sushi and wine pairings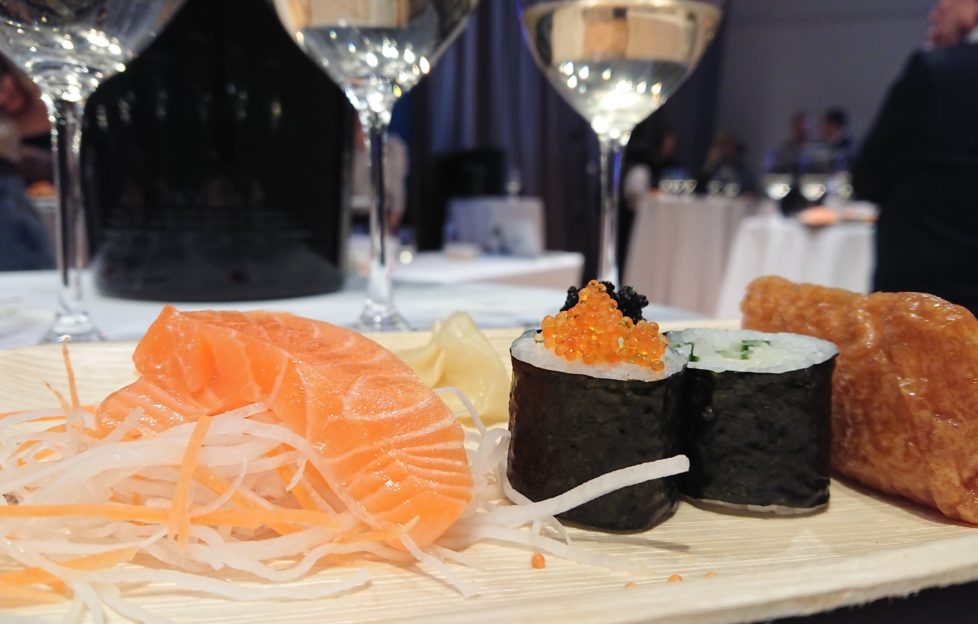 Peter Ranscombe joins importer Inverarity Morton's masterclass with Nippon Kitchen to find out how to pair wine to sushi.
THEY say it's good to try new things and for me those new things over the past few months have focussed on sushi.
I'll always be grateful to Jim Cowie from The Captain's Galley restaurant in Scrabster for curing me of my aversion to fish when I visited him for the monthly food feature in Scottish Field magazine back in 2014.
Jim opened up a whole new world of culinary options for me – especially when it comes to food and wine matching.
That journey continued last month at importer Inverarity Morton's annual portfolio tasting in Edinburgh when brand manager Guy Chatfield teamed up with David and Leigh Campbell-Wan from Glasgow's Nippon Kitchen restaurant and sushi workshop teacher Mayuko from Mayuko's Kitchen to present a sushi and wine pairing masterclass.
A slight sparkle
The lesson opened with a classic salmon sashimi – very thin slices of raw fish – paired with the Castillo Perelada Pescador Blanco (£9.50, Inverarity One to One), a slightly-sparkling wine from Catalunya in Spain sealed under a crown cap, like a beer bottle.
The wine's high acidity was softened by the oily fish, with the addition of soy sauce bringing out more of the wine's lemon flavours.
Slightly-sparkling wines such as this one can be a great addition to your food and wine matching toolkit, offering similar levels of acidity to fully-sparkling wines, but without quite as much fizz to cloud the palate.
Closer to home
In a similar way, I could imagine the fresh acidity of the 2017 Blackbook GMF (£23.50, blackbookwinery.com) working equally as well with the sashimi, just as it did alongside a recent sushi takeaway shared with friends in London.
GMF is made from seyval blanc, a hybrid grape variety that grows well in cooler climates, like the south of England.
Blackbook's GMF grapes were harvested in the Yew Tree vineyard in Oxfordshire and then turned into vino at its winery under the railway arches in Battersea in London.
Never drawing a blanc
Pinot blanc can be a notoriously dull grape but, in the right hands and with the right ripe fruit, it can really sing when it comes to food and wine matching.
Winemaker Ryan Harms clearly has the right hands as his Amity Pinot Blanc (£16.50, Inverarity One to One) was full of floral and pear aromas, which led into fruitier lemon and peach notes on the palate.
The pinot blanc's acidity off-set the saltiness of the avocado and crabstick Maki Mono
Something sweeter
My favourite wine of the day was the Ego Bodegas Goru El Blanco (£10.50, Inverarity One to One) – a white from the Jumilla area of southern Spain – with more complex sweet aromas of peach, pear and jasmine.
While the wine wasn't super-sweet – only around 10 grams of sugar per litre of wine, so similar to many "brut" or "dry" sparkling wines – its ripe fruit flavours paired nicely with the Inari Nigiri, a deep-fried piece of sweet seasoned tofu with a light caramel flavour.
There was also a savoury edge to the wine's lemon rind, apricot and peach flavours that tamed the sweetness of the snack, while the fresh acidity sliced through the sugariness.