Wine to Dine – August 2021 – Gary Maclean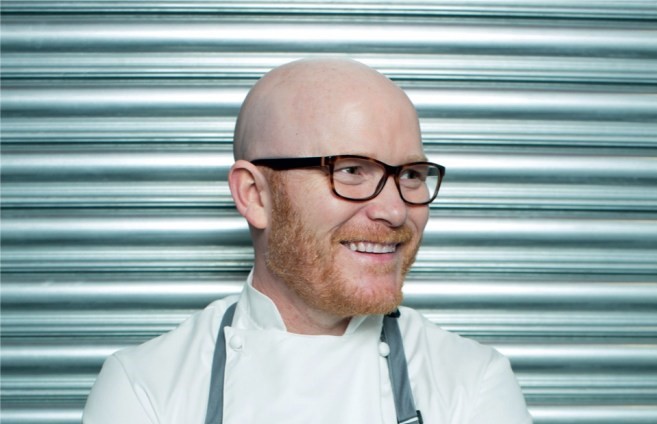 Seafood recipes by chef Gary Maclean inspire Scottish Field wine columnist Peter Ranscombe to fish out five bottles.
IF YOU start writing a list of Scotland's top ingredients then it's not going to be long before you begin naming our seafood.
From mussels and oysters to scallops and langoustine, our coasts are blessed with world-beating fish and shellfish.
As Scotland's first national chef, Gary Maclean is the man in the know when it comes to cooking those crustaceans and other delicacies.
His skills are soon to be on show in the Bonnie & Wild food hall in Edinburgh's new St James Quarter.
In the meantime, check out his recipes in the food feature in the August issue of Scottish Field magazine, along with my wine matching suggestions below.
Plus, for more ideas, check out the Wine to Dine column's previous plunges into pairings with white fish, crab, seafood in general, and The Seafood Shack's morsels.
THE BEST VERMENTINO 2019
Morrisons
£6.50
A great-value introduction to Sicily's secret seafood-friendly white wine weapon – vermentino. Bright lemon aromas lead into a juicy palate full of lemon rind, salted almonds, and pear on the finish. There's plenty of concentrated fruit flavours to balance the variety's tell-tale acidity. Some supermarket vermentinos lack the characteristic salty tang, but this one ticks the box.
MITRAVELAS WHITE ON GREY MOSCHOFILERO 2020
The Wine Society
£7.75
Greek starlet moschofilero captures the scents and flavours of the sea, making it a mussel matching must. The Wine Society has been working hard on its range of bottles from Greece and members can reap the rewards with this example, which has bright and enticing lemon and lemon sherbet on the nose. Those flavours translate through to the palate, where there's enough concentration to balance the mouth-watering acidity. It tastes of the sea, with a flinty finish.
SEA CHANGE SAUVIGNON BLANC 2020
Social Supermarket
£11.99
A zippy sauvignon blanc from the South of France, with enough concentrated flavours to stand up to Cullen skink. Regular readers may remember a daft photo of me picking up litter on the beach at South Queensferry to mark the launch of the Sea Change range back in 2019, and I was pleased to see its chardonnay turn up recently on the wine list at East Coast in Musselburgh. Here, its sauvignon blanc has those classic gooseberry and elderflower aromas on the nose, with plenty of lemon and elderberry on the palate to balance its acidity.
ADNAMS ENGLISH BACCHUS 2019
Adnams
£14.99
Powerful Arbroath smokies required a powerful wine and bacchus – England's answer to sauvignon blanc – is up to the job. On the nose, it's like brushing up against a hedgerow on a summer's day, with nettle and elderflower aromas filling the air. I was impressed with its lemon peel-like texture, along with the variety of flavours to balance its high acidity, ranging from lemon and richer lemon curd through gooseberry and on to green pea and mint.
HENRIOT BRUT ROSE
De Burgh Wine
£49.99
If you're serving langoustine then you need a show-stopping sparkling wine and Champagne Henriot's pink bubbles are ideal. I'm a sucker for Henriot's high-class bubbles, and its rosé really hits the spot for me. It's got the red fruit intensity to take on food like the langoustine from Gary Maclean – even outdoors on a warm summer evening – and has the balance to be a delicious tipple on its own too.
Read more of Peter's wine, beer, and spirits reviews on his blog, The Grape & The Grain