Why not all albarinos are born equal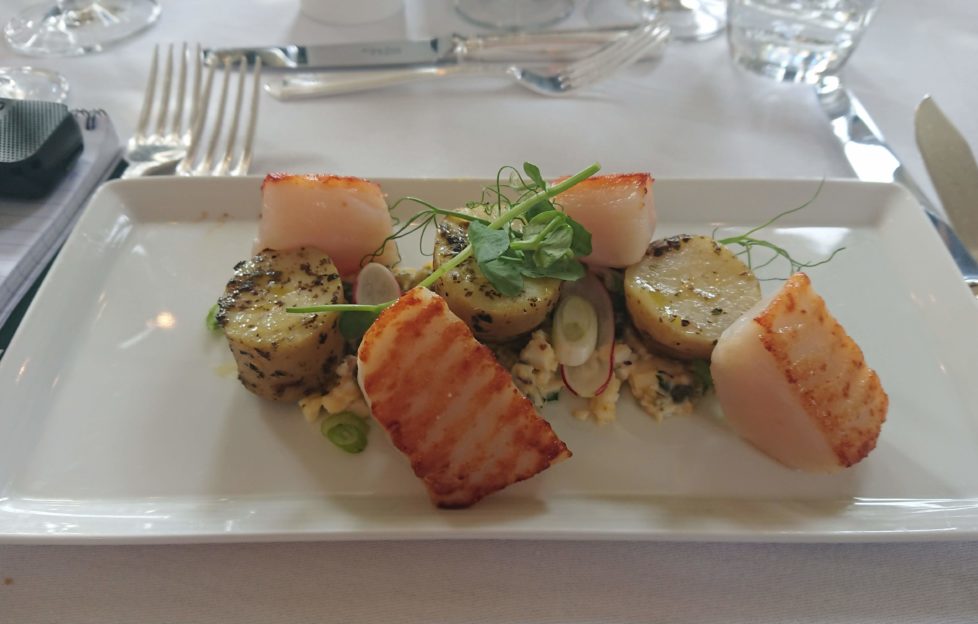 There's more to Spain's flagship white wine than young and racy seafood-friendly bottles, as Peter Ranscombe discovers.
IN MY head, I always picture the Rias Baixas region in Galicia like Scotland's Spanish twin – a west coast formed from fjords or sea lochs and pelted by the Atlantic rain.
Spain's north-west frontier, poking out above Portugal, also shares its reputation for seafood with our own Highlands and islands.
One difference is that, while we may seek out a light Scotch whisky to pair with our langoustine our scallops, Galicia epitomises that old adage: "What grows together, goes together".
Rias Baixas is the spiritual home of albariño, a white grape with a thick skin, which affords it some protection from the rot caused by the humid climate.
Farmers also grow their grapes on high pergolas to help get more air flowing between the vines and blow away diseases.
When that trick works, albariño – or "alvarinho" as it's known across the border in Portugal – produces a crisp and dry white that's sensational with seafood, making it a staple in my Wine to Dine column in the printed and digital versions of Scottish Field magazine.
That seafood prowess was on show yesterday during a lunch and tasting at The Balmoral Hotel in Edinburgh, organised by the Rias Baixas "consejo regulador", the regulatory council that maintains the rules for making the wine.
A starter of Isle of Mull scallops was served with both a Bodegas La Val Finca De Arantei Albarino 2018 (£13.50, Woodwinters) from the Val do Salnes and a Palacio de Fefiñanes Albariño 2018 (£15.99, Waitrose) from the Condado do Tea to demonstrate the personalities of wines from two of the five sub-regions that make up Rias Baixas.
The Bodegas La Val Finca De Arantei edged it for me in the pairing stakes, with its richer and riper red apple and peach flavours being brought to the fore by the scallops, while the Palacio de Fefiñanes lost some of its fruit, emphasising its fresher acidity.
Given albariño's affinity for fishy dishes, I hadn't really twigged how well it could go with chicken, but an aged example – the Pazo de Senorans Seleccion de Anada 2010 (equivalent to £42, The Fine Wine Company) – demonstrated how well the two can match, with red lentil dhal served alongside the roast Perthshire chicken picking out the wine's peach flavour from in amongst the complex pineapple and lemon rind notes.
The Santiago Ruiz 2018 (equivalent to £14, The Fine Wine Company) headed in the opposite direction, with the blend of albariño, Loureiro, godello, treixadura and caiño blanco focusing on crisp acidity to cut through the chicken and spiced sauce.
A cheeseboard for pudding brought age back into focus, with the Granbazán Don Álvaro De Bazán 2015 (2014: £17.14, Winebuyers) having spent 12 months on its lees, the yeast cells left over from the fermentation that creates the alcohol.
Lees ageing adds body to wine and here it helped to balance the blazingly-fresh acidity, which was accompanied by flavours of lemon rind and apricot, with a crack of white pepper on the finish.
Perhaps the biggest surprise of the day was saved for last though, with a red wine from Rias Baixas – the Señorío de Rubiós Manuel d'Amaro Pedral 2016 – also paired with the cheeses.
I could have believed it was a classic Bordeaux on the nose – with aromas of fruits of the forest, wet fur and coal smoke – but it was a lot fruiter on the palate, centring on raspberry jam and strawberry jam, yet with plenty of the region's classic acidity to bring balance.
That acidity shone through all the wines, marking the family resemblance and cementing their food-matching qualities.
If you're new to albariño and are looking for a starting point then I'd recommend either Martin Codax, the area's dominant co-operative, which creates great-value classic wines, or Mar de Frades, with its distinctive blue bottles.
Read more of Peter Ranscombe's blog entries about whisky, wine and other drinks on The Grape & The Grain at https://www.scottishfield.co.uk/grapegrain/