Strength in depth at Austria's Pichler-Krutzler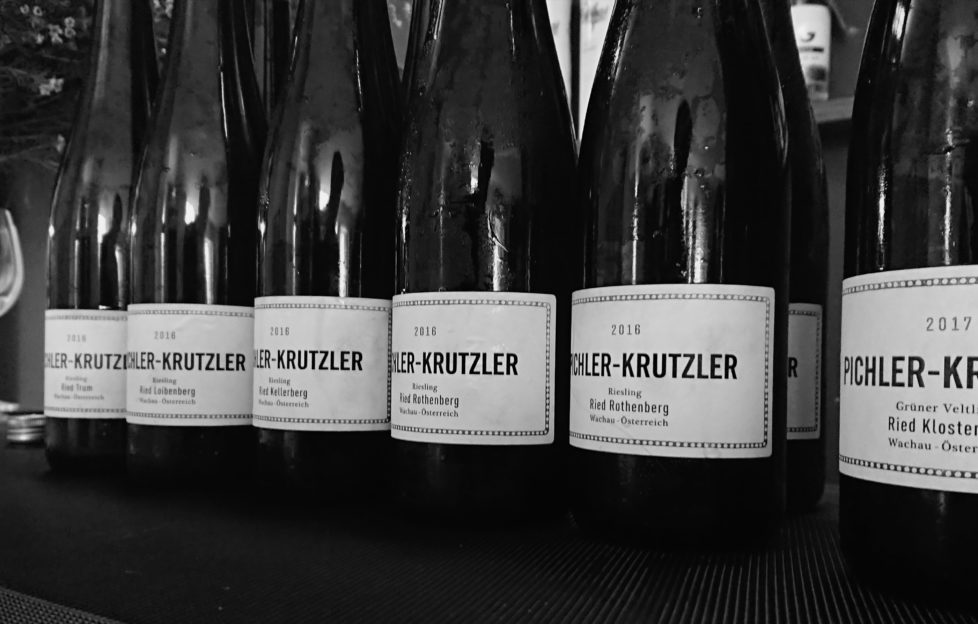 Gruner veltliner and riesling were the stars of the show when winemakers Erich and Elisabeth Pichler-Krutzler visited Edinburgh, writes Peter Ranscombe.
THERE'S never been a more exciting time to be drinking wine in Scotland – the breadth of bottles available from independent wine merchants, supermarkets and restaurants is simply astounding.
Yet sometimes it's refreshing to concentrate on depth instead of breadth and take a closer look at a single producer.
A recent tasting and lunch at Swiss restaurant Le Roi Fou in Edinburgh offered just such an opportunity for a deeper dive into the wines of Pichler-Krutzler, a winery founded in 2007 at Wachau in Austria by Erich Krutzler, who hails from the red wine making region of South Burgenland, and local girl Elisabeth Pichler-Krutzler, daughter of renowned winemaker Franz Xaver – better known as FX – Pichler.
Austria's most famous white grape varieties are gruner veltliner and riesling, both of which were on dazzling form at the tasting, organised by Edinburgh-based importer Raeburn Fine Wines, which also has a shop in Stockbridge.
Erich and Elisabeth's wines are a masterclass in how to capture the characteristics of the same grapes grown on different soils and different slopes in different vineyards.
Erich maintains that he is into "old-fashion" and not "technical" winemaking, having not studied the subject at university, and instead has learned from his mistakes "on the job".
Groovy GruV
My favourite among the gruners was the 2016 Gruner Veltliner Loibenberg (£35.99, Raeburn) from a single south-facing terraced vineyard, with the warmer site offering aromas of red apple and apricot, and a captivating roundness to balance its crisp acidity.
In contrast, the 2016 Gruner Veltliner Frauengarten (£23, Bon Vivant's Companion) came from a vineyard at a lower altitude of 200 metres – about half that of Loibenberg – and closer to the River Danube, offering a subtler nose but more intense lemon rind, apricot and red apple on the palate, combined with softer acidity.
Freshness was definitely the name of the game with the 2016 Gruner Veltliner Kellerberg (£42.99, Raeburn), an east-facing vineyard that for me produced a much crisper style of wine, with lemon juice flavours and tingling acidity that would make it an excellent match for seafood – or asparagus.
The 2016 Gruner Veltliner Pfaffenberg Alte Reben (£42.99, Raeburn) comes from older vines planted in a vineyard outside the Wachau region and for me marked a return to riper fruit, with red apple and apricot on the nose alongside a whiff of smoke, with lemon rind flavours coming to the fore on the palate before lemon curd took over for the long finish.
Regal riesling
While Erich's gruners were expressive, there was something even more majestic about his rieslings, especially the 2016 Riesling Trum (£19.99, Raeburn), which featured a hint of smoke among the lemon and lemon rind aromas on the nose, with the citrus flavours joined by apricot jam on the palate.
The grapes used for the 2016 Riesling Loibenberg (£37.99, Raeburn) are grown higher up the slope than the gruner, yet there's still plenty of rich fruit flavours to balance the acidity, with lemon, melon and more apricot jam notes providing balance.
While Kellerberg's gruner was extra-specially fresh, its 2016 Riesling Kellerberg (£42.99, Raeburn) was particularly fruity thanks to complex flavours of peach, apricot, melon, red apple and cinnamon; while there was an off-dry twist on the finish, there was still plenty of acidity to provide balance.
As its name suggests, the 2016 Riesling Rothenberg Reserve (£42.99, Raeburn) isn't produced every year, just when Erich thinks the grapes are up to the job – the 2016 was clearly in a slightly-sweeter off-dry style, yet the same crisp acidity was still there to bring harmony, along with flavours of red apple, cinnamon and apricot jam.