Asparagus: Alternatives to sauvignon blanc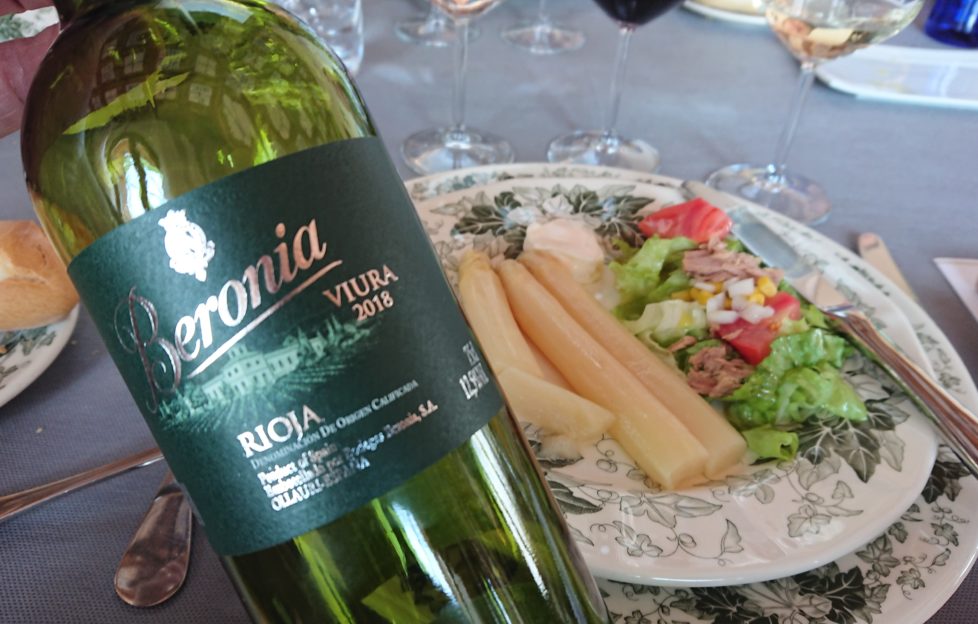 If sauvignon blanc isn't your thing then don't worry, Scottish Field wine columnist Peter Ranscombe has other wines in mind to pair with this month's star ingredient – asparagus.
SAUVIGNON blanc is a real "Marmite" wine – you either love it or you hate it.
So going all-out and selecting wines made solely from the grape to pair with this month's star ingredient in Scottish Field magazine's Wine to Dine column was going out on a bit of a limb, even if it's regarded as the classic bottle to match with asparagus.
But, don't despair; if sauvignon blanc isn't your kind of thing then there are plenty of other interesting white wines to try with those spears…
Berionia Rioja Viura, 2018 (£8.95 for the 2017, Exel Wines)
"What grows together goes together", or so the old saying goes. Wine producer Beronia chose to serve this white Rioja alongside asparagus during a recent trip to its winery and its crisp acidity worked really well alongside the vegetable. On the nose, there are plenty of green apple and pear aromas, with the palate bringing redder apples to the fore. The 2018 is on its way to the UK, but Exel Wines in Perth has a great price on the 2017.
Pichler-Krutzler Kellerberg Gruner Veltliner, 2016 (£42.99, Raeburn Fine Wines)
Gruner veltliner is one of the most versatile white grape varieties when it comes to food pairings and it can work extremely well with asparagus. This wine's apple, apricot and lemon rind aromas really caught my attention when Austrian winemakers Erich and Elisabeth Pichler-Krutzler visited Edinburgh for lunch at Le Roi Fou with importer Raeburn Fine Wines. Its bright acidity and savoury lemon rind and lemon juice flavours would match nicely with asparagus – or seafood.
Emil Bauer Sex, Drugs and Rock & Roll Riesling (£19, Red Squirrel Wine)
From Austria to Germany and one of the stars of the recent #31DaysOfGermanyRiesling tasting at wine bar Smith & Gertrude in Edinburgh's Stockbridge enclave. Don't worry about the fact that – technically – this wine is off-dry because there's a North Sea-full of acidity to cut through those asparagus spears, with peach and red apple flavours to bring balance. Dry rieslings are a great option for asparagus, especially if you want fresh acidity to cut through any accompanying sauces.
Finest English White, 2018 (£12, Tesco)
As well as Austria and Germany, we need to add England to the list of cooler climates producing crisp white wines to pair with our star ingredient. Made for Tesco by those talented people at the Hush Heath winery in Kent, this is a blend of pinot blanc, bacchus, chardonnay and pinot noir. It's got pronounced asparagus and gooseberry notes on the nose and then a vegetable patch-full of asparagus and green bean on the tongue. Any dry English bacchus or bacchus-dominated blend should suit asparagus.
Domaine Geoffroy Beauroy Chablis Premier Cru, 2016 (£22.50, Great Wine Online)
It makes me sad that so much supermarket Chablis lacks the mineral tones that we've come to know and love from one of France's flagship whites. Yet step up to premier cru level, the second-highest designation for wines from the area, and you still hit gold. Red apple and apricot on the nose and then more savoury lemon, apricot and apple notes on the palate, leading into that telltale mineral finish. Yum, yum and yum again – plus ideal fare for asparagus.