A tasty chilled out feast at The Urban Fox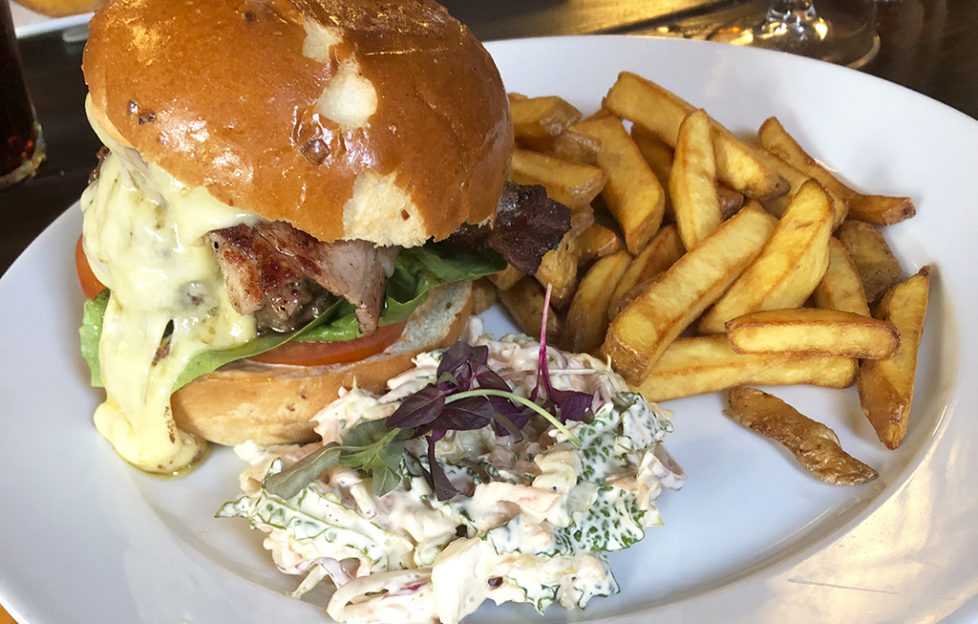 The period between finishing work and eating dinner is a delicate time.
If I've somehow managed to avoid office biscuits or any other afternoon snack attack, then the hunger pangs will have reached dangerous levels. It's vital that sustenance is located in a timely manner.
So it was with these voracious post-work appetites that my partner and I made our way to Newington in Edinburgh to enjoy a feast at The Urban Fox.
The setting was a relaxed affair with foxes and game adorning the walls. The dark tables, and furnishings created a cosy and comfortable atmosphere allowing easy crossover between dining and drinking. You'd even be forgiven for thinking – from the outside- that The Urban Fox was just a pub.
We were greeted by a friendly member of staff who – despite our eagerly early arrival- showed us to our table and ran through the soup of the day and his very own cocktail of the week creation. His obvious enthusiasm convinced me to try the 'crimson and clove' cocktail – a mixture of strawberries, cinnamon, cloves, cardamon and white rum. I was pleasantly surprised by the taste, which had a definite hint of Christmas to it.
There is an extensive drinks menu which contains quirky twists to classics such as the Irn Bru old fashioned.  When it came to ordering starters, we did feel rather spoilt for choice but thankfully there is an option to create a sharing platter. We went for the twice cooked pork belly with apple cider jus, chicken goujons and crispy halloumi with salsa verde. We waited a little longer than we expected to but were happy to see that when everything did arrive, it had clearly all been made fresh to order and surpassed the standard pub grub expectations by a country mile.  Not usually a pork belly fan, I felt persuaded when I tasted this melt in the mouth dish with the beautifully balanced sweet glaze.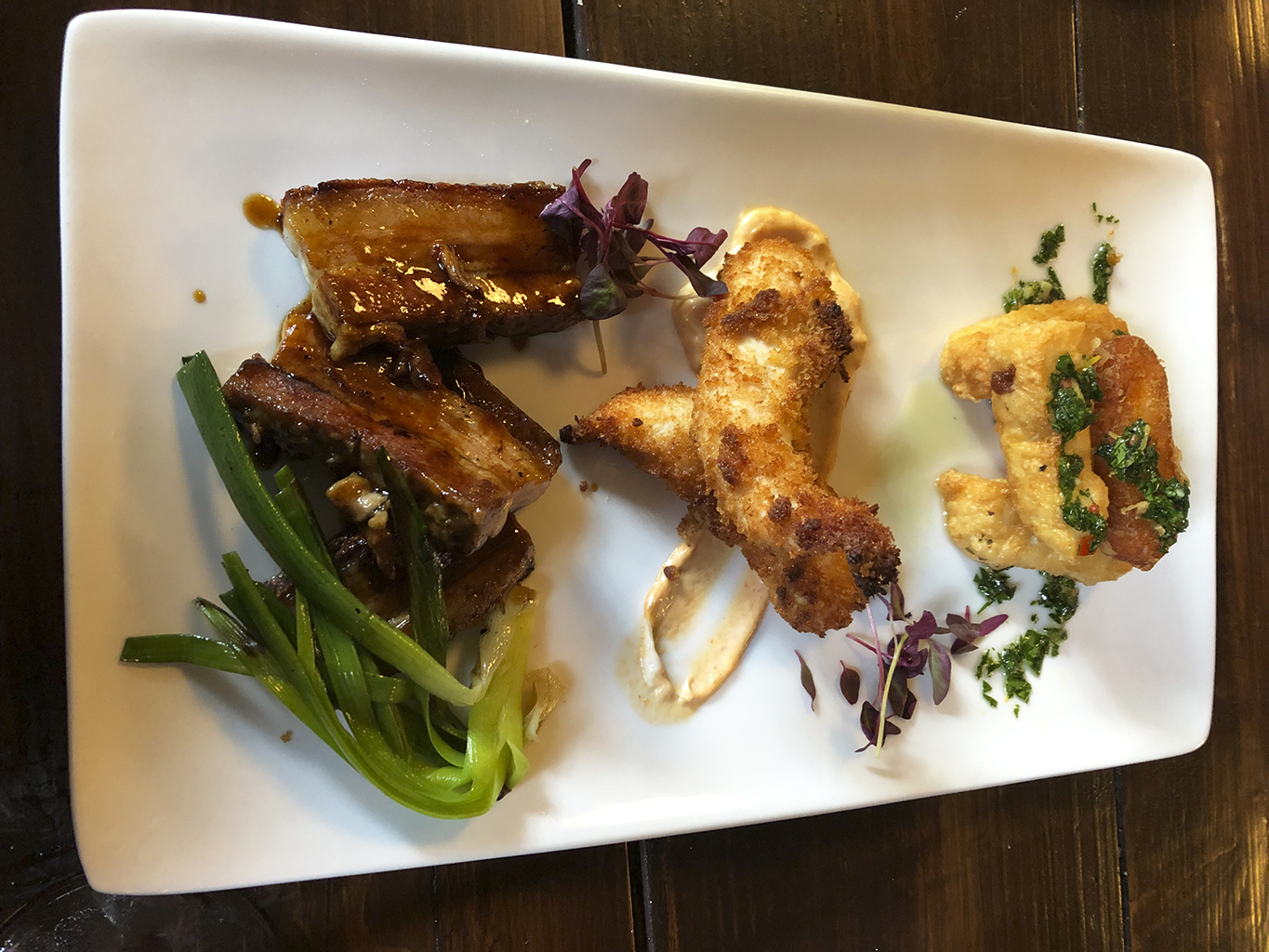 We both went for classic mains, my partner choosing the fish and chips while I had a beef burger topped with bacon and smoked cheese  served with coleslaw and fries (my no carb week is going swimmingly). When the dishes arrived, the mammoth proportions of my partner's fish prompted me to question whether we would in fact need a bigger plate.  My burger was an accomplishment that almost defied physics while boasting lots of ooey gooey cheese. Each of us battled through our mains with gluttonous delight and despite leaving half the bun behind, we were triumphant. I enjoyed a glass of the house red which was very drinkable and was a nice accompaniment to the beef burger.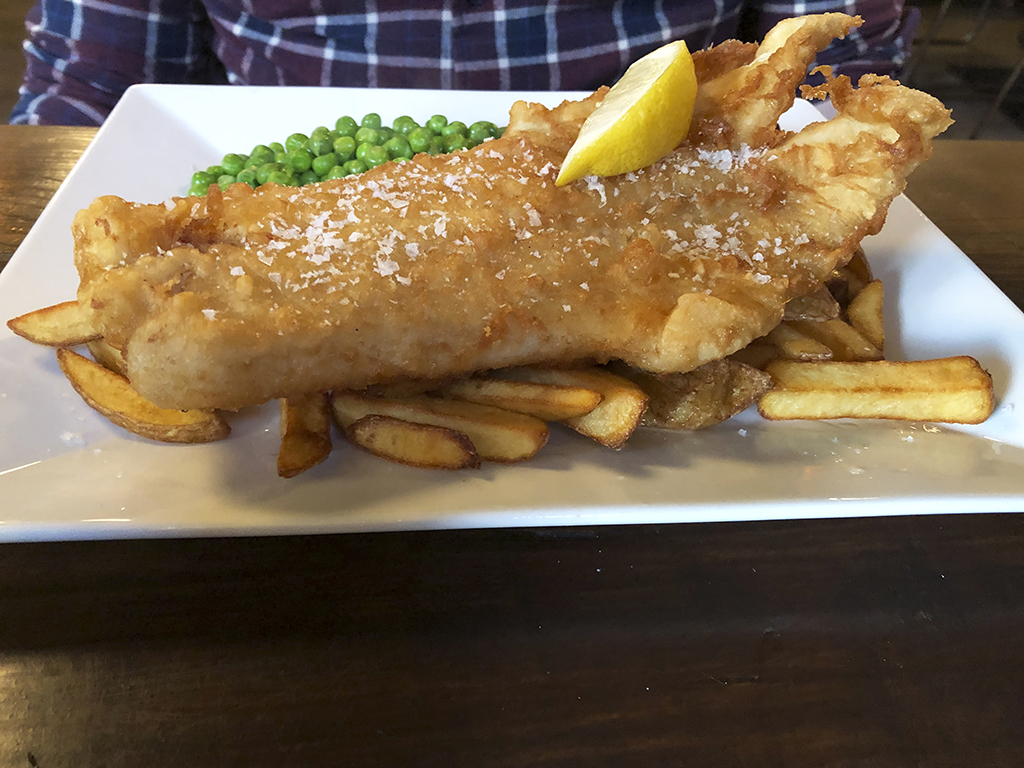 Against all odds and at the recommendation of our waiter, we finished our meal with a firm favourite, sticky toffee pudding. Very generous in size, this is definitely a dish best shared. Covered in lashings of toffee sauce, the pud was delicious if a little hefty.
The service throughout our meal was excellent with the cocktail creator in particular offering humour and enthusiasm that was refreshing to see. The cool decor and retro music gave the restaurant a relaxed vibe, making it easy to see how a Saturday lunch could turn into early evening cocktails.
19-21 Causewayside
Edinburgh
EH9 1QF
0131 662 6766