Gamba raises thousands for Scottish fishermen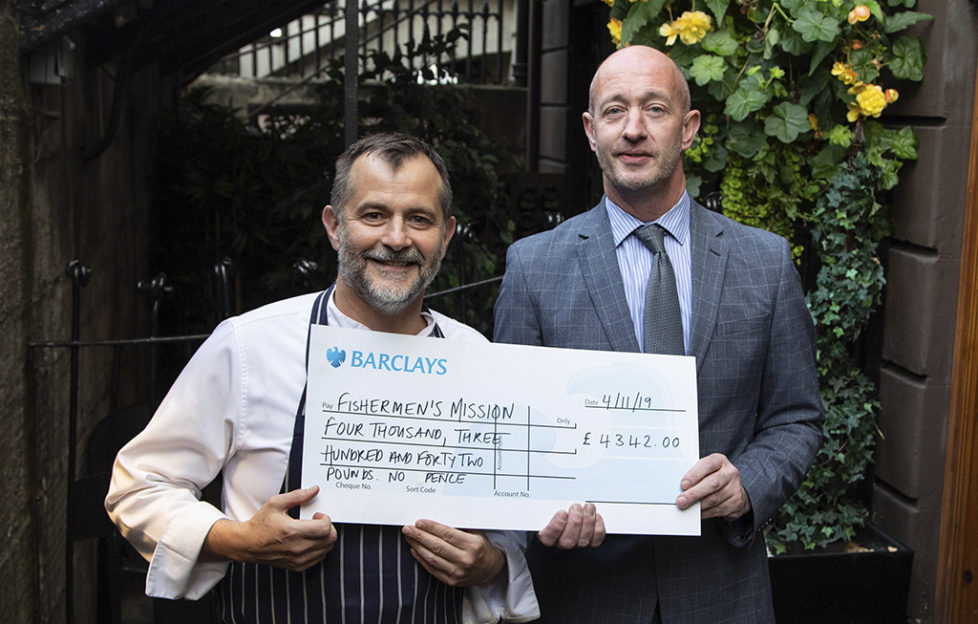 Top seafood restaurant Gamba is giving back to hardworking Scottish fishermen after raising thousands in their multi-award-winning restaurant.
Recognising the efforts of theScottish Fishermen's Mission has been busy fundraising over the last three months donating £1 per table towards the charity and hosting a three-course charity dinner last week which also marked the end of Scottish Seafood Week.
Raising a total of £4342, their staff kindly donated their time for the charity dinner, and their suppliers, Corney and Barrow and Fish Brothers providing wine and ingredients. Featured dishes included house-cured sea trout with bourbon, maple, lime, crab and apple salad and an indulgent roast stone bass with scallop and smoked caviar cream.
Money raised in Gamba will be going towards the Scottish Fishermen's Mission who provide emergency and welfare support to fishermen and their families, 24 hours a day, every day of the year.
The Fishermen's Mission is a charity close to Gamba's heart.
Derek Marshall chef-patron of Gamba explained: 'There isn't a harder working industry than fishing and we're very proud to lend our support to a charity that looks after Scottish fishermen and their families.
'We celebrate locally-caught seafood on our menus and we couldn't do that without the efforts by those trawling the Scottish coastline to sustainably catch fish and shellfish. At Gamba, we recognise that they are vital to our success and it's our pleasure to support our industry in any way we can."
For more information on Gamba visit their website www.gamba.co.uk