Wine pairings spice up Tony Singh's supper club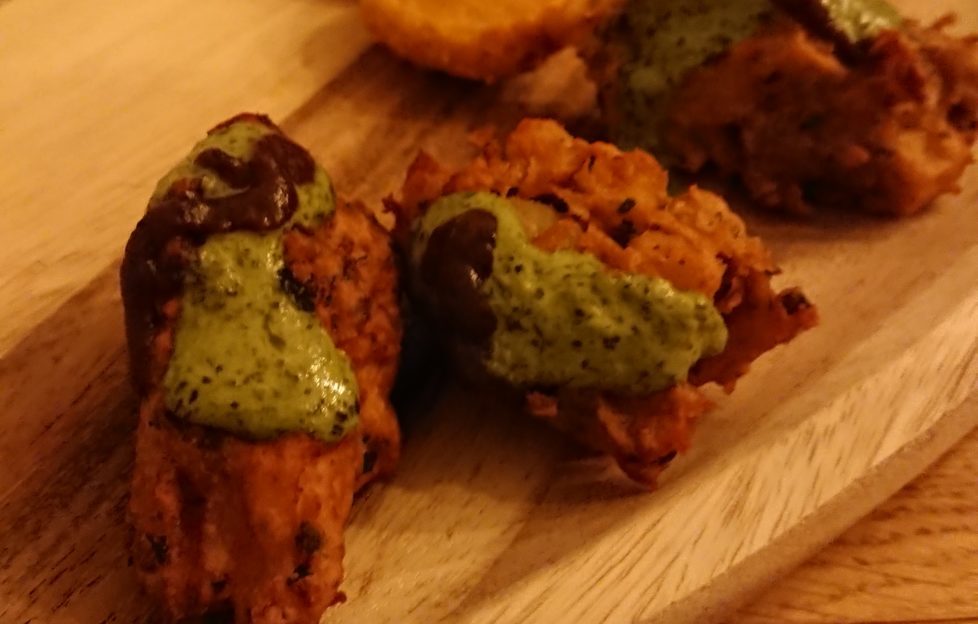 Peter Ranscombe joins celebrity chef Tony Singh at home for a glass or two during a recent supper club.
FOR someone who has made his name in food, it's clear that Tony Singh also knows his wines.
During one of the recent supper clubs at his home in Edinburgh, it struck me that the chef puts just as much effort into his food and wine pairings as he does into the selection of his delicious ingredients.
Today, Singh is best-known as a television chef, starring in series such as A Cook Abroad: Tony Singh's India and The Incredible Spice Men with Cyrus Todiwala, as well as appearing on shows including The Great British Menu and Saturday Kitchen.
Yet I'll always think of him as the driving force behind Oloroso and Roti, two of the restaurants that left the biggest impression on me after I first moved down to Edinburgh.
His latest venture is a supper club, which takes place at his house most weekends.
Supper clubs seem to be as popular as ever, from the truly marvelous Mews House Musings hosted by wine communicator and educator Amelia Singer from Channel 5's The Wine Show through to the Weston Hall supper clubs in Northamptonshire run by food critic William Sitwell.
It sounds like a cliché but, over the course of the evening, Singh and his wife, Bechan, make their guests feel like friends – the banter going on at the giant table in their kitchen-diner could have been between life-long pals instead of paying customers.
Dinner is served
Our evening opened in the bay-windowed sitting room at the front of the house with apple martinis and kir royale cocktails to match canapes of haggis pakoras – with a delicious peppery kick – and cheese and ham bites.
We then headed through into the extension at the rear of the property that houses the envy-inducing open-plan kitchen and dining room – and that's when Singh's first wine pairing of the meal made me sit-up and take notice.
The Abellio Albariño – a dry white wine from Galicia in North-West Spain – matched beautifully with salty serrano ham and olives, with its lemon and savoury apricot flavours giving way to more intense peach on the finish.
Next up was a salty lobster bisque that harmonised with the brown sugar, raisin and nutty sweetness of the appropriately-named Gonzalez Byass Solera 1847 Oloroso sherry, prompting Singh to reminisce about his restaurant of the same name.
Singh's stories are an important element during each evening, with tales ranging from his behind-the-scenes antics on Saturday Kitchen through to his investiture as a Member of the Order of the British Empire (MBE) for his services to the food industry.
Wonderful whites
A trio of whites elevated the food-and-wine matching element of the evening to a whole new level, beginning with the Domaine Wachau Granit Gruner Veltliner, which was one of the highlights for me during Lidl's promotion last winter.
The gruner's crisp acidity, minerality and green apple and lemon flavours were great with a cheese and chard salad, cutting through the nutty and sweet honey mustard dressing.
Hake followed, served with lardons, peas and a sherry vinaigrette, and Singh was bang on trend with his choice of the Waterkloof Circle of Life White – a mix of sauvignon blanc, chenin blanc, semillon and chardonnay – with the South African blend showing how well a textured white can work with bacon and peas as well as fish.
The salmon on the bone served with taramasalata gave diners the chance to indulge in their own bit of food-and-wine matching by trying the dish with the gruner, the South African blend and the albarino, which won out for me, with its acidity cutting through the spices.
Good wine, good causes
My favourite bottle of the night was the 2015 Our Fathers – a shiraz from Australia about which I've previously waxed lyrical on this blog – with the black pepper spiciness in the wine being brought out by the earthiness and peppery touches in a dish of venison, wild mushroom croquet and spinach.
Edinburgh-based master of wine Giles Cooke created Our Fathers as a tribute to his own dad and to raise money for charities including St Columba's Hospice, which was also the cause that Singh supported last year by trekking in the Arctic.
The Our Fathers was also "paired" with pear and gorgonzola, while the meal concluded with a Palazzina Il Cascinone Moscato – a sweet wine from Northern Italy – matched to a pistachio parfait with Indian saffron, with the lemon, pear and pineapple notes in the wine balanced by its twist of refreshing acidity.
In the same way that he combines ingredients from his Scottish and Sikh heritage, Singh has also blended good food, good wine and good company to create a really supper super club.
Read more about Tony Singh's supper club at https://www.scottishfield.co.uk/food-anddrink/eating-out/reviews/tony-singhs-supper-club-is-the-new-place-to-be-on-fridays/