There are wines from California to suit all budgets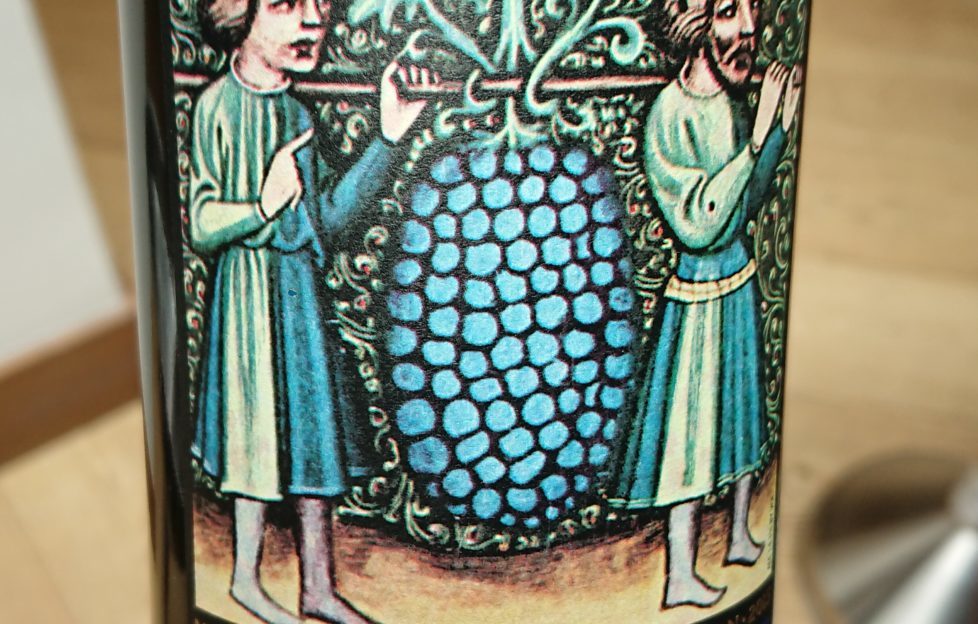 As the Golden State trade tasting rolls into Edinburgh, Peter Ranscombe takes a sneak peak at some of California's premium wines.
CALIFORNIA has a reputation for making expensive wines – but scratch beneath the surface and you can find a range of bottles to suit most budgets.
As I've pointed out before, wines from California don't have to cost the Earth, and Monday's Golden State trade and press tasting in London reminded me of the broad spread available.
The Golden State tasting rolls in Edinburgh for the first time on Wednesday with representatives from Flint Wines, Roberson Wine, Vineyard Cellars and The Wine Treasury showing their wares to restaurants and independent bottle shops.
Here's my selection from Monday's tasting, with a range of prices spread across reds, whites and sparklers:
2016 Smithereens by Skinner White Blend (£27.99, The Wine Treasury)
A blend of Rhone varietals – grenache blanc, viognier, roussane and marsanne – this has concentrated lemon and apricot aromas and flavours, balanced by fresh acidity and a buttery finish. Wines in this style are great accompaniments to food, whether it's a roast chicken on a Sunday or a meaty piece of sautéed white fish during the week.
2015 Leo Steen Wines Saini Vineyard Sauvignon Blanc (equivalent to £24.60, Stannary Street Wine Company)
Chenin blanc may be better known as a Loire or South African variety, but this example from Dry Creek Valley in Sonoma County has a delicious dried apple skin-like texture in the mouth and crisp acidity to match the apple juice flavours. Great on its own, but with enough acidity to stand up to oilier fish or cut through buttery sauces.
2016 Tatomer Steinhugel Riesling (£23, Roberson Wine)
Floral, green apple and lemon sherbet notes on the nose lead into unexpectedly soft and well-integrated acidity on the palate, balanced by more lemon flavours. Its big brother, the 2015 Kick-On Ranch Riesling (£35, Roberson Wine) boasts rounder and riper peach and apricot flavours, but with that same delicious acidity and a tingle of lemon on the finish.
2015 Schramsberg Blanc de Blanc (£24.80, Vineyard Cellars)
I've been obsessed with Schramsberg's sparkling wines since visiting its winery last spring, and the 2015 Blanc de Blanc crackled with the same thrilling acidity as the 2013, with ripe red apple and peach flavours for balance.
2014 Melville Pinot Noir (£45, Vineyard Cellars)
Made in the Santa Rita Hills region, this pinot noir offered a savoury note to accompany its sweet red cherry, vanilla and caramel flavours. It's pretty, it's poised, and it's very well balanced. Keep your eyes peeled for the single vineyard Sandy's and Block M bottles too.
2014 Waterstone Merlot (£22.80, Vineyard Cellars)
Merlot may have taken a kicking and been the butt of countless jokes since being lampooned in 2004 black comedy Sideways, but this example from Waterstone elicits smiles, not giggles, thanks to its rich plum and chocolate flavours and rounded mouthfeel, with its weight boosted by the addition of a tiny, tiny drop of cabernet sauvignon and petite sirah.
2014 Pahlmeyer Napa Valley Proprietary Red (£199, The Wine Treasury)
It's not often that I wax lyrical about really expensive wines, but the great balance in the Pahlmeyer Proprietary Red makes it well worth a few lines. Rich dark chocolate, milk chocolate and vanilla wrap around blackberry and blackcurrant flavours, with a spicy finish to boot.
2015 Kongsgaard Cabernet Sauvignon (£250, Roberson Wine)
It may smell really sweet on the nose – with black cherry, vanilla and chocolate mixed in with the smoke – but it's much, much fresher on the palate, with blackcurrant coming to the fore and a hit of spicy warm cloves.