How one wine firm helps hospitality heroes in the lockdown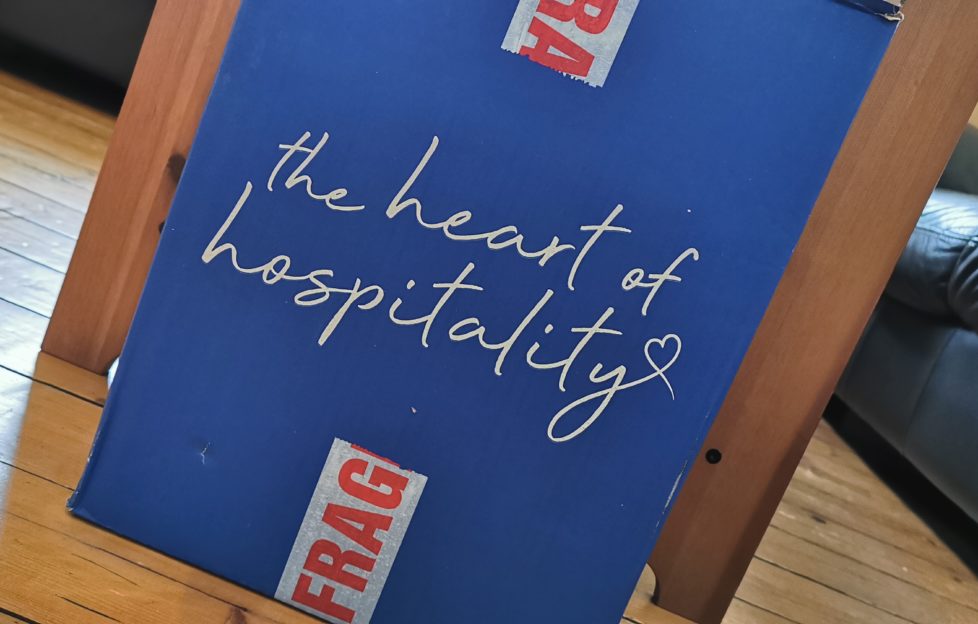 Peter Ranscombe reviews six bottles from Berkmann, a wine wholesaler that's donating cash to help the hospitality trade.
THEY'RE the unsung heroes who make our nights out really special – the waitresses, the waiters, the barmen, the barwomen, and all the other members of the hospitality trade.
They were also some of the first casualties of the Covid-19 lockdown, with pubs, bars, restaurants, hotels and other venues being closed by the governments north and south of the border to slow the spread of the coronavirus, helping hospitals to cope with the impending surge of cases.
Now, the UK's largest family-owned wine wholesaler has launched a scheme to donate cash to the hospitality trade.
Berkmann Wine Cellars will sell wines directly to consumers – that's you and me sitting at home – for the first time in its 56-year history.
The company will hand over 12.5% of the money from sales of the wines to hospitality businesses that sign up to its "Help 4 Hospitality" campaign.
Shoppers can choose which hospitality outlet they want to receive the money or the cash can be donated to two charities, Hospitality Action and The Drinks Trust, which in turn is working with our own drinks charity, The Ben, here in Scotland to provide a relief fund at https://www.drinkstrust.org.uk/cv19-fund
Scottish businesses that have already signed up to the scheme include The Tippling House in Aberdeen, Mono Wine Bar & Restaurant and Tattu in Edinburgh, and the McMillan Hotels chain in the south-west, with the full UK-wide list available at https://www.berkmann.co.uk/news/h4hvouchers/
What's more, consumers who shop on the site receive a 5% discount too.
But are the wines any good? The short answer is – yes.
I always enjoy Berkmann's wines, both at its own tastings and when its bottles turn up at wider generic tastings, like those for Australia or Franciacorta.
Here's my pick of six of the best bottles available at www.berkmann.co.uk/H4Hshop/
Zero-G Grüner Veltliner 2018 (£13.25)
Gruner is one of my go-to wines on restaurant lists – it pairs superbly with a wide variety of dishes thanks to its fresh acidity. This is a no-nonsense introduction to Austria's flagship white grape, with classic green apple and peach on the nose and then more of the same on the palate.
Bisci Verdicchio di Matelica 2018 (£14.26)
It's seafood time. This Italian white has all the lemons – lemon juice, lemon rind and a slice of fresh lemon thrown in for good measure too. It's bright, it's fresh, it's fruity and it's going to swim smashingly alongside fish dishes, as well as scallops or oysters. Great value too at this price.
Bramìto Castello della Sala Chardonnay Umbria 2018 (£23.50)
Made by one of the biggest names in Italian wine, Antinori, this white will appeal to fans of buttery Australian or Californian chardonnays. Peaches and cream and a twist of ripe banana on the nose are joined by ripe melon the palate. A very grown-up creaminess to the mouthfeel too.

Front Row Shiraz Mourvèdre Viognier 2018 (£9.95)
There's a savoury, almost garrigue-like herbal note on the nose, but when it hits your tongue it explodes into those classic South African shiraz burnt meat flavours. The fruit flavours are much darker on the palate than the relatively light colour would suggest. We may not be able to gather at barbecues just now, but bung some bangers and burgers under the grill to serve alongside this Saffa staple.
Belarmino O Mouro Mencía 2018 (£14.26)
When we think of Galacia then it's natural to focus on alabrino, its all-conquering white grape. Mencía has also found a home in North-West Spain and this example is brimming full of raspberry, redcurrant and blackcurrant notes. There's a twist of dark chocolate and a hint of roast meat in the mix too, with enough chewy tannins to wrestle with a steak.
Unico Zelo Truffle Hound Barbera Nebbiolo 2019 (£18.95)
My pick of the reds – Italian duo barbera and nebbiolo have found new digs down under in the Clare Valley, perhaps best known for its rieslings. For me, the fruit flavours felt much riper than they normally do in Northern Italy, with the wine's aromas filling the room with sunny warmth. Red cherry, tarter black cherry, spun sugar, cinnamon and vanilla each come to the fore in turns. It's got a sweet silkiness to it, but it never becomes cloying thanks to its fresh acidity and twist of tannin.
Read more of Peter Ranscombe's blog entries about whisky, wine and other drinks on The Grape & The Grain at https://www.scottishfield.co.uk/grapegrain/