Five of the best from Domaine des Tourelles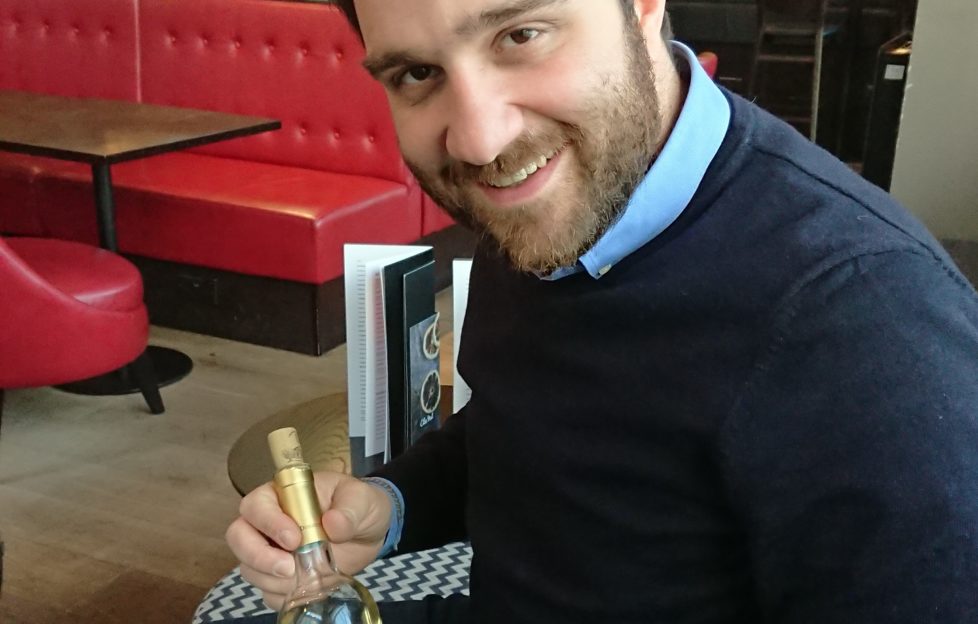 Peter Ranscombe picks his favourite bottles from a Lebanese winery that traces its roots back to 1868.
HAVING grown up in the 1980s, it's hard not to think of Lebanon without remembering the country's long-running civil war.
From the kidnapping of Brian Keenan, John McCarthy and Terry Waite through to "Beirut" becoming a byword for gunfire and explosions, BBC news reports filled our television screens night after night, with many being filed from Damascus in neighbouring Syria.
Now, that situation is reversed, with reports on Syria's conflict often coming from over the border in Lebanon.
Yet, as we were reminded during last year's Lebanese wine tasting with Diana Thompson at Wine Events Scotland, the country's producers have a long history stretching back for decades before the fighting began.
One of those wineries is Domaine des Tourelles, founded by Frenchman François-Eugène Brun in 1868.
"We have the youngest team running the oldest winery," explained winemaker and co-owner Faouzi Issa when we met briefly earlier this month at Hotel du Vin in Edinburgh, during his tour of Scottish restaurants and wine shops.
There's a strong French influence in many parts of the Lebanese wine industry, from the varieties that are grown –including cabernet sauvignon, cinsault and chardonnay – through to the use of oak barrels for ageing.
Yet Issa's wines have a character that's distinctly Lebanese and not French.
That's thanks to the fascinating geography in the country, with many of Issa's grapes coming from vineyards in the famous Bekka valley that sit at 1,000 metres above sea level, some of the highest in the norther hemisphere.
He also has access to some of the oldest vineyards in the valley, including cinsault bush vines dating back more than 70 years.
That combination of altitude to retain fresh acidity and vine-age to give concentrated flavours is apparent in many of the wines in his range…
2017 Domaine des Tourelles Cinsault (£17, Woodwinters)*
My favourite among Issa's wines was his old-vine, high-altitude cinsault, which mixed cranberry and ripe raspberry aromas with light smoke and spun sugar. It's fermented in concrete tanks using wild yeast, which helps retain its crisp acidity. It's pretty, yet powerful.
2013 Domaine des Tourelles Marquis des Beys Red (£22.50, Woodwinters)*
The Marquis des Beys red is a step-up in winemaking, with the 50-50 blend of cabernet sauvignon and syrah spending 18 months in French oak barrels. That complexity is reflected in the red cherry, wood smoke, blackcurrant, vanilla and liquorice on the nose, with milk chocolate and redcurrant joining the flavours on the palate. There's still plenty of acidity, and a rounded body, making this my pick to go with roast lamb.
2015 Domaine des Tourelles Red (£13, St Andrews Wine Company)*
Completing the hat-trick of reds, is the entry-level rouge, which is made from a blend of 40% each of cabernet sauvignon and syrah, with 15% cinsault and a 5% dash of carignan. Lots of deep dark fruit on the nose, with damson, bramble, black cherry and vanilla, which follow through onto the palate to balance the grainy tannins, making this a good food contender too.
2018 Domaine des Tourelles White (£10.70, Great Grog)*
It's not all about red wine in Lebanon, as Domaine des Tourelles shows with the white partner to its red. The 65% viognier in the blend – sitting alongside 20% chardonnay, 10% local grape obeidi, and a 5% drop of muscat d'Alexandria – delivers classic pronounced lemon, apricot and lemon sherbet aromas. What's most impressive is the freshness of the acidity on the palate, with ripe pear notes joining the lemon, green apple and grapefruit flavours, before finishing with a mineral twist.
2018 Domaine des Tourelles Rosé (£10.49, All About Wine)*
The cinsault from the 1,000-metre bush vines makes a reappearance in the rosé, delivering a third of the blend alongside equal portions of syrah and tempranillo. There's a herbal note and a touch of smoke on the nose, and then a soft creamy touch on the palate, with raspberry, strawberry and red cherry, with a twist of more savoury cranberry on the finish.
*Prices and stockists updated: May 2020
Read more of Peter Ranscombe's wine, whisky, gin and beer reviews on his The Grape & The Grain drinks blog at www.scottishfield.co.uk/category/grapegrain/