The Grand Cafe more than lives up to its name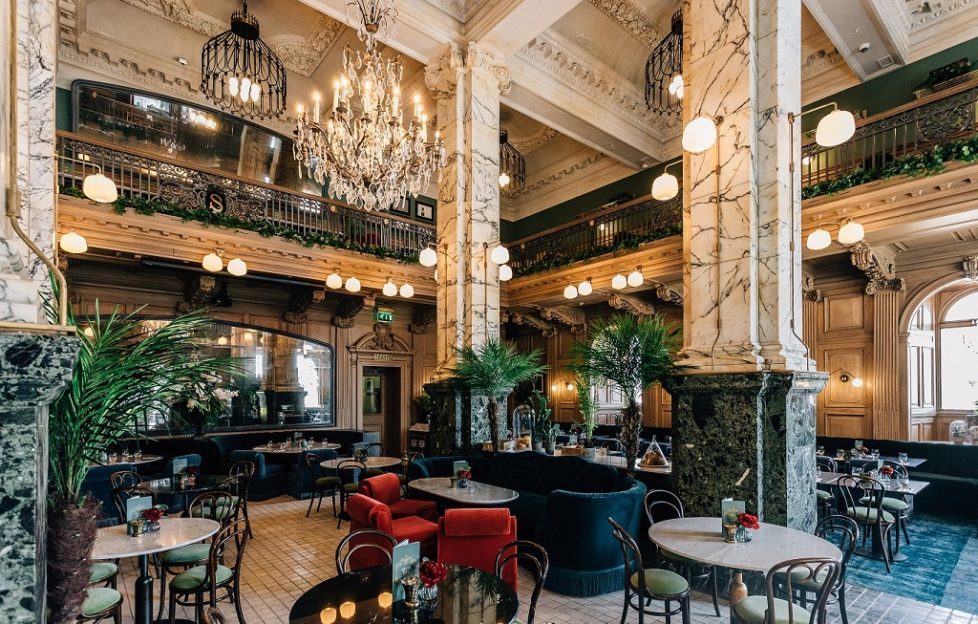 The former home of The Scotsman newspaper on North Bridge is now grand by name as well as by nature.
The décor is reminiscent of continental cafes, rich in marble pillars and period features. The menu encompasses an entire day of dining, from brunch to dinner via lunch, afternoon tea and snacks.
Chef Chris Niven reached the finals of Masterchef: The Professionals in 2017. The Scottish scallops were huge and sweet, paired with venison salami and a burnt apple puree. The Isle of Arran haggis croquettes didn't last long enough for me to acquire even a morsel.
My superfood salad was packed with more virtuous grains and veggies than you could shake a stick at. As tasty as it was I couldn't help casting longing glances at the table next to us who were ooohing and ahhhing over the braised ox cheek and bone marrow cottage pie. The burger was well worth the hefty price tag (£12.95).
To balance my goody two shoes main I plumped for the dessert trio – a superbly creamy chilled vanilla rice pudding, a chocolate and brown butter ganache and a light Earl Grey crème brulee. Heaven for a sweet tooth.
Grand Cafe is achingly beautiful and the food is really, really good. What's not to like?
Grand Cafe, 20 North Bridge, Edinburgh, EH1 1TR.
0131 622 2999