Cucina has dishes that will leave you wanting more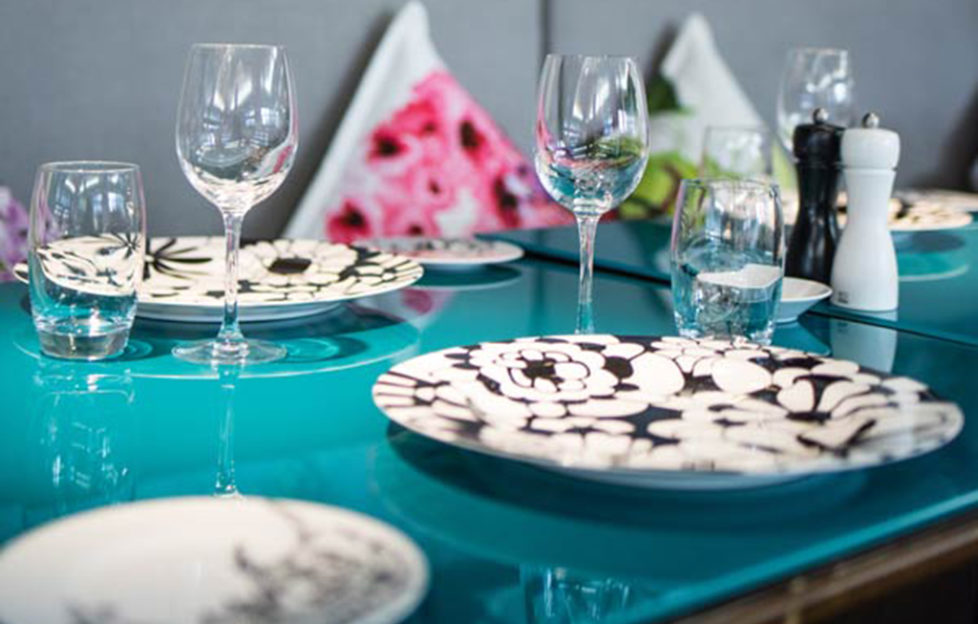 Located just off the Royal Mile, and found within the 5-star Radisson Collection hotel – Cucina is a luxury Scottish brasserie with modern and Italian influences as opposed to its previous focus on fine Italian dining.
My dining partner and I arrived and found ourselves in Epicurean, the stylish and atmospheric hotel bar downstairs. We perused through the extensive cocktail menu and settled on an old fashioned which was an eye watering £12 and a rock rose bramble at a slightly more reasonable £9.
The drinks were delicious however the abundance of ice in the old fashioned meant that the last third of the drink was a little watered down for my partner's liking.
We then headed up stairs and received a welcome glass of prossecco to refresh the palette while we browsed the menu. To start, I opted for the seared dived scallops served with pumpkin salsa, pumpkin puree and samphire smoked bacon crisp. Each scallop was perfectly cooked, full of flavour and complimented beautifully by the savoury puree and salty samphire. It was a dish that had I been at home, would have had me licking the plate.
My partner had the venison tartare which was accompanied by different varieties of pickled mushroom, wild mushroom sorbet and a sourdough crouton. He enjoyed how the sharpness of the mushrooms cut through the strong flavour of the venison so that it wasn't too overpowering. The mushroom sorbet made us think of the experimental cooking style of Heston Blumenthal. It wasn't something that I particularly enjoyed on it's own but my partner assured me it worked well in the context of the venison starter.
For our mains my partner had the rib eye steak which was cooked exactly how he requested (medium rare) and was paired with the classic thick cut chips, slow cooked tomatoes and a garlic flat mushroom. The steak was tender, juicy and did not require a helping hand from a sauce to draw out the beautiful flavour of the meat.
My own main was the pork fillet, pork belly with mini Stornoway black pudding sausage, apple and red endive. Each element of the dish was cooked perfectly, packed with flavour and every time I took a bite of the pork fillet, which was wrapped in Parma harm, I was surprised by just how good it tasted.
The chef explained that the fillet was left for 24 hours to soak in brine prior to cooking, allowing it to remain moist. I am occasionally accused of adding too much salt to my own meals at home and my one concern with this pork dish is that it could perhaps prove a little too salty for someone who isn't so accustomed (or obsessed) with it.
Our desserts were a welcome sweet selection of chocolate mousse, passion fruit chocolate crumb and passion fruit coulis, along with the sticky toffee pudding which was served with butterscotch sauce and vanilla ice cream. The portions were just the right size for having indulged in heavy main dishes and despite the sticky toffee pudding being renowned for its stodgy quality, it was light and didn't leave us requiring a lie down.
The chocolate mousse was particularly well presented with a delicate chocolate leaf balanced on top of a perfect circular scoop. The richness of the dark chocolate along with the sweetness of the passion fruit worked extremely well together.
We opted to have a glass of paired wine with each of our dishes which were all explained eloquently and fully to us by the restaurant manager, and most importantly, were delicious.
Set in a modern and vibrantly coloured space, it's a restaurant that is perfect for couples, a group of friends or even a casual business dinner. With dishes that leave you wanting more, I don't think it will be long before I return.
Cucina, 1 George IV Bridge, Edinburgh EH1 1AD.
0131 240 1666
https://www.radissoncollection.com/en/royalmile-hotel-edinburgh/dining