An easy recipe for an Indian butter chicken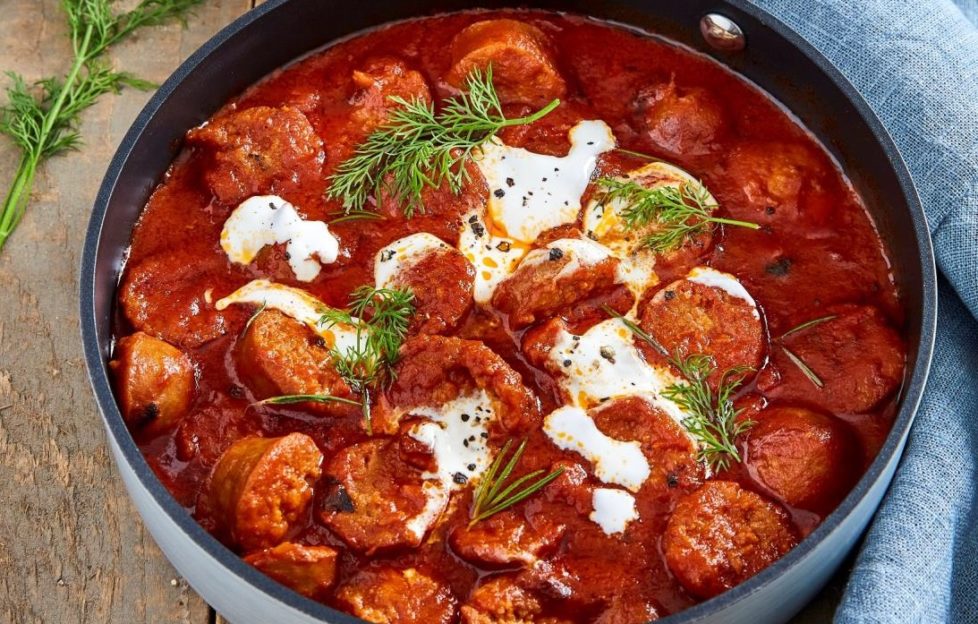 Easy Indian butter chicken (serves six)
500g Mutti passata
3 tablespoons butter
800g chicken breast cutted into bite size pieces
3 cloves garlic minced
1 tablespoon fresh ginger root grated
2 teaspoons curry
1 teaspoon ground turmeric
1 teaspoon cumin
1 teaspoon salt
250ml coconut milk
1 tablespoon fresh mint
1 tablespoon fresh parsley
200g cooked basmati rice
Melt the butter in a large skillet and add the garlic. Cook for 1 minute, add ginger, all the other spices and salt. Cook about 3 minutes. If needed, add a tablespoon of water. Then add the passata and 60ml of water.
Add the chicken thighs and mix well. Cook for about 20 minutes.
Stir in the coconut milk and allow the sauce to reduce a little. Taste and see if you need to add a little bit more salt.
Serve warm over basmati rice with chopped parsley and mint.
Bake the dough 220 celsius for 15 minutes. Then put on top pizza sauce and bake for 10 minutes more.
Recipe © Mutti | https://mutti-parma.com/en/
What's more tasty than a delicious chicken curry dish?.
Courtesy of Mutti, an Italian firm who produce organic tomatoes, we this week present a selection of tasty recipes involving the fruit, and we continue today with a delicious recipe for butter chicken.