New vegan and vegetarian menu at Ivy on the Square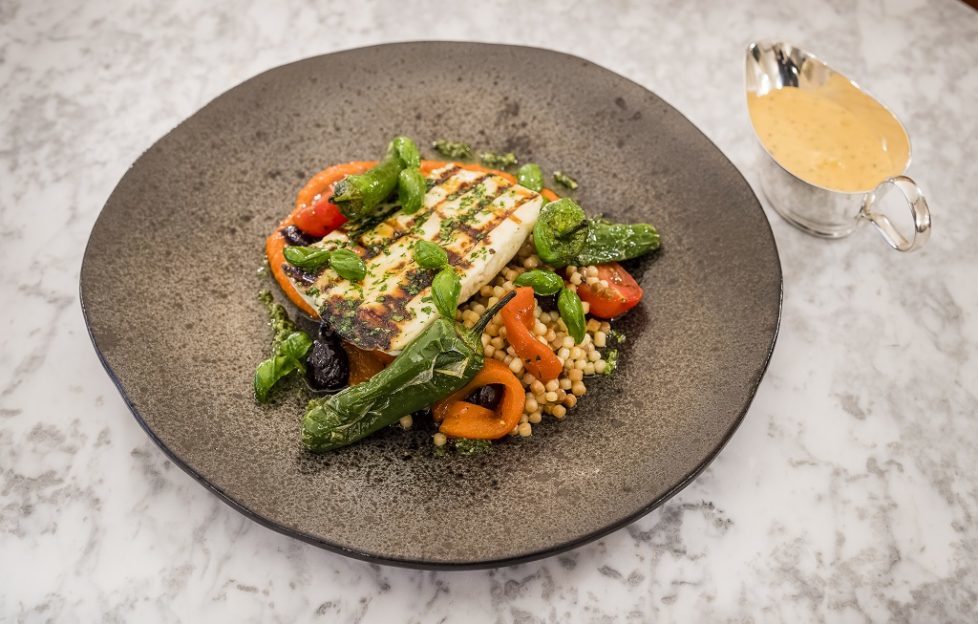 A plush Edinburgh restaurant has announced the launch of its brand new vegetarian and vegan menu.
The Ivy on the Square's theivyedinburgh.com menu features a delectable selection of veggie options, abd the separate menu makes it easy for vegetarian and vegan customers to choose their favourite dishes when dining at the brasserie.
From asparagus with truffle hollandaise to HLT open sandwiches (a halloumi twist on the classic BLT), there's something for everyone. With a mouthwatering selection of snacks, starters, mains, sides and desserts, even meat-eaters will be tempted to try the new menu.
As well as a wide range of vegetarian-friendly dishes, vegans can also enjoy tucking into completely plant-based plates like warm Asian salad with watermelon, pak choi, broccoli and cashew nuts with a sesame, coriander and hoisin sauce, or sweet potato Keralan curry with chickpeas, broccoli and coconut.
The new vegetarian and vegan menu will run alongside The Ivy on the Square's regular a la carte menu, and is available for both lunch and dinner.
The Ivy on the Square is The Ivy Collection's first Scottish restaurant, and has become a firm favourite with locals since opening at St Andrew Square in September 2017.
The vegetarian and vegan menu is available from 11.30am to 11.30pm, Monday to Friday, 4pm to 11.30pm Saturday, and 4pm to 10.30pm on Sunday.