Head chefs work together for unique dining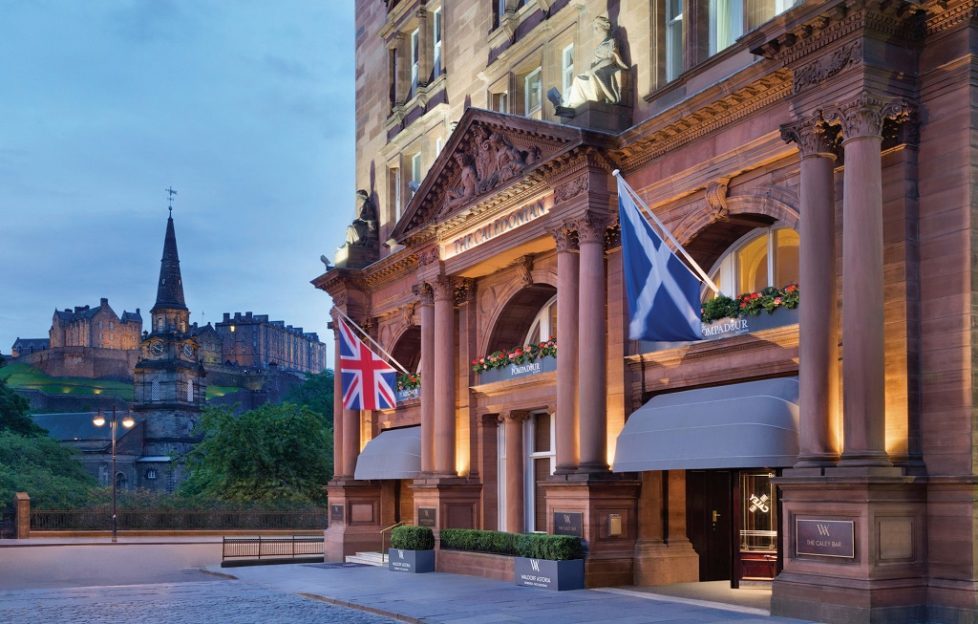 A Scottish hotel is to celebrate autumn with a new dynamic dining experience.
Following the successful dynamic dining experience at the beginning of the summer, Waldorf Astoria Edinburgh – The Caledonian will be holding its second Moveable Food evening on Wednesday, 26 September.
The menu will include a three course dinner with paired wines and welcome cocktails on arrival.
The head chefs across the hotel and Galvin restaurants will be coming together for one special evening to showcase a taste of autumn.
The experience will begin in the famous Peacock Alley once the old station concourse of the former Princes Street station, now a luxurious lounge with stunning red sandstone walls and a striking peacock light feature.
Welcome drinks will include Razzmatazz, a champagne cocktail with a twist on the traditional recipe, as well as Peach French Connection, which combines Amaretto and Martell VS cognac with peach juice and a hint of lemon.
Both the starter and main courses will be served in the private dining rooms of the Galvin Brasserie de Luxe and The Pompadour by Galvin. The dishes have been carefully designed to bring out some of the rich autumn flavours and ingredients on our doorstep –
Starter: Salad of Dingley Dell pork with potato and horseradish;
Main: Pan roast cod, broccoli couscous, smoked cauliflower, yellow chantarelles and chicken jus.
The evening will conclude on a sweet note with dessert in the Caley Bar, rich white chocolate and raspberry macarons, combined with mini hazelnut financiers along with blueberry and lemon cones, followed by a whisky masterclass.
Dale MacPhee, general manager at the Waldorf Astoria Edinburgh – The Caledonian said: 'This is a unique evening that brings our talented head chefs together to deliver an innovative culinary experience.
'It is a fun and memorable night offering guests the chance to experiment and try the different dining environments at the Waldorf Astoria, as well as the individual styles of the chefs too.'
The dinner will be held on Wednesday 26 September at 6.30pm. Costing £50 per person, tickets for this exclusive event are limited and can be purchased HERE.