Wine to Dine – August 2018 – Venison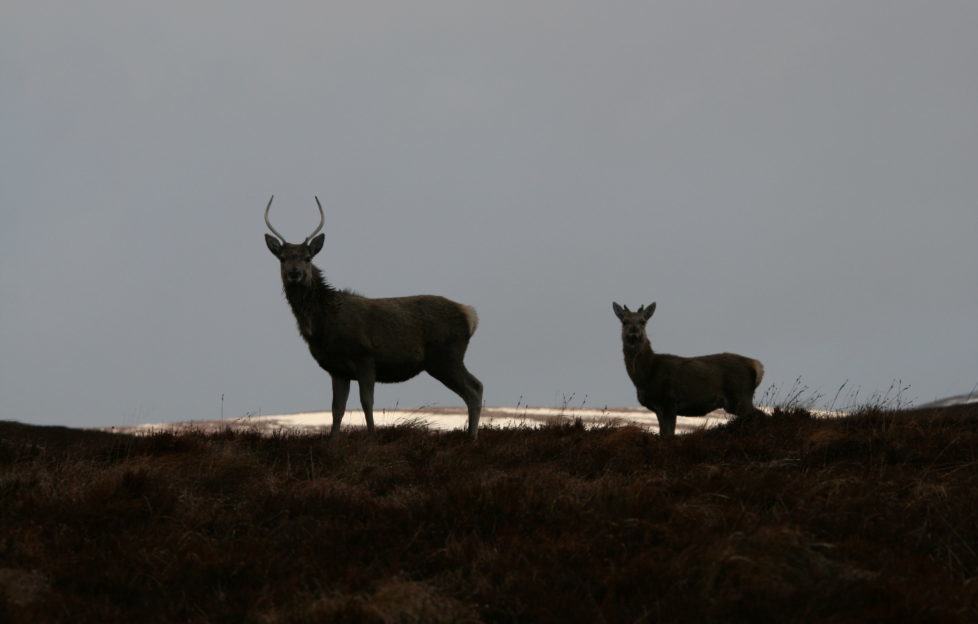 Drinks writer Peter Ranscombe picks five wines to pair with venison.
FEW meats scream "Scotland" in the same way as venison; whether it's the wild red deer roaming the mountainsides on either side of the A9 while driving home to the Highlands, or the farmed animals in Fife and beyond, our nation is blessed with a wide variety of venison, will all its associated textures and flavours.
That's why it was so exciting to see venison as the star ingredient in the August issue of Scottish Field magazine and to select some wines to pair with this delicious meat.
My favourite venison dish is still a melt-in-the-mouth loin that I sampled at Dornoch Castle Hotel while writing for The Scotsman newspaper's magazine, closely followed by a sensational stew cooked by a countryside ranger near Braemar.
Whichever cut of venison you choose, these wines should point you in the right direction for tasting pairings.
Cave de Tain Le Grand Classique Crozes Hermitage, 2015
Waitrose
£11.99 until 10 July then £15.99
Venison and syrah from the Northern Rhone are a match made in gamey heaven. This wine has enough well-integrated tannin – the substance found in tea that makes you suck in your cheeks due to its dryness – to help break down the venison, while its blackberry and dark plum flavours offer a juicy balance. It's made by Cave de Tain, a thoroughly-modern co-operative, which was one of my highlights during a visit to the Crozes-Hermitage area of the Rhone last year.
Kayra Öküzgözü, 2013
Vino Wines
£14.95
Many of Turkey's native grapes have the tannins to work well with richer meats. "Öküzgözü" – or "Och-coo-go-zoo" in my world of awful pronunciations – may not trip off the tongue, but the port-like aromas and flavours of red cherry and ripe raspberry will get the taste buds going. "The Turks like their tannins" was one of my take-home messages after visiting wine company Kayra back in May, and this wine certainly has that drying sensation to work well with meat, but it's well balanced by fresh acidity and those fruity notes, accompanied by vanilla and cinnamon.
GB Burlotto Barbera d'Alba, 2016
The Wine Society
£16
This wine's chocolate notes will bring out venison's sweeter side. The Wine Society – which can be joined for a one-off payment – has a very strong Italian list and so it was hard to choose between the wines at its recent spring tasting, but the Barbera won the day for me thanks to its blackcurrant and blackberry flavours, its grippy yet manageable tannins, and its tingle of fresh acidity. It's worth exploring other wines to go with venison from the north of Italy, including big names like Barolo and Brunello di'Montalcino.
Dona Paula 1100, 2016
Morrisons
£16
Grown-up malbec, with a splash of syrah and cabernet sauvignon to add venison-enhancing structure. It was the freshness of this wine that really struck me – malbec and malbec blends can sometimes be a bit flabby and dull, but this bottle uses grapes grown at 1,100 metres above sea level. Those high vineyards get warm days and cool nights, which mean their grapes develop the classic malbec ripe and fruity blackcurrant and raspberry flavours, but also retain their acidity.
Carter Margaret River Cabernet Sauvignon, 2016
Henderson Wines
£25
A real treat from Edinburgh-based winemaker Ryan Carter, made on his family's estate in Australia. Margaret River is famous for its cabernet sauvignon and Carter's red has a touch of magic about it – not only is it approachable now thanks to its bramble, blackcurrant, milk chocolate and vanilla flavours, but it also has potential to age through its well-integrated tannins and kick of acidity. I'd love to see this wine again in five years' time to see how it's developed. Look out for Carter's chardonnay too.