Under the bridge: inside London's newest winery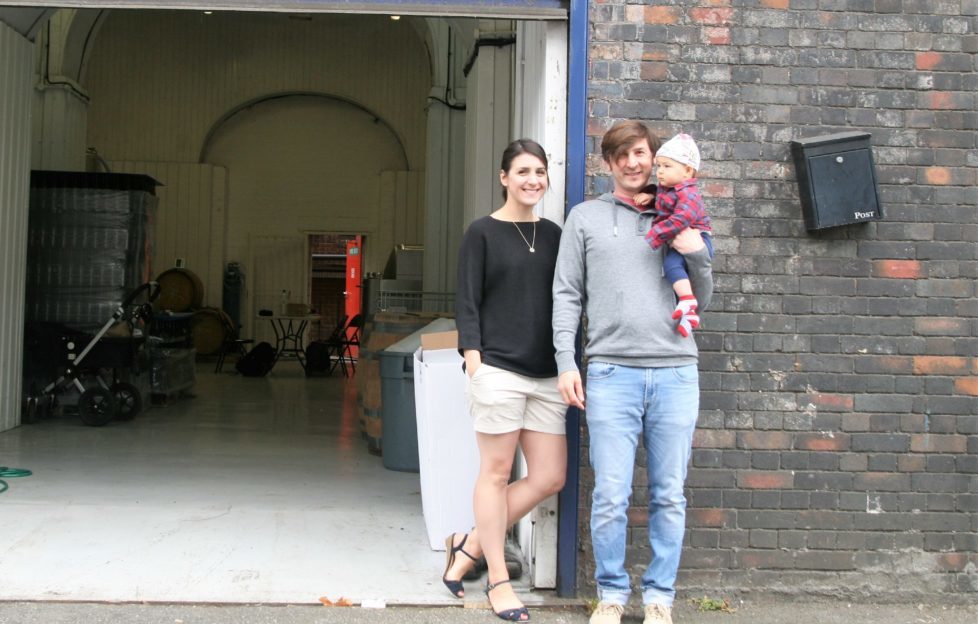 Peter Ranscombe visits Blackbook winery in Battersea to find out how English grapes are being turned into high-quality wines in the most urban of settings.
DURING my travels for Scottish Field, I've tasted wines on the hillsides of California and France, Romania and Turkey, but never under a railway arch in Battersea – until now.
Welcome to Blackbook, the latest addition to the urban winery scene, joining the ranks of London Cru in Earl's Court and Renegade in Bethnal Green.
As winemaker Sergio Verrillo pours a tasting sample of his first wine, a Southern service thunders overhead, adding to the atmosphere.
It's hard to beat the experience of tasting wines in the place they were made, surrounded by the wooden barrels and the stainless-steel tanks in which the grape juice was turned into vino.
Visitors will soon be able to enjoy the pleasure for themselves as Sergio is preparing to welcome guests on tours around the winery in August.
As well as explaining how he makes wine, Sergio will also be telling tourists and locals alike about how grapes are grown in England and Wales.
English wine is a subject on which he's extremely knowledgeable; his research project was at Greyfriars vineyard in Surrey while he was studying for his winemaking and grape growing degree at Plumpton College in Sussex.
He built up his experience working during harvests at a host of famous vineyards and wineries throughout the world – including Flowers in the United States and Ata Rangi in New Zealand – and the skills he's learned are clearly on display in his wines.
His 2017 Blackbook Rosé (£17.50, blackbookwinery.com) is beautifully textured – pink wines can so often be wishy-washy, but Sergio's has concentrated aromas of raspberry, strawberry leaf and stalky notes on the nose, leading into more strawberry and raspberry on the palate to balance the acidity, along with a savoury edge that would work well with food and which explains why the wine has won listings in London restaurants such as Brunswick House, Chez Bruce and The Glasshouse.
Tank samples
The pinot noir grapes used to make the pink wine come from the Clayhill vineyard in Essex, which also supplied the fruit for its red twin, due to be released in September.
A tank sample of the 2017 Blackbook Pinot Noir revealed more of the same raspberry, stalky and savoury notes on the nose, but this time joined by deeper blackcurrant aromas.
Sergio feels the wine isn't perhaps as concentrated as he would have liked, but I thought there was still plenty of fruit to balance the acidity, creating a fresh wine that I'd love to sample with food.
The elegance of the pinot noir was also present in a tank sample of the 2017 Blackbook Chardonnay, which was Sergio's favourite out of the four wines he created during his maiden year.
The classic cool-climate chardonnay characteristics were all present and correct, with fresh acidity and hints of smoke on the nose from the large-format new oak barrels.
Again though, it was the balance in the chardonnay that really struck me; plenty of attractive apricot and melon notes – as opposed to the common, one-dimensional green apple flavours – were present to tame the acidity.
While tasting the wines with Sergio and his wife, Lynsey, who was born in Aberdeenshire and grew up in Edinburgh –  while their baby son, Hamish, looked on in bemusement – it was clear that he has picked up some great techniques, especially while working in Burgundy.
I'll be fascinated to see how his first fizz turns out, once his sparkling seyval blanc – a lesser-known white grape that's been blended with a splash of chardonnay – is ready to sample.