These pizza and wine pairings will tantalise your taste buds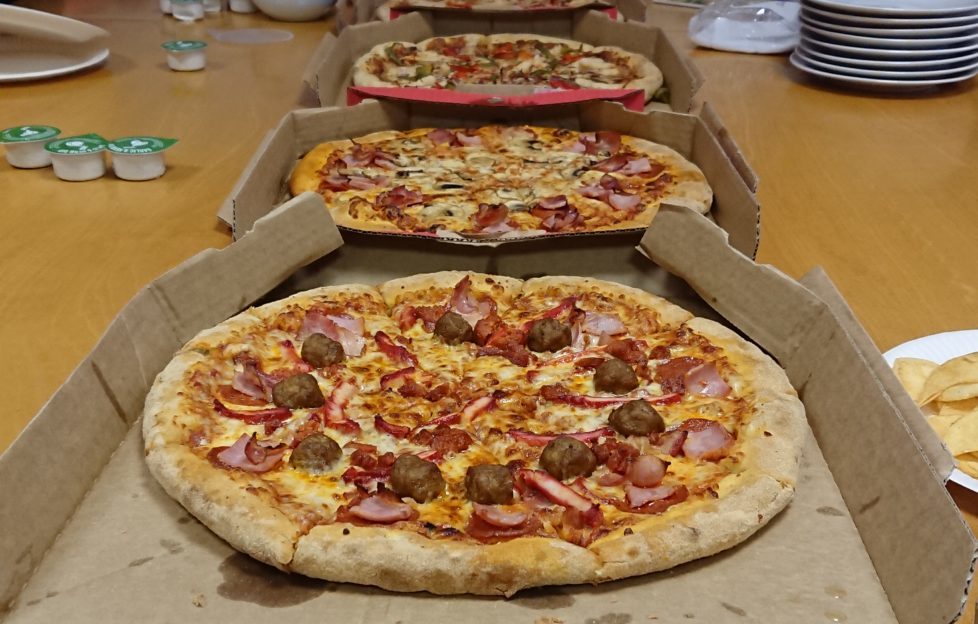 Peter Ranscombe ropes in his Scottish Field colleagues to solve a pizza and wine matching mystery.
THINK pizza, think beer: whether it's through cheesy American sitcoms or recommendations from Italians, beer and pizza are inextricably linked in many enthusiasts' minds.
But what about wine? Which wines pair best with a doughy base or a crispy crust?
Armed with a selection of bottles and a "pizza train" laid out on the table, the staff at Scottish Field set out to solve the mystery.
And the results may surprise you: fizzy wines proved to be the most popular on the night.
Perhaps that shouldn't come as such a shock though – after all, sparkling wine has the same freshness and crisp acidity that makes beer and pizza such a good match.
The most-popular pairing was the San Leo Rosato (£10.99. Waitrose), a pink fizz made in the Veneto region of Italy where Prosecco is produced, but using the Nerello Mascalese Glera grape, and packed full of strawberry and raspberry flavours, with a savoury metallic edge to it and plenty of excitable bubbles.
Pizzas topped with pepperoni and ham seemed to go down especially well with the San Leo, showing once again how well a crisp rosé matches to charcuterie.
The 2016 La Gioiosa Prosecco Superiore Millesimato (£9.99 until 17 April then £13.49, Waitrose) is a real crowd-pleaser, whether among wine buffs or pizza addicts, and it delivered in spades, with its fresh green apple and more rounded pear flavours.
Red wine, red sauce
It wasn't all about the sparklers though; the reds provided lots of food for thought too.
The star was the 2015 Chianti Classico Barone Ricasoli (£8.99 until 17 April then £11.99, Waitrose), with its vanilla, cinnamon and clove notes all really well-integrated into the intense and rounded red cherry fruit.
With the Chianti on such good form, the 2015 Araldica Barbera D'Asti Superiore (£8.99 Waitrose) sadly didn't get a look in, which is a shame as its acidity cut through tomato-y toppings and its smoky dryness and cranberry, redcurrant and ripe strawberry flavours were singing.
Surprisingly, the more full-bodied reds proved popular too.
The lush red cherry, milk chocolate and sweet spice flavours of the 2015 Cantina di Negrar Amarone della Valpolicella Classico (£14.99 until 17 April then £19.99, Waitrose) worked a treat, with the combination of sweetness and firmer tannins appealing to many.
Hailing from Pugila in the heel of Italy's boot, the 2016 Paolo Leo Primitivo di Manduria (£7.99 until 17 April then £10.99) was another crowd-pleaser thanks to its black cherry, chocolate and vanilla flavours, coupled with its rich mouthfeel and fresh acid kick, cutting through a variety of toppings from baked vegetables through to BBQ chicken.
And after the pizza boxes were cleared away and the glasses were drained? A ten-pin bowling showdown was on the cards.
Even though beer was back in the driving seat at the bowling alley, a bottle of fizz will be high on the list of priorities the next time the takeaway pizza is delivered.