Six of the best from the new Wine Line Glasgow website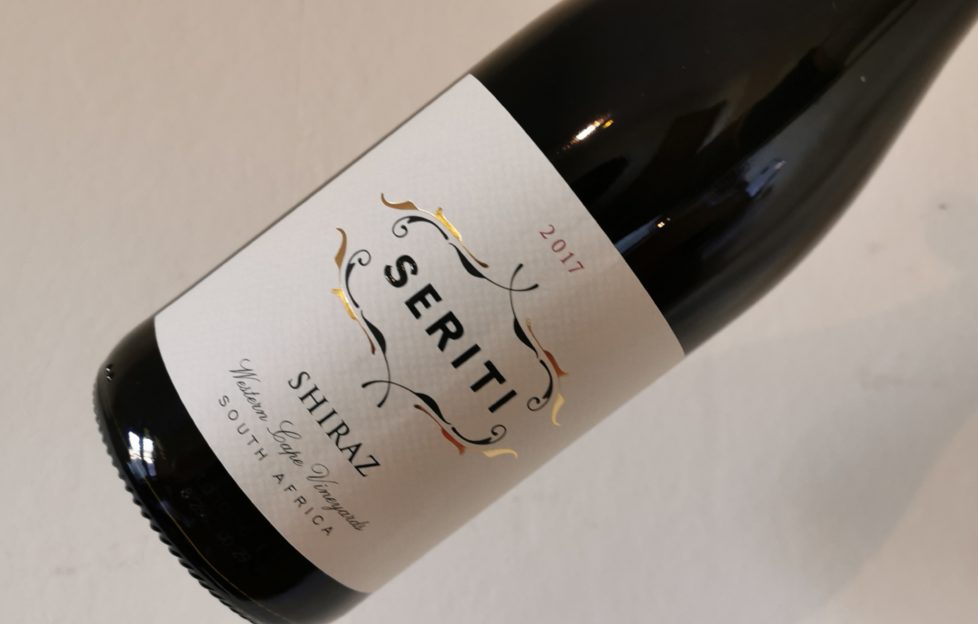 Making the Covid-19 switch from wholesale into retail gives consumers access to Alexander Wines' exciting selection, says Peter Ranscombe.
AS A business journalist as well as a wine writer, one of the most encouraging sights during the coronavirus lockdown has come from the drinks companies that have adapted to the changing landscape.
Diana Thompson at Wine Events Scotland was one of the first to change gears, taking her tastings online.
Another early adopter was Alexander Wines, the Glasgow-based wholesaler that supplies wines to restaurants, hotels and other on-trade premises.
On the same day that the UK and Scottish governments introduced the lockdown, an email landed in contacts' inboxes announcing a new era for the firm.
The company has always sold wine directly to private clients, but now it's gone a step further and opened Wine Line Glasgow, its online retail arm, selling bottles straight to consumers like you and me.
Fellow Glasgow-based distributor Inverarity Morton has also moved into retail, as has family-owned Berkmann, which is donating 12.5% from its sales to the hospitality industry relief fund.
I've always enjoyed Alexander Wines' range, especially its organic and biodynamic bottles.
Those credentials were enhanced last year when the company signed a deal to sell the wares of fellow importer The Wine Rascals to its Scottish clients.
A similar deal with Awin Barratt Siegel (ABS) had already expanded the range to include awesome Australian examples from Casa Freschi, Lobethal Road and Payten & Jones, as well as German bottles ranging from famous names like Dr Loosen and Villa Wolf through to Louis Guntrum and Walt.
While some of Alexander Wines' wares are already available from the independent bottles shops it supplies, it's a real treat to gain wider access to its selection.
The company's Easter mixed case is a great example of what's available and great value for money at £50 for six bottles.
I'm always a bit wary when mixed cases land at that price point, but I knew I could trust Alexander Wines' selection and it didn't let me down…
Chateau Billot Sauvignon Blanc Semillon (£9.25)
One of the reasons that Alexander Wines has been able to pull together this high-quality yet competitively-priced case is that it's focused on lesser-known regions. Forget John Nettles' Jersey detective in the eponymous television series; Bergerac is a wine region further up the Dordogne River from Bordeaux. Its whites share the same blend of sauvignon blanc and semillon, with this example centring on fresh elderflower and green pepper aromas and flavours, with tonnes of concentrated fruit to balance the zingy acidity.
Cielo Gargenega Chardonnay (£7.50)
Less recognisable grape varieties are often another route to delivering good value. Gargenga is a blending workhorse, often seen bulking out even some pinot grigio from Italy's Veneto region. Here, it's paired with the more familiar chardonnay and the result is pear and floral notes on the nose, leading into green apple and lemon alongside the pear on the palate. Simple and straightforward, it's an ideal midweek lockdown wine, with the apple following through all the way to the end of the surprisingly-long finish.
La Escapada Cava (£9.70)
Poor old cava – Spain's flagship sparkling wine – has fallen victim to the all-conquering march of prosecco. Yet that means there are bargains to be had, such as this sophisticated bottle for under a tenner. Lots of lively bubbles bridge the route from the grapefruit and savoury lemon rind notes on the nose to the fruitier palate, with baked apple and fresh bread. Those baked apple flavours are joined by a sprinkling of cinnamon on the long finish.
La Voluta Grande Pinot Grigio Rosé (£6.95)
You know what you're getting with this wine when you smell the strawberry and cream aromas on the nose. There's a touch of tangerine joining on the palate too, helping to balance the fresh acidity. Easy going and undemanding. As well as leaving the juice in contact with the pink-tinged skins to take on some of their colour, a 15% dash of black pinot noir grapes are also added to the blend to give this pinot grigio its pink hue.
Homenaje Tinto
Navarra may not be as famous as its near neighbour, Rioja, but that means keen-eyed consumers and suppliers can find some real bargains, like this blend of cabernet sauvignon and tempranillo. I loved the warm and attractive aromas, full of blackberry, raspberry and sweet cinnamon spice. Although its not obvious from producer Familia Belasco's technical sheets, I suspect the fresh acidity in the wine comes from higher vineyard sites, where cooler temperatures at night help the grapes to retain their freshness. On the palate, the red fruit flavours come to the fore, with enough tannin to take on roast beef.
Seriti Shiraz (£7.95)
I get a wee bit nervous sampling South African shiraz or syrah around this price point because there's always the danger we're going to leap like a springbok into burnt meat or – worse – burnt rubber territory. But this wine reminded me never to judge a book by its cover; it was one of the best in the box, with red cherry, vanilla and very light barbecue notes on the nose, and sweet and lush black fruit on the palate. The touch of barbecue flavour on the finish was really enjoyable – when we get released after lockdown then this is going on my summer barbecue wine list.
Read more of Peter Ranscombe's blog entries about whisky, wine and other drinks on The Grape & The Grain at https://www.scottishfield.co.uk/grapegrain/