Made From Grapes: It's time to subscribe to sustainability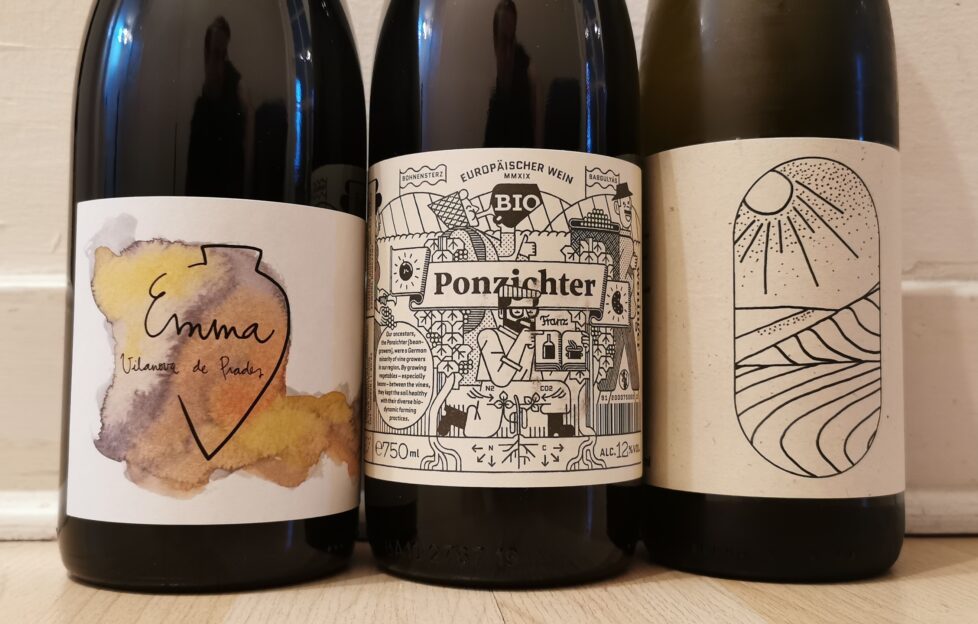 Made From Grapes, the wine shop in Glasgow, has launched a monthly subscription service with some very special bottles, writes Peter Ranscombe.
THERE'S a phrase on one of the bottles from Made For Grapes that really caught my eye: "Grapes from healthy vineyards – cultivated by real farmers".
It's a mantra that could apply equally to any of the wines chosen by Séverine Sloboda, the French sommelier turned Glasgow wine merchant.
Since founding her import business, Sevslo Wine, in 2019, Sloboda has focused on small growers who make wines with minimal intervention.
Her choices have always impressed me, whether it was bringing restaurant-quality bottles to the public during lockdown, or matching wine to game.
For her latest venture, Sloboda has teamed up with Liam Hanlon to open Made From Grapes, their wine shop in Glasgow.
As well as its premises in the Southside, Made From Grapes has also launched a monthly subscription service, offering three (£50) or six (£120) bottles each month, along with a "cult" trio of "rare gems" (£95).
Knowing how much Scottish Field readers love their wine clubs and subscriptions – both from previous surveys and from speaking to you at events – I couldn't resist taking a peek at the three bottles inside April's case…
Kamptal Kollektiv White 2020
First up was the bottle sporting that stand-out phrase about healthy vineyards and real farmers. Kamptal Kollektiv was set up to support family-run small farms in Austria's Kamptal region and help to make their old vineyards viable financially. Judging by this white blend, these are vines that are worth saving, and they're being converted to organic farming to boot. It smells of the most gorgeous apple crumble, with red apple, cinnamon, oats, and a dash of cream. The rich yet fresh fruit is more complex on the palate – straying from gruner veltliner's red apple and apricot into more savoury lemon rind and a deeper digestive biscuit note – but it's the texture that's most impressive, with a silky mouthfeel balanced by fresh acidity. Much weightier and more satisfying than its 12% alcohol by volume (ABV) suggests.
Franz Weninger Ponzichter 2019
"Ponzichter" were German farmers who grew beans in between their rows of vines in this part of Hungary – a technique that smart grape growers are now readopting around the world to improve the health of their soil. The pinot noir in this organic blend gives this wine its pale red colour, while the zweigelt brings a warm fur aroma alongside the mix of red and black cherries, plus a fresher note, like bramble bushes after a rain shower. Tangy acidity and soft tannins make this a "smashable" wine – according to the mordern lingo – meaning it can be enjoyed without food. The blackcurrant and black cherry come to the fore on the palate.
Vega Aixala Emma Vilanova de Prades 2018
Of the three bottles in April's case, Emma is the one with a nose that's closest to what's become known as "natural wine", with notes of wet dog. Most of those soon blow off after a wee bit of swirling in the glass to reveal a mix of red apple, blackcurrant, and light wood smoke. The acidity is mouth-wateringly high for a red wine and its chalky tannins are well-integrated. Yet it's this high-altitude Spanish red's fresh structure that allows its impressive minerality to shine through. It's rocky, it's dusty, yet it's très fruity. Tonnes of red apple, with raspberry, and a blackcurrant undertones, plus a sprinkling of sweeter cinnamon on the finish. More body and heft than its 12.5% ABV indicates too. I'd scribbed "grenache?" in my tasting notes, so I was relieved to see garnacha was indeed in the blend, alongside carinyena (also known as carignan), marselan, cabernet sauvignon, and syrah.
Read more of Peter's spirits, wine, and beer reviews on his blog, The Grape & The Grain