Leith's own Champagne, port, and sherry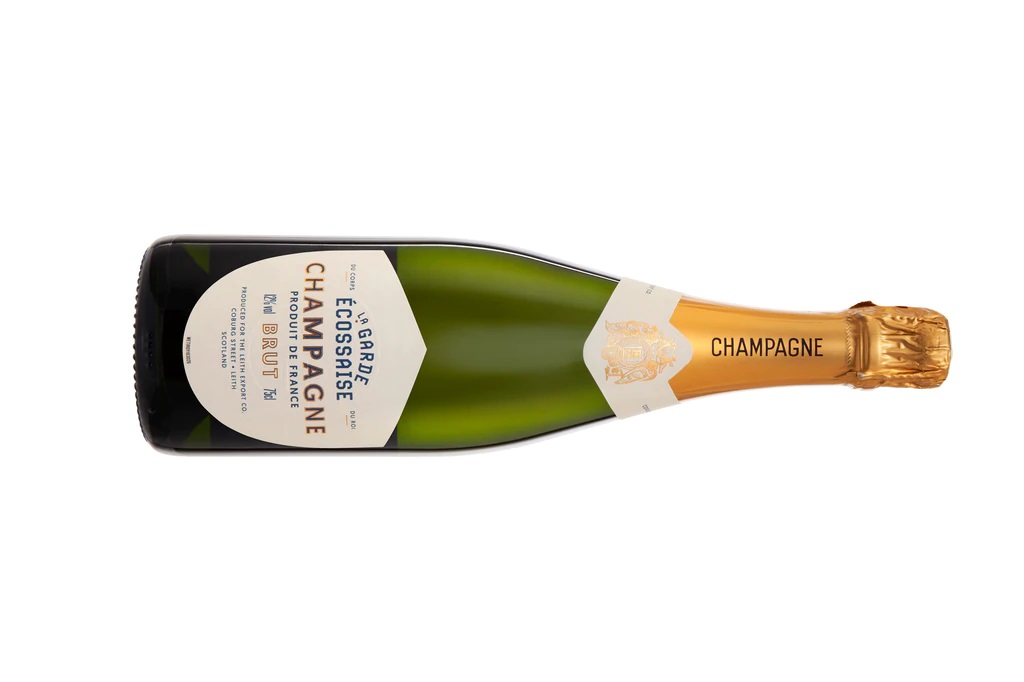 Forget gin and whisky for a moment – it's Port of Leith's Champagne, port, and sherry that are the real stars, writes Peter Ranscombe.
THERE'S a lot going in Leith.
Not only is Port of Leith Distillery's vertical whisky factory taking shape next to Ocean Terminal and the Royal Yacht Britannia, but the company's sister brand, Lind & Lime, has opened its expanded gin distillery on Coburg Street.
Last week's launch highlighed the versatility of its gin, from its use in a classic gimlet through to its pairing with tawny port, Earl Grey tea, fennel, juniper, and lime in the "tower street spritz", a cocktail created for the party by Edinburgh bar Lady Libertine.
Yet, away from the headline-grabbing gin in its elegant bottle, and the looming launch of its whisky distillery, the company has also been expanding its range of drinks.
Slowly but surely, the business' retail arm, The Leith Export Company, has been building a selection of bottles from overseas.
Its first venture, an oloroso sherry, was launched alongside Lind & Lime gin back in 2018, and was followed by a tawny port, and even a limited-edition white port last year.
Whisky distillers have long used sherry casks for ageing their spirit, with port becoming a popular option for "finishing" – the final few months of the process – and so the choices are quite natural.
What's different is that Leith Export Company is signalling its intent to move into still and sparkling wines too, with its La Garde Ecossaise Champagne stealing the show at last week's distillery launch.
The Champagne was selected by master of wine Emma Dawson, with the firm snapping up 6,000 bottles.
It's named after the Scottish soldiers – "les gardes Écossaises" – who guarded the French monarch during the 15th century.
Keep your eyes peeled for more bottles to follow – red, white, and rosés wines are on their way, along with a blended whisky, vatted at the new gin distillery.
Tasting notes
La Garde Ecossaise Champagne (£35, Leith Export Co)
Made by Champagne house Martel using a blend of 46% pinot noir, 37% pinot meunier, and 17% chardonnay, with 10 grams per litre of sugar. On the nose, it's got an attractive mix of red apple, peach, and sweet brown sugar. Fresher green apple takes over on the palate, with toasty notes, and more savoury lemon rind on the finish. It's complex when compared with the big brands orbiting at this price point.
Port of Leith Tawny Port (£19)
Don't balk at paying £19 for a tawny port when the supermarket shelves are lined with so many sub-£10 bottles – this is a whole other level, and worth every penny. Aromas of red cherry, raspberry, spun sugar, caramel, and orange peel hint at the complexity that awaits on the palate. It's much drier and more textured than the fruity nose suggests, with a twist of tannin to balance the raspberry jam, milk chocolate, caramel, and spun sugar flavours. Surprisingly grown-up.
Port of Leith Oloroso Sherry (£19)
Molasses, brown sugar, and walnut on the nose, with bright acidity balanced by more of the sweet brown sugar on the palate. The sherry even inspired fellow Leith artisan East Coast Cured to produce a piece of black garlic and oloroso sherry charcuterie, which was on show at the gin distillery's opening event. Keep your eyes peeled for that delicious morsel going on general release too.
Read more of Peter's wine, beer, and spirits reviews on his drinks blog, The Grape & The Grain.