Glasgow has itself a Moët little Christmas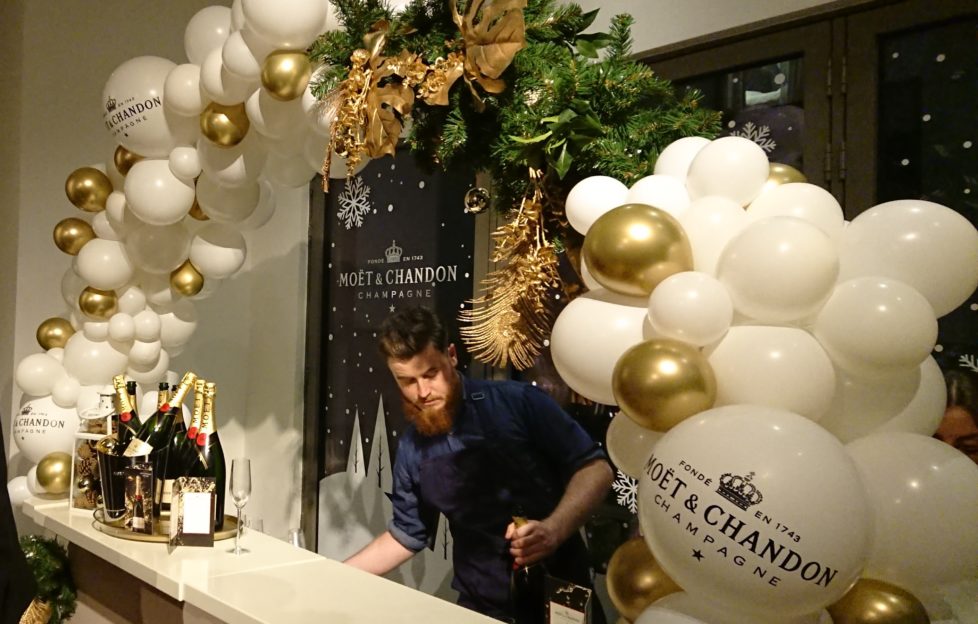 A new Moët & Chandon cocktail tastes just peachy in the Dear Green Place, as Peter Ranscombe discovers.
IT MIGHT not be fashionable among wine writers to say it, but I do enjoy a glass of Moët.
Don't get me wrong – I'm a big fan of grower Champagnes, the sparkling wines made by farmers outside the supply chain for the big brands.
And I'll bang the drum whenever I can for crémants – French fizz made using the same technique as Champagne but in other regions and at a fraction of the price.
Yet there are times – particularly when Christmas rolls round – that a glass of Moët & Chandon just hits the spot.
Friday was one of those nights as Moët launched its festive Champagne bar at the Kimpton Blythswood Square Hotel in Glasgow.
I blame my mother; Champagne was a rare treat growing up and Moët was her preferred marque, especially if it was pink.
In contrast to last Easter's visit by the Moët truck, when rosé fizz was indeed the order of the day, Friday night's festivities focused on the white Moët & Chandon Brut Imperial (£9.95 a glass, £59 a bottle, £130 a magnum), which sang with crisp acidity, balanced by peach, apricot and lemon flavours.
Cocktail for Christmas
It was those stone fruits that were also being picked out in a new cocktail being offered at the bar this winter in the form of Fairytale of New York (£9).
Boasting "Solerno blood orange liqueur and orange and clove syrup topped with Moët, and garnished with Moët-branded orange peel", the warmth of the cloves and the richness of the liqueur helped to round out the texture of the wine in the mouth, in the same way that adding mango puree changes the feeling of orange juice.
Emphasising the peach flavours instead of the lemon notes was a creative and enjoyable choice for the cocktail.
While Moët may have been out of reach when I was a journalism student training in Glasgow, the fairytale did bring back happy memories of a guilty pleasure – Archers peach schnapps mixed with orange juice.
Perhaps a slightly classier option nowadays would be the Blythswood's Champagne afternoon teas, which run daily from noon to 5pm until 30 December.
Afternoon tea includes the classic "finger sandwiches, scones served warm with clotted cream, sweet pastries and freshly baked cakes", and comes with a glass of the Brut Imperial (£46 per person) or the Moët & Chandon Rosé Imperial (£47.75 per person).
Read more of Peter Ranscombe's blog entries on The Grape & The Grain at https://www.scottishfield.co.uk/grapegrain/