Fizz Feast hits new heights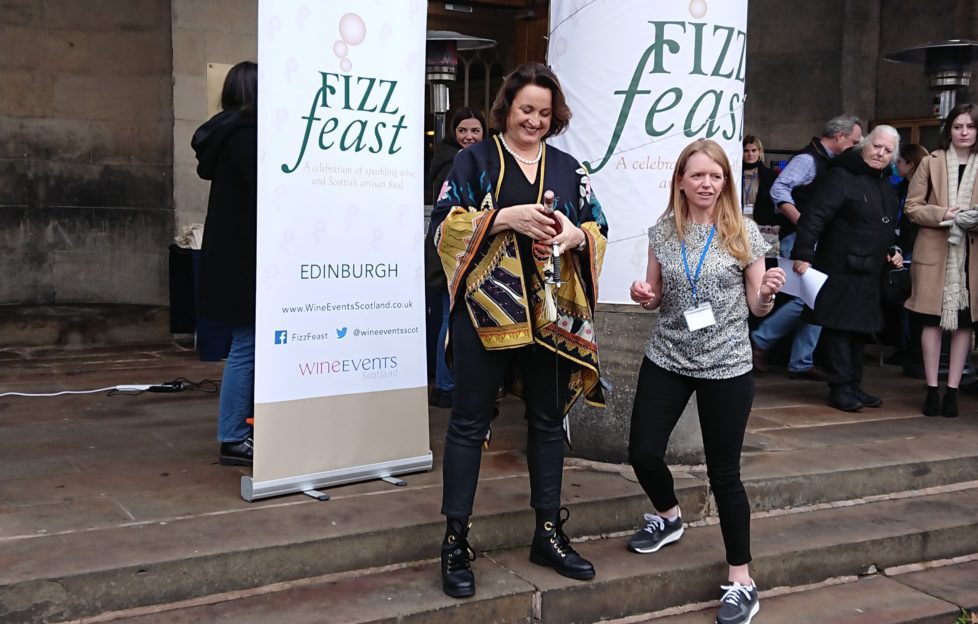 Missed this month's Fizz Feast in Edinburgh? Peter Ranscombe selects six sensational sparklers from the festival.
ONE of the most exciting aspects of Fizz Feast, the celebration of sparkling wine and artisan food, is the sheer variety of bubbles on show.
Organiser Diana Thompson, who has been running the fair for the past four years, has continued to attract producers from throughout the world to bring their bubbles along to The Edinburgh Academy.
This year's extravaganza included labels from as far a field as France, Germany, Italy, Spain and the United States, along with lesser-known winemaking countries such as Croatia, Slovenia and even England.
If you missed this month's festival then here's my selection of six of the best sparklers – and put 7 November 2020 in your diary for next year's feast.
FRANCE: Comte de Senneval Champagne Brut (£11.49, Lidl)
One of the best-value supermarket Champagnes on the shelves. The red apple aromas on the nose are crisp and clear, and lead into more orchard fruit on the palate, with peach and brown sugar to balance its acidity.
CROATIA: Kabola Re, 2015 (£25, Croatian Fine Wines)
My first Croatian fizz, made from a blend of 75% malvazija istarska – a variety also known as Istrian malvasia but unrelated to other malvasias – along with 12.5% chardonnay and 12.5 % pinot noir. Kabola Re, which is located near the Slovenian border, received organic certification in 2014. Its butteriness really appealed to me, along with its peach and fresh lemon flavours.
GERMANY: Hans Wirsching Cuvee Brut, 2016 (€9.80, wirsching-shop.de)
Better-known for its still wines, Weingut Hans Wirsching in Germany has been producing vino since 1630 and is still family owned. I loved the savoury element in its sparkling riesling, which combined with red apple and apricot flavours.
ITALY: Contadi Castaldi Saten (£33.11, Alivini)
This Italian fizz has been on my radar since I co-hosted the Franciacorta Festival in Edinburgh back in June, so it's great to see Alivini is now selling it in the UK. Saten is made using chardonnay and has a lower pressure in the bottle – five bar instead of six – and so it has a smoother feeling in the mouth. Red apple and brown sugar entice you in on the nose before giving way to fresh and fruity lemon juice and grapefruit flavours.
ENGLAND: The Society's English Sparkling Wine (£23, The Wine Society)
Well-respected English winery Ridgeview produces this fizz for The Wine Society in the South Downs. The bottle may lack Ridgeview's eye-catching art-deco packaging, but it more than makes up for it with toasty brown sugar and blackberry notes on the nose, which are joined by a tree-full of red apples on the palate.
USA: Domaine Carneros Brut, 2015 (£21.95 for the 2013, Wine Store)
It may have been Champagne Taittinger that had the stall at Fizz Feast, but it was its American cousin, Domaine Carneros, that caught my eye with its brut. On the nose, there's a thin spread of butter on toast, with a sprinkling of brown sugar, which launches into ripe peach and red apple on the palate.
Read more articles on Peter Ranscombe's drinks blog, The Grape & The Grain, at https://www.scottishfield.co.uk/grapegrain/