Scottish gin producer accepts Dragon's Den cash – then turns it down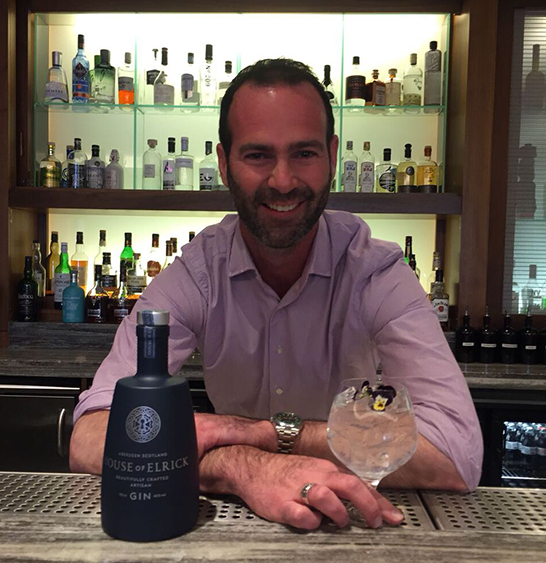 It's every entrepreneur's dream to be offered an investment of £80,000 for their brand.
But the owner and founder of House of Elrick in Aberdeen said 'thanks but no thanks' to the most high-profile investors around and has instead turned to crowdfunding to help finance his expansion plans.
Stuart Ingram pitched his business, which encompasses the hugely popular House of Elrick Gin and a new tartan, on BBC Two's Dragons' Den.
As viewers saw last night, he was offered a huge investment by not one, but two dragons. One of the newest dragons, Jenny Campbell was the first to make an offer for 12%. Business tycoon Peter Jones then offered £80,000 for 10% equity, which Stuart accepted on air.
However, Stuart revealed: 'It was a bizarre experience pitching in front of the Dragons.
'There were five businesses vying for investment that day and I was the last – I think the Dragons were all pleased to see me with my bottles of gin!
'I am so delighted they loved the product enough to invest – I was quite overwhelmed with the response. But ultimately, it wasn't the right decision for me or the brand.'
Stuart deliberated the offer and decided to walk away.
He admits: 'It took a lot to turn down £80,000, especially from someone as renowned as Peter Jones.
'I just wasn't prepared to give up 10% of my whole estate – it's everything I've worked for and it needs to be completely my own.'
Peter did see great potential in expanding the brand and that is something that Stuart intends to do.
He said: 'We have big plans for The House of Elrick Estate. Our on-site distillery is due to open later this year which means we'll be branching out into other spirits.
'We also want to open a second distillery and restaurant serving sustainable, local, food with a creative twist staying true to our heritage. It really is an exciting time at House of Elrick.'
Stuart has now launched a crowdfunding campaign to raise £350,000 for the regeneration of the walled garden and construction of the House of Elrick garden restaurant and a second distillery.
So far, £5220 has been raised from 53 supporters, with 38 days left of the campaign.
To support the campaign, click HERE.