Butchery at Balgove
Balgove Larder is currently running a range of butchery masterclasses from its steak barn and farm shop near St Andrews. In an effort to keep pace with current food trends for sustainability and provenance, I signed up and found myself driving over the Forth Bridge on a glorious Saturday morning while mentally preparing myself to butcher a deer.
Being a complete novice with a knife I wasn't really sure what to expect as I arrived at the butchery counter to ask for Colin, Balgove's Master Butcher. I needn't have worried, I was soon dressed in a chain mail glove and apron covered by a traditional striped butcher's apron and watching Colin haul the carcass of a roe deer which had been shot on the Balgove Estate onto the block.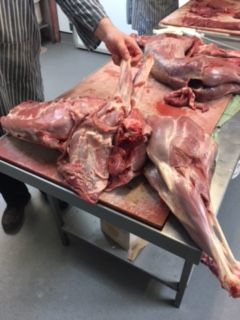 I listened intently as he showed me where we were going to take the various cuts from and did my best to replicate the knife skills that he has honed over many years in the butchery business. The outcome of an hour of careful slicing was a spread of different cuts including a rolled haunch, steaks, loin, stewing meat, burgers and sausages. As well as being an expert with a knife, Colin was more than happy to give lots of advice on how best to cook the cuts.
As well as venison, Balgove run masterclasses in lamb, pork and beef butchery. Prices range from £95 to £175 for private instruction and you will take home the cuts that you prepare.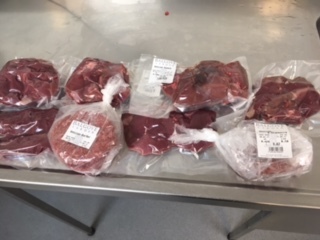 All of this education was topped off with lunch in Balgove's steak barn. I'm not sure there's a better place to enjoy a burger cooked on a wood fired BBQ than in a barn made from tattie boxes while sitting on rustic picnic benches and listening to the enticing sizzle of steaks – from the farm and that have been hung just across the courtyard for no less than 28 days – cooking away. This place is surely heaven for carnivores.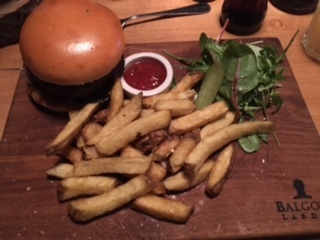 www.balgove.com/pages/butchery-master-classes
by Morag Bootland