A review of Trainspotting T2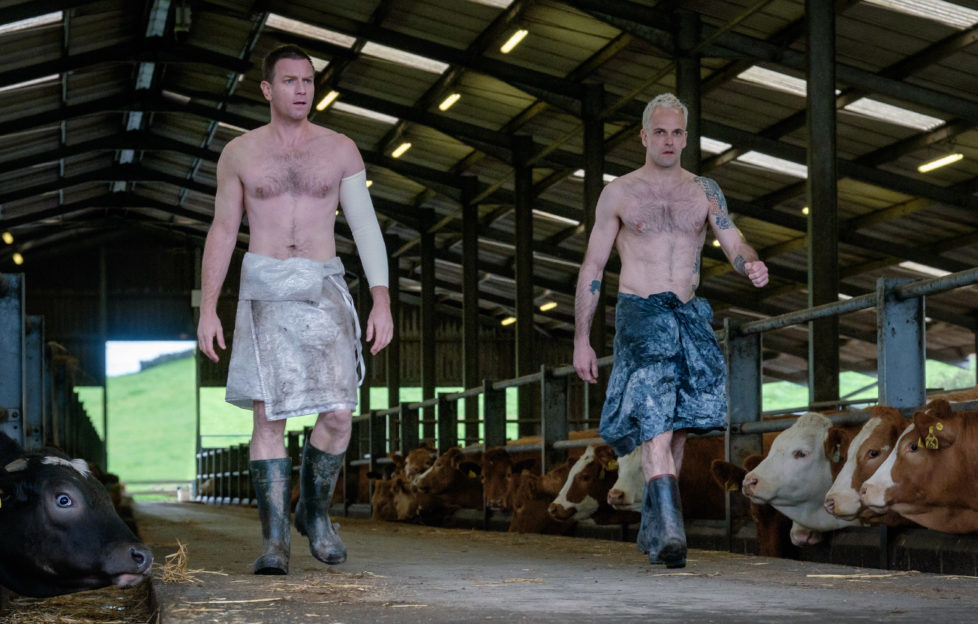 'First there was the opportunity and then there was the betrayal.' This is the sentiment which bookends the much anticipated sequel to Danny Boyle's 1996 black comedy Trainspotting. Twenty years on in T2 Trainspotting, the boys are showing their age. Instead of running down Princes Street, Renton (Ewan McGregor), crawls along on one of Edinburgh's trams and together with his pals Spud (Ewen Bremner), Sick Boy (Johnnie Lee Miller) and Begbie (Robert Carlyle) they are now a more grown-up Mark, Daniel, Simon and Frank.
Having ripped off his friends by hot footing it from London with their ill-gotten gains at the end of Trainspotting, Renton hardly receives a warm embrace when he returns to Edinburgh from Amsterdam in this sequel. Only his widowed father (James Cosmos) is pleased to see him. Renton appears to be successful compared to Sick Boy, who despite his ambitious schemes is stuck in a rut, Spud who is still a drug addict and Begbie who is doing a lot of time but it is a hopeful facade. Time might have moved on but in reality the foursome have not.
After staging his escape from prison, burglar Begbie is out of criminal step and he can't understand his son's decision to pursue hotel management rather than a life of crime. Sick Boy's blackmailing career has come to an abrupt end and his business scheme to set up a brothel for his much younger girlfriend Veronika (Anjela Nedyalkova) doesn't look promising either. As a ruse to get his money back from Renton, Simon suggests a business partnership and the pair don suits to seek funding.
But things do not go to plan and their collective lives begin to unravel as they revert to the bad habits of their 20 year-old selves. The violence and bleakness is leavened by a riotous outing to an orange lodge and a stonkingly good soundtrack which director Danny Boyle uses to take the edge of the story's inherent darkness. Anthony Dod Mantle's beautifully-crafted cinematography has a caustic, by gaslight, quality and the city of Edinburgh looks stunning. Trainspotting was largely shot in Glasgow and in T2 Edinburgh's damp cobbled streets and looming skyline give the plot grit and texture.
Based on Irvine Welsh's novels, T2 is a worthy sequel to the much-loved cult original. Not only is T2 a more mature film, it is unashamedly nostalgic especially in the poignant flashbacks to the younger versions of the characters where we see their personalities shining through their still hopeful primary school selves.
Susan Nickalls