Felicity's Chocolate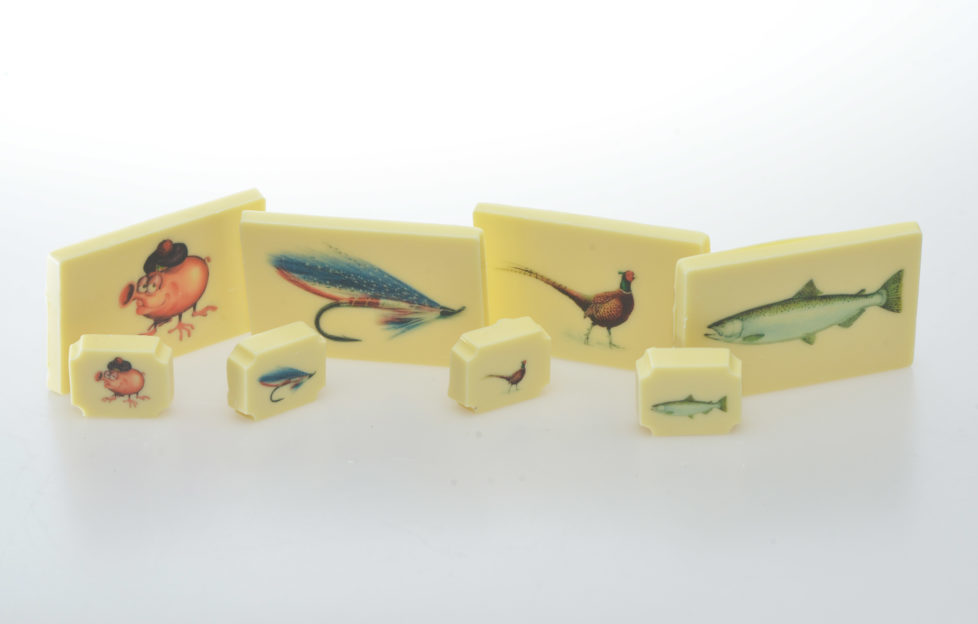 With Easter just around the corner, there is no escaping the influx of chocolate gracing the supermarket shelves. But why give something luxurious and a little different this year to your loved ones?
Felicity's Chocolate based in Aberdeenshire create handmade Belgian chocolates with transferable prints – the choice of designs are endless! With a range of shapes also on offer, flavours include milk, plain, white, orange, caramel, lemon, strawberry, honey, plain ginger, cappuccino, honey ginger, milk ginger and for an added 'snap crackle pop', all of these flavours can have popping candy included.
Headed up by Felicity Macdonald, the business began after she first learned about chocolate transfer prints for cupcake toppings from a magazine she bought in an airport lounge. Today they sell throughout Aberdeenshire and beyond.
For the bespoke service or to see the full range, visit www.felicityschocolate.com.