International ceramic artist to talk in Edinburgh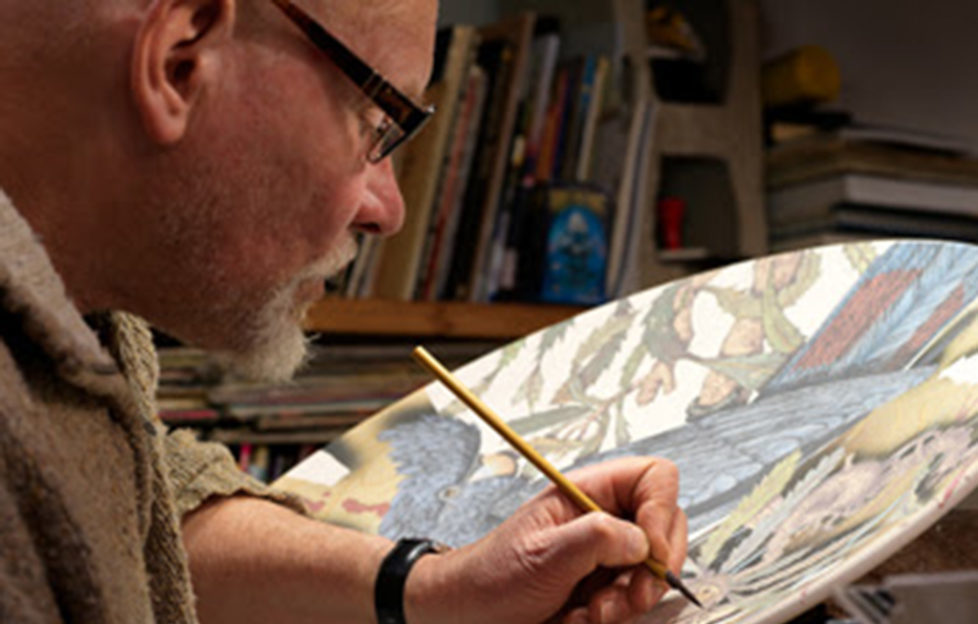 A leading international ceramic artist is to give a talk about the craft in Edinburgh this week.
Artist Talk: The Art of Ceramics with Stephen Bowers will take place at Dovecot Studios in Edinburgh, on Thursday, 30 August, from 6-7pm.
This talk is presented with Edinburgh Festival Fringe, on the eve of Stephen Bowers' first UK solo exhibition at The Scottish Gallery.
Unearthed will run at the Scottish Gallery, at 16 Dundas Street, Edinburgh, from 5-29 September.
Stephen is one of Australia's leading ceramic artists, but until now his work has rarely been seen in the UK. Known for his sumptuous, layered, painterly vitreous surfaces and direct visual literacy, his work is at once strangely familiar, yet simultaneously mysterious.
He said: 'I am interested in the ability to look back and re contextualise stories, interpret meanings and examine the legacy of traditions.
'As well as studying the Australian urban landscape I look at its biological and zoological information and explore Australia's diverse and multiform human culture.
'I treat ceramics as a blank canvas upon which I can create pictures, working with unusual decorative techniques more often encountered outside of the familiar patch of the potter.
'A lot of my images arise in spontaneous ways – a sort of improvised stream of unconsciousness and I explore skills and techniques – particularly the traditional ceramic arts and crafts of the Orient and Europe.'
The talk is free with the purchase of a ticket to Liberty Art Fabrics & Fashion at Dovecot Studios, 10 Infirmary Street.