Scottish shoppers name their favourite soup flavour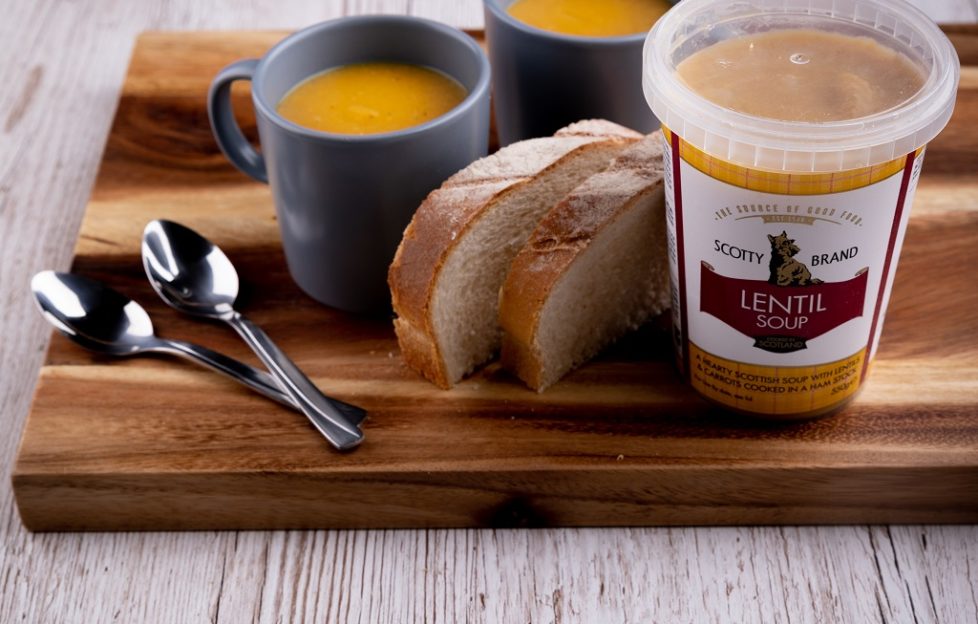 Shoppers with a leading Scottish food company have declared lentil soup is their favourite flavour.
Scotty decided to find out people's favourite flavour. The survey reveals that nearly a third (29%) of voters chose lentil soup as their favourite soup, followed closely by a quarter (24%) preferring Scotch Broth, and a fifth (20%) choosing Cream of Tomato, which came in third place.
Head of marketing Michael Jarvis said: 'We are huge soup fans here at Scotty Brand, and are delighted to have sold over one million pots and packs of soups in the past 12 months.
'A bowl of healthy soup can be a meal in itself, perfect for a quick and easy working-from-home lunch. Scotty Brand soups- whether its lentil, Scotch Broth of Cream of Tomato- are ideal for days you fancy that homemade taste but don't have the time to make it from scratch yourself.'
For more information about Scotty Brand visit www.scottybrand.com.