Small plate dining is the future at Merienda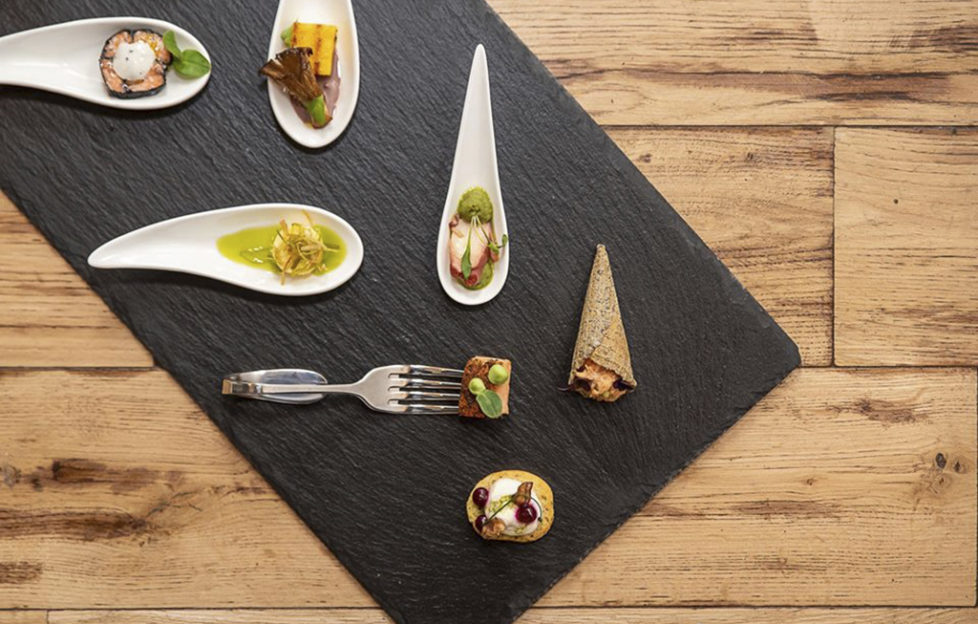 There is certainly no shortage of restaurants and cafes to enjoy in Edinburgh's Stockbridge.
This historic area is always a hive of activity, teeming with people ready to enjoy a taste of Scotland's best produce or relax after work over a craft beer or two. From dog-friendly pub The Raeburn to the Kilted Lobster, The Pantry's brunch delights to The Scran and Scallie's modern Scottish menu, diners are spoiled for choice. However, the new kid on the block, headed up by acclaimed private chef Campbell Mickel, is bringing something new to Stockbridge – a taste of the Mediterranean using Scottish produce.
Merienda – meaning "snack" in Spanish – offers diners 23 dishes to choose from on its seasonal menu. Choosing to incorporate one of the latest gastronomic trends, small-plate dining, Campbell wants to give his customers the chance to experience as many flavours of the Med as possible.
'I call every plate that comes out of the kitchen "works of art." The colours and textures of each dish are rich and vibrant and encourages everyone to taste with their eyes first before proceeding to experience the complex, delicious combination of flavours. Our chefs are not just cooks, but artists too.'
Using fresh, artisanal produce from local suppliers, the chef hopes his new venture will be a new culinary experience for Edinburgh's diners. He plans to change his menu every four weeks, keeping things fresh for returning customers. Having been invited along to enjoy the new menu, we were treated to an array of wonderful bite-sized dishes.
Starting off the evening with a Mull Cheddar panna cotta with leek oil and crispy leek shards, it melted in the mouth – an audible gasp of delight echoing round the room.
This was followed closely be a plethora of seafood dishes, including a classic cullin skink presented in a quirky shot glass. It must be said though that the pièce de resistance came with the final dish – an indulgent treat for all. Uncovered underneath an ancient oak tree in an Edinburgh garden, Campbell managed to get hold of some rare white truffle. Served up with a parsnip puree, it was an absolute delight.
With just 20 covers, Merienda has a very intimate dining area – so perhaps not one for young families. Nevertheless, the relaxed atmosphere and service with a smile renders it a very personal experience.
The wine list is chosen by L'Art du Vin – we were reliably informed that just as much thought goes into their selection as the food itself. White, rosé and red wines are sourced from small growers around the Mediterranean.
30 North West Circus Place

, 

Edinburgh EH3 6TP
0131 220 2020