Lidl House of Hortus offers a treat for the senses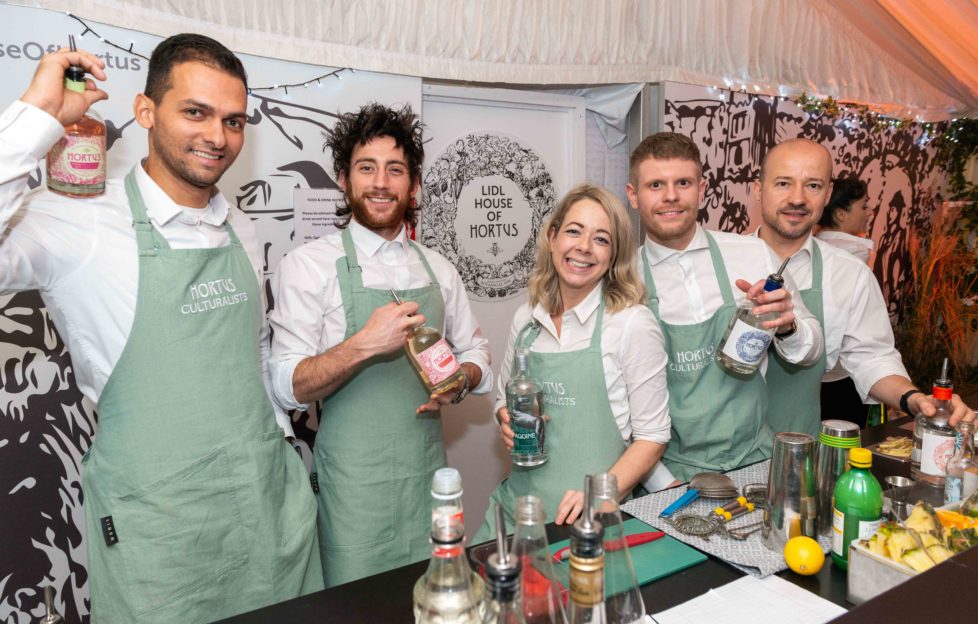 Last week, Edinburgh's Castle Street was transformed into a gin-lovers' paradise.
Set in a small, but beautifully decorated marquee, the Lidl House of Hortus pop-up gin club offered guests the chance to sample their extensive range of budget artisan gins.
A feast for the eyes, walking into the venue felt like a treat in itself. With walls covered in roses, multi-coloured gin bottles dispersed around the room, and a beautiful garden theme running throughout, it was a joy for the senses.
Walking into the marquee, guests were first met by the 'Pink Gin Liqueur Lounge' experience where they could sample a selection of flavoured gins. My plus one opted for the Pomegranate & Rose Gin, served with a bit of bubbly (an Italian Asti Spumante), which went down an absolute treat. Rose petals and pomegranate seeds sprinkled on top were a lavish addition. For those who enjoy a sweet, floral taste, this is the one for you.
Perhaps prematurely getting into the Christmas mood, I went for the Plum & Cinnamon Gin, served with Prosecco Spumante Conegliano and lemon rind. Though I don't often choose flavoured gins, this one I would happily sip away at again – I'm thinking roaring fires, roasting chestnuts, and a spiced drink. Surely a dream combination.
Continuing on through the Hortus experience, guests could then sample the 'Sensory Botanical Garden' range. For round two, my plus one chose the Hortus Oriental Spiced Gin which was served with fresh orange and ginger. It fairly packed a punch and would be a lovely one to spice up any upcoming Christmas drinks parties.
For my second drink I chose a classic – a simple gin served with a pinch of lavender on top. Though I confess the lavender got lost on my amateur palate, I do enjoy a good dry gin and would most certainly opt for this one again.
Others went on to sample the 'Spirits in the Sky bar', which showcased Lidl's award-winning spirits range. Although we did not partake in this indulgence ourselves, the general consensus was clear – everyone had a wonderful evening and many empty glasses mounted around the room. A sure sign that Lidl's range has something for everyone.
Mixologists, or rather the in-house 'Hortus culturalists', served up a customised gin and botanical pairing experience with a smile, leaving the gin fans of the night very happy indeed.