Culinary escapades in a trendy restaurant bar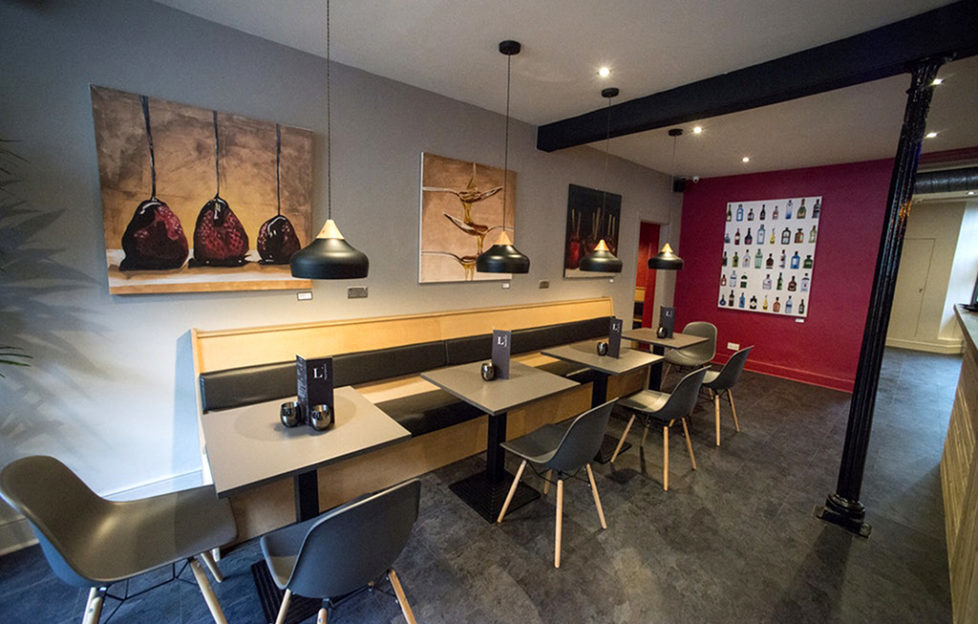 L'escapade, formerly Glass & Thompson, is ideally located right in the heart of Edinburgh city centre.
We arrived a rainy night the last Friday of the Edinburgh International Festival to a super trendy restaurant bar.
We received a warm welcome sat down and were dying to try one of Dillon's bespoke cocktail which didn't disappoint .
The menu starts from brunch through to dinner. We asked what they would recommend to eat and they suggested the meat platter to share which consisted of sliced filler steak, confit duck leg, sliced venison, ham hock bons bons, pork belly terrine, olives, spiced apple compote and pickles and bread….
It arrived and wow – it was huge, and thought we'll never finish – but guess what, we did the lot!
It was all cooked to perfection and will definitely be back.
L'escapade is a great place, whether it's to stop for a brunch, have a glass of wine, go for dinner or make a night of it.
L'escapade, 2 Dundas Street, New Town, Edinburgh, EH3 6HZ.
0131 557 0909