A taste of Scotland from Usquabae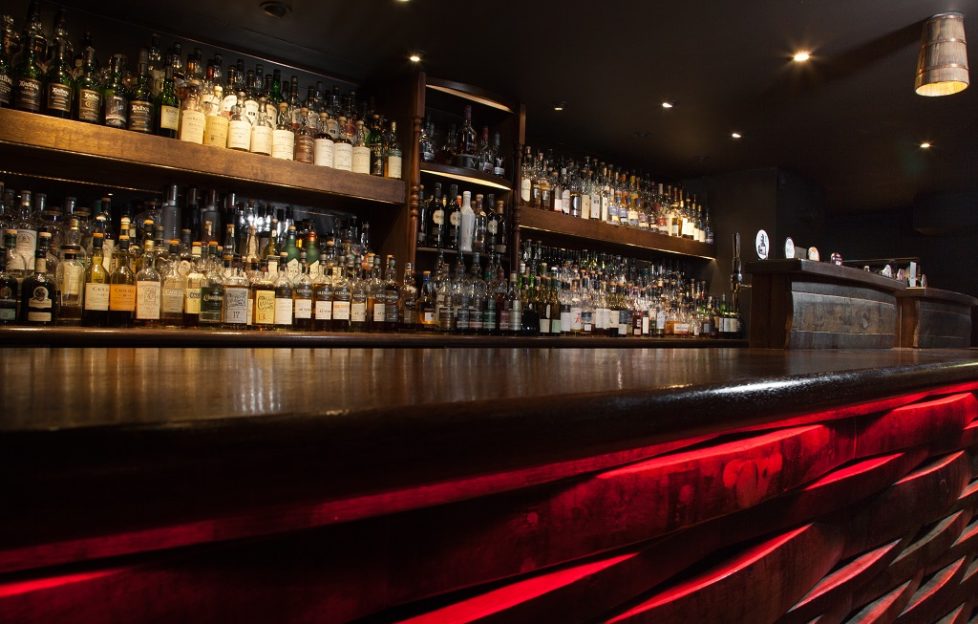 I was kindly invited to Usquabae Whisky Bar & Larder by Frida Jarlsby to indulge in a candlelit dinner in the West End of Edinburgh.
And who better to share it with than Greg Urquhart from Gleann Mor Spirits Company.
Having heard a lot about their pairing menu, I couldn't wait to sit down to two of my favourite things: good grub and top-class whisky. This six-course tasting menu matches whiskies from around Scotland with locally-produced food, and the theme this time was 'Highlands & Islands'.
We were warmly welcomed with a whisky cocktail which cleansed the palate before sitting down to what would be a spectacular epicurean journey through Scotland.
Each and every course was paired perfectly. The game sausage roll went with Laphroaig Lore Scotch, while the deconstructed cock-a-leekie soup went down a dream with Glen Garioch Founder's Reserve.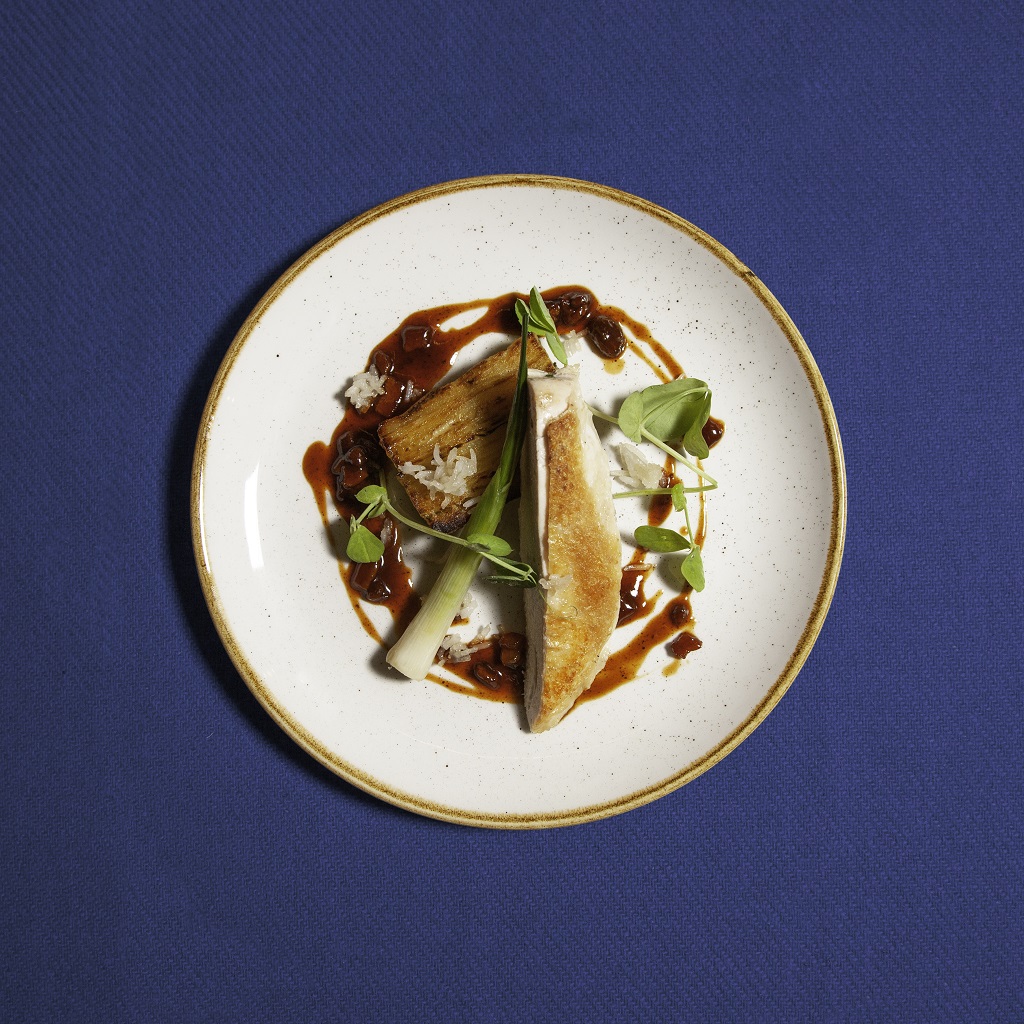 Glen Garioch went very well with the texture of the chicken -, the dishes are all made first then the talented staff pair the whiskies with the dishes.
Ian Haxton, head of service and Frida, assistant bar manager, gave us a great insight into each course before we tucked in, explaining exactly why each pairing had been chosen. It takes your taste buds on a roller-coaster ride, and each time I was champing at the bit to see what delicious dish was coming up next.
The crowdie and strawberry cheesecake paired with a Tomatin 14-Year-Old Port with wood finish was fantastic.
We finished up with a fruit pastel dessert which was an unexpected delight, and like nothing I've ever experienced before. It was packed with flavour and incredibly moreish.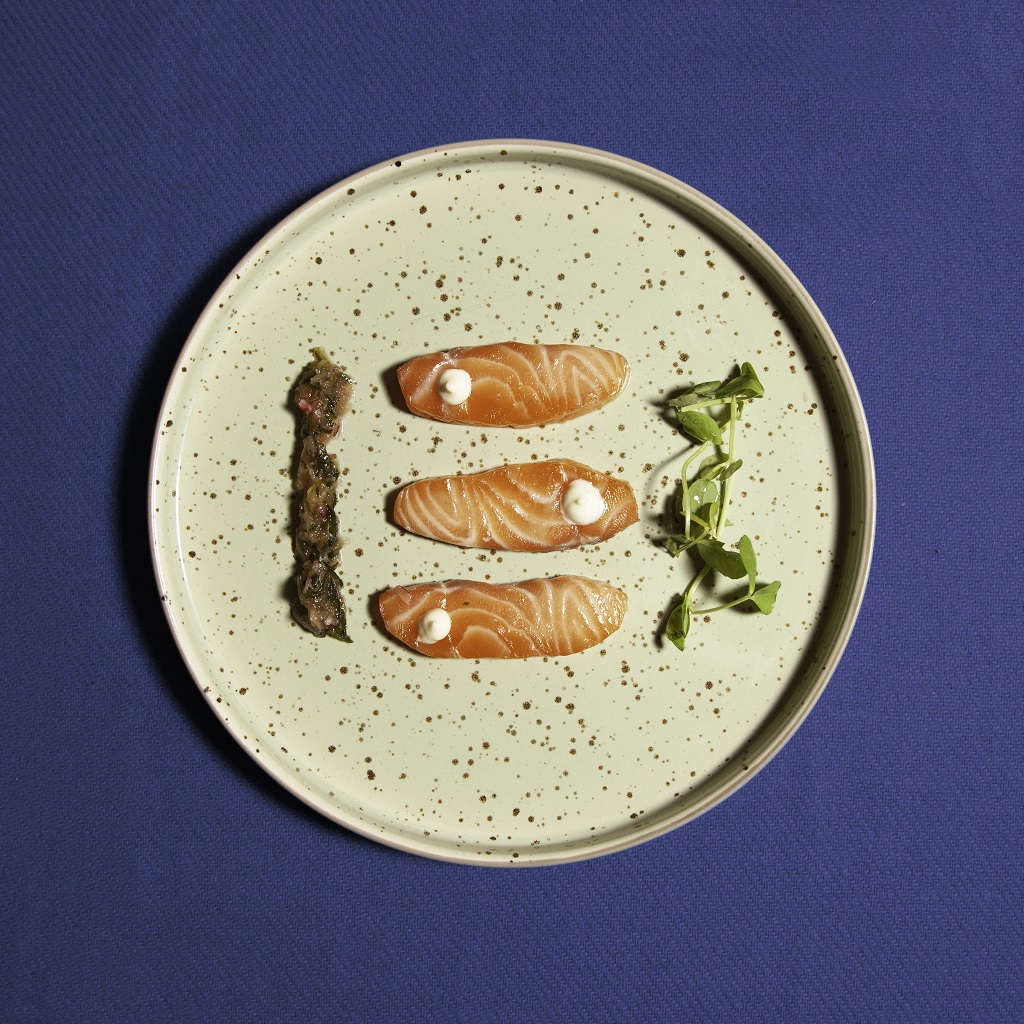 Usquabae change their tasting menu every six to eight weeks, and their upcoming Christmas menu is set to be a seven-course extravaganza, pairing top dishes with recommended drams by Usquabae, you don't want to miss.
You can, of course, opt for the food alone (£30pp) for the seven Christmas courses (only an added £4 for an extra dish) and the staff will recommend a whisky to compliment the dish, but if you're a lover of whisky – or just want to learn more about Scotland's water of life – I would highly recommend the paired menu
Both Greg and I loved our time at Usquabae. Greg said that it was 'a beautiful contemporary menu, showcasing Scotland's larder, expertly paired with our national drink' – and I couldn't agree more.
If you are in the area and want to experience a 'Taste of Scotland', make sure you book your table now. To find out more visit their website by clicking HERE or call them on 0131 290 2284.