Roast turmeric and cauliflower salad full of flavour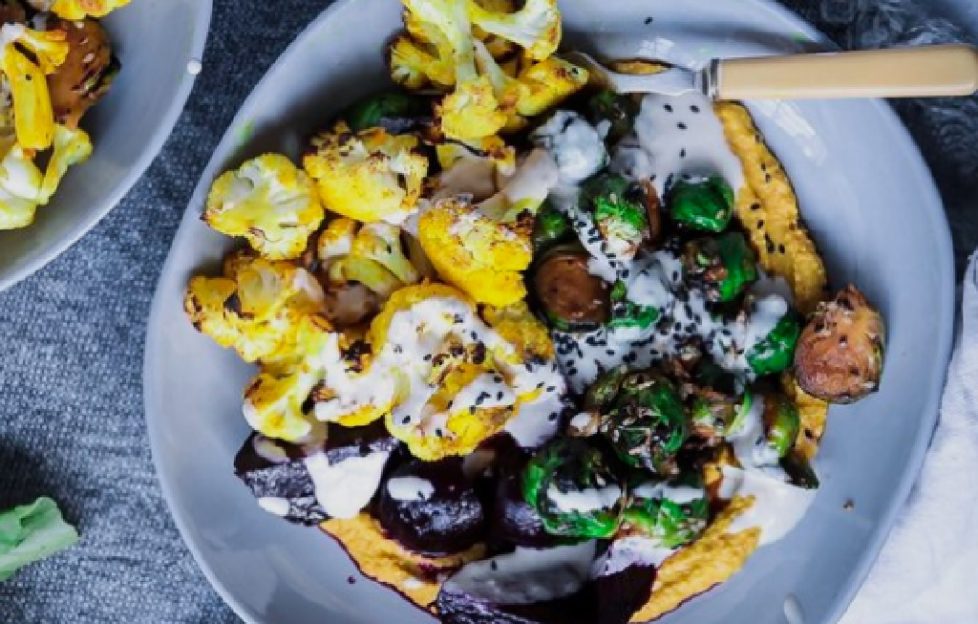 Roast turmeric and cauliflower salad with ChicP carrot, ginger and turmeric hummus
1 cauliflower
500g sprouts
2 beetroots (washed and chopped into wedges)
2 pots of ChicP carrot, ginger & Turmeric hummus
1 tbs tahini
1 tbs lemon juice
1 tbs turmeric
Handful of nigella seeds
Olive oil
Salt and pepper
Preheat the oven to 180 degrees celsius. Chop the cauliflower into florets and place on a baking tray. Pour over the turmeric
Prepare the beetroot and put the sprouts and beetroot onto another baking tray. Lightly pour over some olive oil and season.
Place into the oven to roast for 45 minutes.
While the veg is cooking, mix the tahini with the lemon juice and 1 tbs of cold water. Mix thoroughly until you have a light paste. Add more water if it gets to thick.
When the veg is cooked, plate up the hummus to create
Recipe © ChicP | https://www.chicp.co.uk/
We continue to bring you healthy recipes this week, and today bring you a roast turmeric and cauliflower salad.
The seasonal and sustainable snack brand, ChicP, offers a delicious range of nutritious veggie bites and healthy hummus dips which are all made from surplus vegetables.
Ideal for dunking, spreading or dolloping, ChicP is a great accompaniment to any picnic or BBQ.
Today we present another filling food idea.