Plan ahead with a Christmas pudding recipe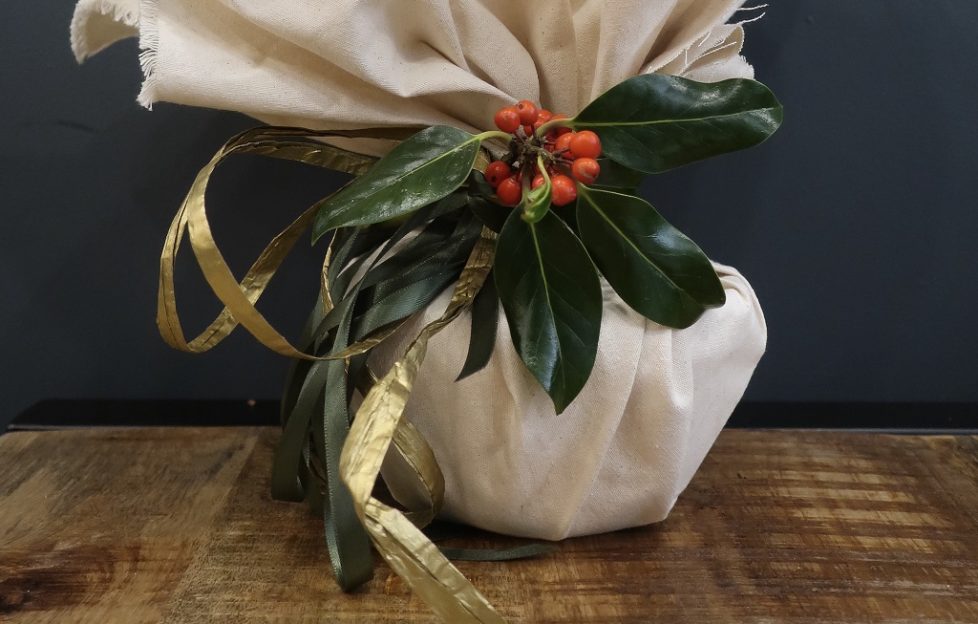 Christmas Pudding recipe
175g sultanas
175g currants
75g dried figs (roughly chopped)
60g mixed peel
50g dried apricots (roughly chopped)
40g glace cherries (halved)
75g brandy
1 x grated quince (or apple if you can't find quince)
1 x orange zest & juice
3 x eggs
125g suet
125g sourdough breadcrumbs
1/2 tsp ground mixed spice
90g self-raising flour
175g soft dark brown sugar
Mix together all your ingredients apart from the self-raising flour and let it sit overnight covered in a bowl.
The next day line 2x 700g pudding basins, you can use ceramic or plastic and to line them, just brush them with melted butter.
Stir the self-raising flour through your pudding mix and then split evenly between your lined pudding basins.
Cut a greaseproof disc to cover the top of your basin and place it on top of your pudding mix. Then make a lid out of foil crimping it around the edges of your pudding basin to make sure no liquid can get in. Wrap some string around the foil and make a handle to make it easier to lift from the steaming pot.
To cook your pudding fill a pan with a few inches of simmering water and place your pudding basins inside, cover your pan with a lid and steam on a low heat for 4hrs occasionally checking to make sure the water doesn't boil dry.
Leave this to mature until Christmas Day, then either re-steam for an hour and a half or else mircowave. Serve with plenty of brandy butter and double cream.
Recipe © Twelve Triangles | https://twelvetriangles.com/
We're looking ahead to the festive season with a tasty Christmas pudding recipe, courtesy of Twelve Triangles.
Twelve Triangles have four bakeries in Edinburgh and is the brainchild of bakers Rachel Morgan and Emily Cuddeford.
They make and serve their signature cold-prove, slow-fermented sourdough loaves, legendary doughnuts and famed croissant loaves throughout their bakeries alongside homemade jams, custards and caramel sauces.