Port of Leith opens its Lind & Lime gin distillery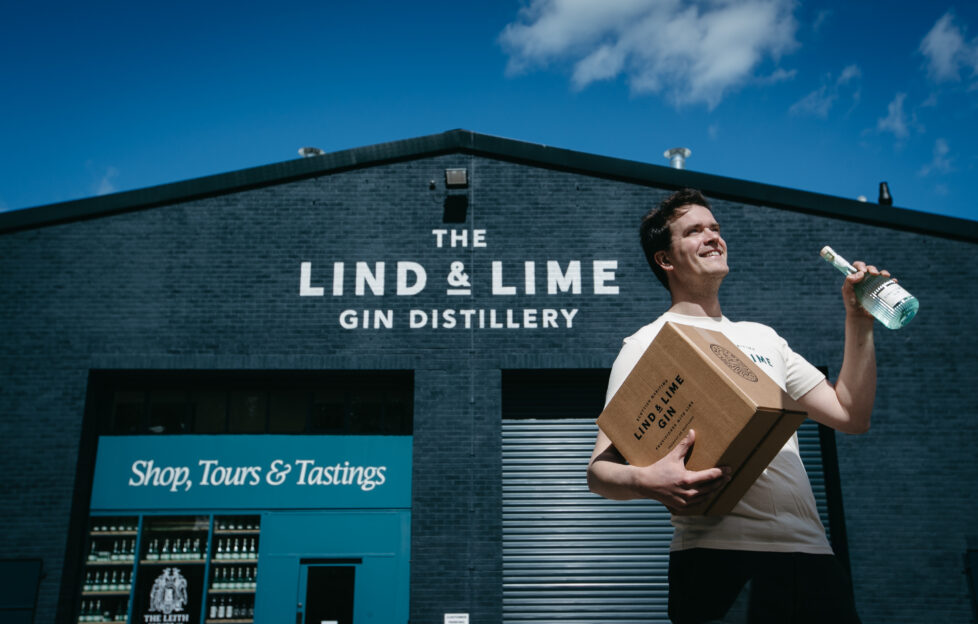 PORT of Leith is preparing to welcome the first visitors to its new Lind & Lime gin distillery.
The site, on the port's Coburg Street, is expected to welcome 10,000 visitors each year for tours and cocktails.
The new distillery includes an expanded bottling line, which can handle more than one million bottles each year.
The company is also building a £12 million vertical distillery next to the Ocean Terminal shopping centre and the Royal Yacht Britannia.
Co-founder Ian Stirling said: "Lind & Lime's journey began in a small industrial unit on Tower Street in 2018 with the sole aim of creating a benchmark classic style of gin.
"Since launching, our feet have barely touched the ground and we have struggled to meet demand.
"We now export to 24 markets and we are incredibly excited to be expanding distribution to the United States later this year."
He added: "We'd been searching for a larger facility for some time, and we were incredibly fortunate to secure the former Sports Warehouse on Coburg Street.
"Keeping production and bottling in Leith was incredibly important to us.
"Following a £600,000 fit-out, which began in October, we've invested carefully to make this building as environmentally efficient as possible, and we will continue to power production with 100% green electricity."
Tamsin Job, visitor experience manager, said: "Over the years, we've seen the resurrection of Leith to a bustling neighbourhood and foodie hotspot.
"Lind & Lime's new distillery and visitor experience is just a stone throw away from the Shore of Leith, home of the likes of Fingal, The Granary, and Martin Wishart Restaurant."
She added: "Our tour begins with a welcome Lind & Lime Gin & Tonic as we start sharing stories of Dr James Lind, known for his pioneering work investigating a cure for scurvy.
"We'll chat about our blend of organic botanicals and then run through the gin distillation process while sharing the stories of how we perfected our recipe.
"Guests are able to try their hand at bottling their own Lind & Lime miniature and then shake up the perfect Gimlet."
Read more news and reviews on Scottish Field's food and drink pages.