WINE TO DINE – JUNE 2019 – ASPARAGUS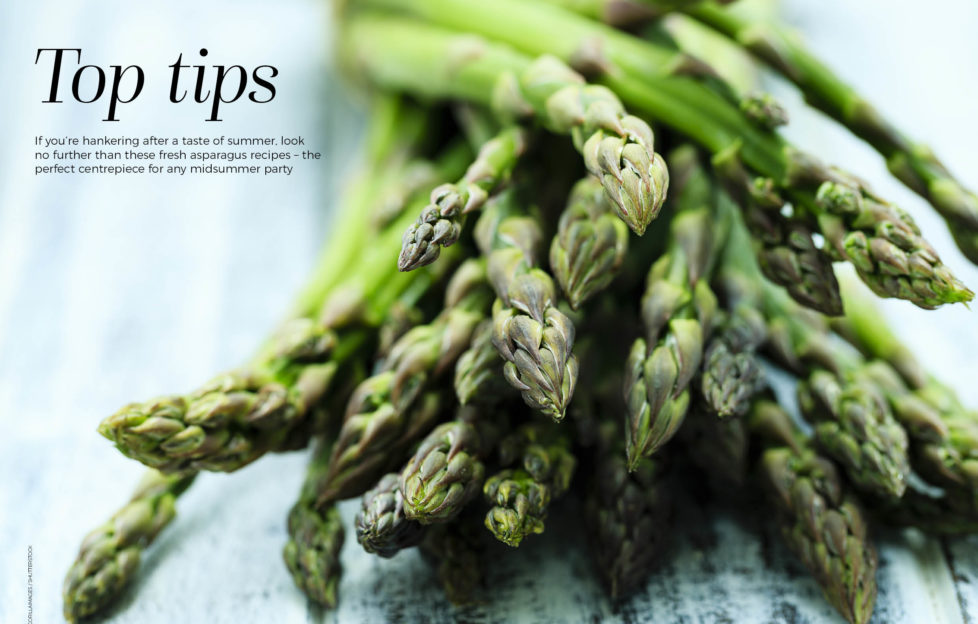 In a sauvignon blanc special, Scottish Field wine columnist Peter Ranscombe picks pairings for asparagus.
FEW wines have such a strong affinity with a single ingredient as sauvignon blanc and asparagus, which is this month's star ingredient in Scottish Field magazine.
Flick through any book on wine and the tasting notes for the more savoury style of sauvignon blanc are littered with the word "asparagus" again and again and again.
The grape's heartland is the Loire Valley in the North of France, but it has successfully spread throughout the world, with exciting examples grown in Chile, South Africa and New Zealand, where the variety accounts for 72% of production and 86% of exports.
The Marlborough region may produce 89% of New Zealand's sauvignon blanc, but that doesn't mean it's all created in the same gooseberry-laden copycat style.
Winemakers like Kevin Judd at Greywacke are doing very interesting things with their white wine, including ageing it in barrels and stirring its lees to help build-up its body and roundness in the mouth.
And if, like me, sauvignon blanc isn't your cup of tea, then check out my alternative asparagus-friendly selection for this month's star ingredient at https://www.scottishfield.co.uk/food-and-drink-2/blogs-food-drink/peter-wine-spirits/asparagus-alternatives-to-sauvignon-blanc/.
Domaine de Riaux Pouilly-Fumé, 2017
The Wine Society
£15.50
Hailing from sauvignon blanc's spiritual home in Northern France's Loire Valley, this has asparagus notes galore on the palate. Those flavours are joined by lemon and green pepper to balance the wine's crisp acidity. It's elegant, it's refreshing, and it has some cheeky wee green apple and lemon sherbet aromas on the nose too. It's made by Alexis Jeannot, who is following in his family's 200-year-old winemaking tradition. Also, keep your eyes peeled for sauvignon blanc from other famous areas along the Loire river too, including Sancerre and Touraine.
Riveras Sauvignon Blanc, 2018
Aldi
£9.99
Chile produces some great value sauvignon blanc, including this well-balanced example from the Leyda Valley. Apricot, lemon and more savoury lemon rind on the nose lead into more citrus on the palate. The acidity is elegant and restrained, and there's plenty of harmonious fruity flavours. Aldi's Exquisite Collection Leyda Sauvignon Blanc (£5.49) is also a worthy candidate, but I reckon it's worth trading up to the Riveras to gain the extra freshness in the acidity, which will work so well with asparagus.
Finest Fairtrade Breede River Sauvignon Blanc, 2018
Tesco
£7.50
Sauvignon blanc in the classic savoury South African style and carrying the Fairtrade mark to add to its credentials. On the nose, there are plenty of asparagus and green pepper aromas, with the wine's acidity balanced by more of the green vegetable flavours on the palate, before ending with warmer and rounder gooseberry notes on the finish. The extra cash that Fairtrade wines has brought into South Africa has made a big difference to education and health projects. The Co-operative and Scotmid remain leaders when it comes to stocking Fairtrade wines, but previous entries on The Grape & The Grain drinks blog are full of other ideas too.
Elephant Hill Hawke's Bay Sauvignon Blanc, 2016
Corney & Barrow
£16.50
New Zealand sauvignon blanc, but not as we know it, hailing from Hawke's Bay instead of Marlborough. The difference for me is more savoury asparagus and lemon aromas and flavours, echoing the classic Loire style, while still retaining some of New Zealand's characteristic passionfruit and gooseberry notes. What both Hawke's Bay and Marlborough share is the crisp acidity, which will work nicely with asparagus dishes. Elephant Hill also produces a range of interesting chardonnays and syrahs, as I discovered last year during a tasting in London.
Greywacke Wild Sauvignon Blanc, 2016
Exel Wines
£21.95
Demonstrating that not all New Zealand sauvignon blanc is born equal, Kevin Judd made this wine in old oak barrels. Judd was the winemaker at the famous Cloudy Bay winery for 25 years before setting up Greywacke in 2009 and is one of the people responsible for securing Marlborough sauvignon blanc's place on the international stage. His "Wild" sauvignon blanc is fascinating, using wild instead of inoculated yeasts to turn the grape sugars into alcohol. The result is smoky notes on the nose and a deliciously savoury palate featuring lemon rind and apricot, as well as asparagus and green bean flavours. I noticed that Villeneuve Wines has the 2015 Greywacke Wild Sauvignon Blanc (£28) on its website and it would be interesting to see how that's developed – one of my all-time favourite tastings remains a five-year vertical of Judd's Wild sauvignon blanc from 2009 to 2013.