Franciacorta: where passion blends with precision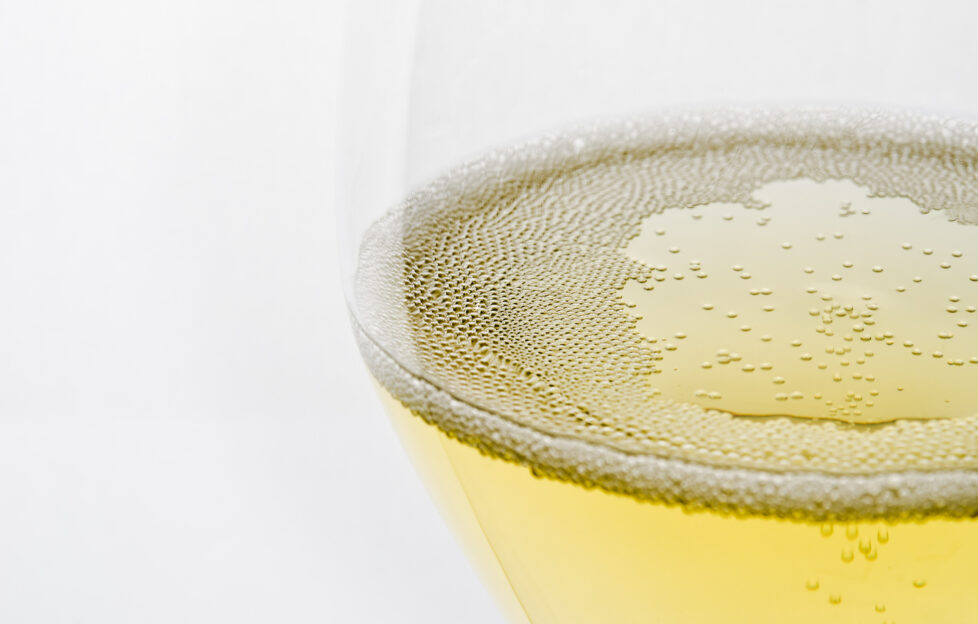 Peter Ranscombe travels to Italy to learn why Franciacorta isn't a Champagne copycat or a posh version of Prosecco.
WATCHING Alberto Volpini at work in the kitchen at the Mosnel winery in Northern Italy's Franciacorta region, it's clear that making pasta is all about precision.
Mixing the right amount of each ingredient, passing the dough through the right setting on the pasta machine the right number of times, cutting the strands at just the right point; all combining to produce the perfect shape.
Precision plays an equally-important role when it comes to producing Franciacorta, Italy's flagship sparkling wine.
The drink can be made from a blend of chardonnay, pinot nero or pinot noir, and pinot blanco or pinot blanc, with the second fermentation – the one that produces the bubbles – taking place inside the bottle.
In contrast, Prosecco – Franciacorta's more-famous cousin from along the road in the Veneto region – is made from the gelera grape, with its second bubble-forming fermentation taking place in a tank under pressure.
Two very different wines, produced on two very different scales: around 411 million bottles of Prosecco were made last year, compared to just 17.5 million bottles of Franciacorta, highlighting the producers' focus on quality, not quantity.
Franciacorta is a relatively-young style; the area's first bottle of sparkling wine was produced as recently as 1961 and this year the consortium that enforces the strict wine-making rules is marking the 50th anniversary of Franciacorta receiving "denominazione di origine controllata" or "DOC" status, which recognises that wine is produced in a specific style in a specific area following specific rules.
"Denominazione di origine controllata e garantita" status followed in 1995, guaranteeing the quality of wines carrying the "DOCG" sticker over their corks.
Getting fresh
The same precision that Volpini displayed in the kitchen while producing the pasta for lunch is also evident in Mosnel's winery, which fills around 230,000 bottles of sparkling wine each year.
Its position in the cooler east of the region means it can grow a higher proportion of pinot blanco – 30% compared with an average of 5% – which adds freshness to the wine.
Each parcel of grapes – whether they're pinot blanco, pinot nero or chardonnay – are "vinified" or turned into wine separately, with 30% going into oak barriques or barrels and the remainder split between vertical and horizontal stainless steel tanks, giving the winemakers around 54 base wines to blend to create the finished products.
That freshness is on show in the Pas Dosé (£21.50, Tannico), which is made from a blend of 60% chardonnay, 30% pinot blanco and 10% pinot nero and which ages for 30 months before going on sale. It still has Franciacorta's really crisp tell-tale taste, but the acidity is balanced by rounder flavours of lemon curd, butter and biscuit.
Even more impressive is the 2012 EBB (£38.90, Tannico), named after the winery's founder, Emanuela Barzanò Barboglio, and produced in an "extra brut" or "extra dry" style, with more savoury flavours of almond sitting alongside dried apricot and a spread of butter.
More time, less sugar
Further south, the Castello Bonomi winery sits on Montagna Orfano or "orphan mountain", a ridge left behind by a retreating glacier from the alps.
Bonomi's 24 hectares are planted with 70% chardonnay and 30% pinot nero and produce around 100,000 bottles annually.
The house style revolves around giving the wine more time to age on its "lees" – the dead yeast cells left over after the second fermentation – to build the body or mouth-feel, and around adding less sweetness in the "dosage", a mix of wine and sugar used to top-up the bottles once the lees have been "disgorged" or removed.
The result is wines like the Cru Perdu (£28.20, Tannico), which has aromas of vanilla and malty digestive biscuits from the time some of the blended wine has spent in oak barrels, with orange marmalade and apricot jam flavours in the mouth, along with fresher lemon notes too.
Winemaker Alessandro Perletti emphasises the use of more pinot nero than other wineries – 30% compared with around 10% in most of Franciacorta's "brut cuvees" or dry blends.
The dark side
Another winery that has developed its own house style is Ronco Calino, a smaller outfit in the middle of the natural amphitheatre formed to the south of Lake Iseo.
The site is suited to pinot nero, which accounts for 25% of the winery's 10 hectares of vines, contributing to its output of just 70,000 bottles in a good year.
Its Radijan Rosé (£34.99, Cellier) is made using only pinot nero and spends 52 months on its lees, building up richer red fruit flavours of raspberry and red cherry, which develop into cranberry and savoury notes on the long dry finish.
There's a freshness and a minerality to Ronco Calino's house style and its fruit is very precise, with all the flavours well-defined rather than generic.
The word "boutique" could have been coined specifically for the winery – founded in 1996, it's one of the smallest in the area, but epitomises Franciacorta's focus on quality, not quantity.
Sinatra's tipple
That's not to say that big can't be beautiful too; Monte Rossa turns out closer to 500,000 bottles a year, but each is equally as reflective of Franciacorta's food-friendly crisp style.
Founder Paolo Rabotti planned for the long-term when he opened the winery in 1972, investing in specialised grape presses at a time when neighbouring producers placed a greater emphasis on still rather than sparkling wines.
His son, Emanuele, carries on the family tradition and was the brains behind Cabochan, the company's most prestigious wine, which was first made in 1985 and released in 1992 after seven years aging on its lees.
Early fans included Frank Sinatra and it's easy to see why from the 2012 Cabochan (£49.24, Tannico), which has biscuit, orange marmalade and lemon rind flavours, plus a much richer and rounder feeling in the mouth – a wine to be sipped while sitting by the fireside rather than guzzled white standing around making small talk at a drinks reception. Keep an eye out for the 2011 Cabochan (£49, Vini Italiani) too.
Sat around the winery's kitchen table, Emanuele kindly opened a bottle of the 2004 Cabochan to demonstrate how the wine develops, with a much maltier biscuit taste, along with aromas of smoke and brown sugar; yet Franciacorta's tell-tale acidity was still alive and well, showing the bottle's ability to age even further.
With thanks to Clemence de Crecy for the photographs of Alberto Volpini.