Edinburgh eaterie ranked in the top 100 in Britain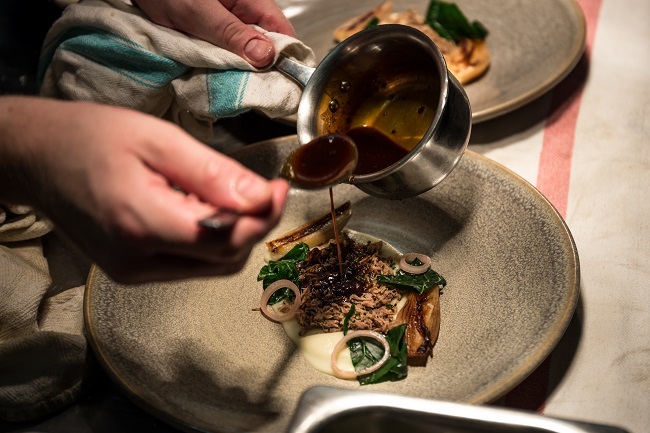 A recently-opened Edinburgh restaurant with a five star rating on Trip Advisor has now been named as the top slot in Edinburgh's open table bookings.
Forage & Chatter, on Alva Street, made OpenTable's 2017 top 100 restaurants in the UK based on diner reviews.
The restaurant, which recently celebrated its one year anniversary, has shown to be a hit with locals and visitors to the country's capital.
Aiming to showcase the best of Scottish produce, the restaurant uses ingredients supplied and produced from within a 25 mile radius of the West End premises.
OpenTable's 2017 Top 100 shows that European cuisine comes out on top, making up 20% of the restaurant list and London restaurants dominate top 100 list with 93% of spots taken by restaurants in the capital.
With earthy, rustic themes running throughout, Forage & Chatter is decorated with different types of plants, surrounded by open brick work and dim lighting to enhance the theme of foraging, foliage and hidden treasures.
Additionally, the booths are furnished with Balmoral tweed over the seats. Each section is different and provides for contrasting atmospheres; more intimate upon entry and then a busier dining area set against the backdrop of a Stucco Veneziano wall showpiece.
Up the stone stairs is a raised area with purple chairs and lighting creating a family friendly, fine dining aura.
The Ledbury in London is named best restaurant by diners for third year in a row.
Foodie capital London upholds its position as the home of the UK's top culinary pioneers, with all 10 of the top restaurants found in the capital.
The top 10 list features established London favourites such as Scott's Restaurant and Restaurant Gordon Ramsay.